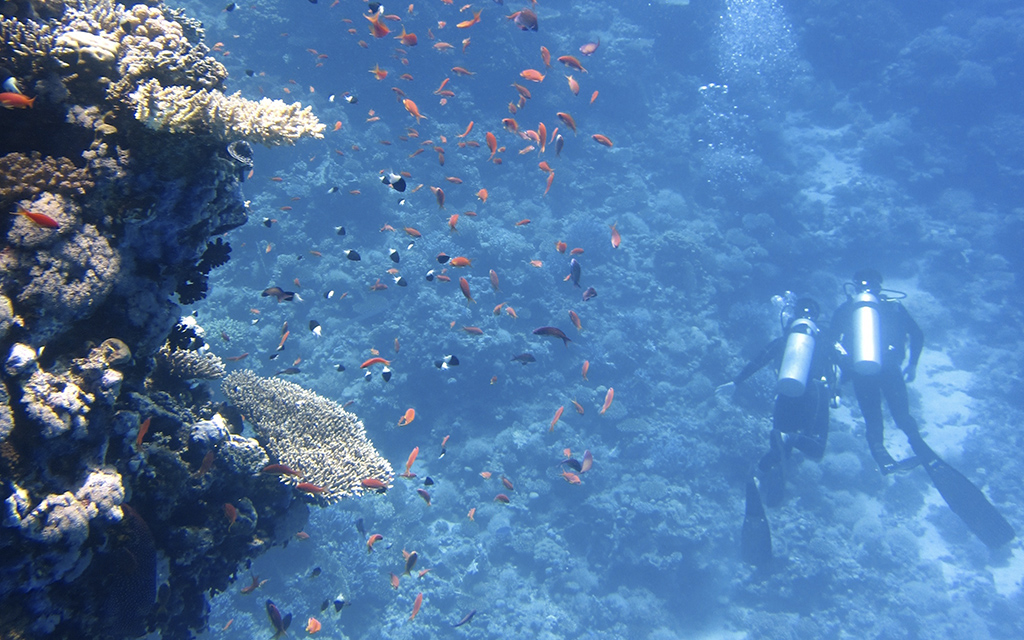 Upcoming easing will see the further opening of indoor facilities but with overseas travel now a possibility, the question on many divers' minds is, "can I book a diving holiday?"
As we eagerly anticipate the next round of easing to be announced for England, taking effect from Monday 17 May, as well as the potential for indoor facilities opening, the media are currently focussing on the potential for foreign travel to be allowed in some limited way.
The government's plan for a colour rating system to be used to reflect the respective Covid-19 risks from different countries:
Green – low infection risk

Amber – moderate infection risk

Red – High infection risk


At the moment, people in England face a £5,000 fine for having a holiday abroad and must fill in a travel declaration form with a valid reason for the journey. The UK government has indicated that the intent is to allow some overseas travel from 17 May with the Prime Minister, Boris Johnston saying recently:
I think that there will be some openings up on the 17th but we have got to be cautious, we have got to be sensible, we have got to make sure we don't see the virus coming back in.
In line with previous relaxations, the details are due to be confirmed a week before the next easing on Monday 10 May.
Central to any relaxation is the publication of a 'green list' of countries that have highly successful vaccine rollouts, low case rates and little evidence of new variants. You can find the list on the government website.
While travelling to green listed countries would be permitted, there will likely be specific regulations travellers will have to comply with, including:
Provide a negative Covid-19 test before returning to the UK (cost likely to vary by country)
Comply with any quarantine requirements at your destination (unlikely to be necessary at a green list location)
Undergo a private PCR test within two days of returning to the UK (cost approx. £120 per person)


Once formally announced it will be possible for people to plan overseas holiday travel from England. The rules for travel and quarantine from Scotland, Wales and Northern Ireland will be subject to their respective governments' announcements in due course.
What does this mean for booking a dive holiday?
Divers are advised when planning trips overseas to ensure that they arrange adequate travel insurance cover and to be aware of the potential for travel status to change during the period they are outside the UK.
As with all our guidance, caution is advised when making plans, whether abroad or here in the UK. Please remember to check out our preparation for a return to diving guidance to ensure you are ready to get back in the water; take it slow and refresh your skills on your first dive back.
The latest in the safety webinars, "Diving for your Mental Health and Happiness" presented by John Kermode, takes place on Monday 10 May at 19:00. You can book your place online — booking closes on Sunday.


The BSAC network is working together to keep people connected to the sport. With online training, special interest webinars, competitions, support to clubs and the trade, and much more...we'd love you to join us.