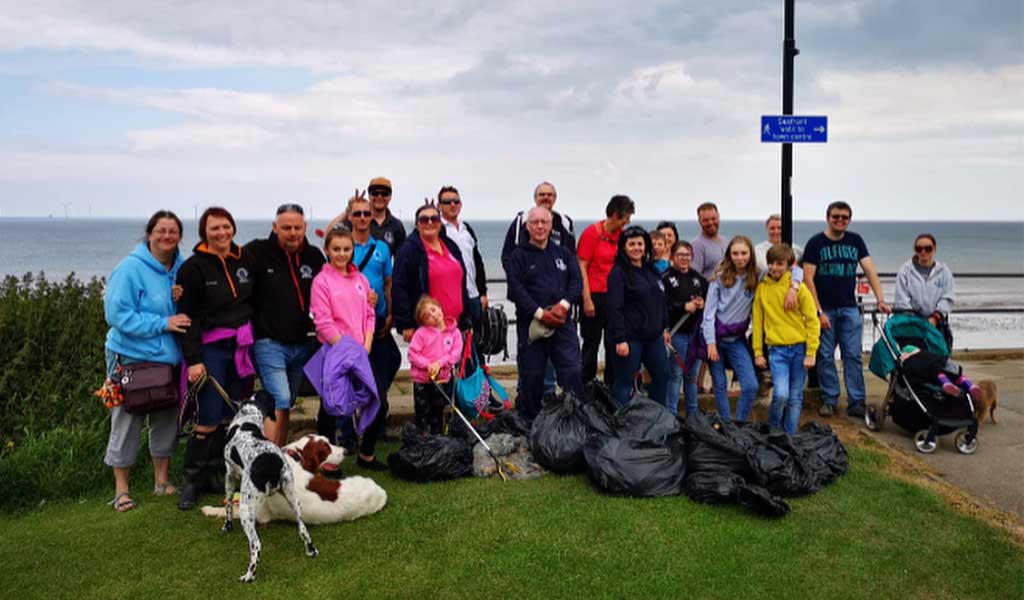 Congratulations to Pontefract Scuba Club which has won this year's BSAC Marine Clean photo competition and bagged an Apeks Regulator worth over £500 for the club!
This year BSAC clubs and members were asked to 'Collect, capture and upload your Marine Clean 2018 pictures and success stories'. This could have been a photo of the litter you collected, to a pic of your Underwater Litterpick or Beach Clean team in action.
You could enter the competition by posting your pics on Instagram or Twitter using the hashtag #bsacmarineclean OR enter your BSAC Marine Clean photos using a form on the BSAC website.
BSAC Marine Clean photo competition winners: Pontefract Scuba Club
View this post on Instagram
Use the arrows on the Instagram post to scroll through the images.
Yorkshire-based Pontefract Scuba Club totally embraced the BSAC Marine Clean this summer, with the whole club committing to clean up wherever and whenever they go diving.
Pontefract Scuba Club's winning entry was of their own beach clean day (pictured above) at Withernsea on the Yorkshire coast, which saw all 23 members as well as family members club together to litter pick plastic from the beach. Deflated helium balloons, commercial fishing gear and even a 5m length of telephone cable were among the collected items in their impressive beach debris haul.
The winners were picked at random for this competition as there was no fair way to judge the great work all clubs and members have done. Mary Tetley, BSAC Chief Executive, thanks all BSAC members who help to clean our marine environment:
Marine litter has become a devastating problem, largely as a result of the world's increasing use of non-biodegradable and single-use plastic and damaging waste disposal. We want to thank all the amazing BSAC volunteers who help to clean our marine environment, and of course, congratulate Pontefract Scuba Club on winning the marine clean photo competition. As divers and snorkellers, we can help turn the tide on marine litter together.
Organise a Marine Clean with your club
Although the competition has ended, we would still love to see your Marine Clean pics, share them on Instagram or Twitter using the hashtag #bsacmarineclean.
Organising a Marine Clean with your club can be a great way to engage your members outside of the 'traditional diving season'. It's fun for all members to get involved, you can even ask your family and friends to join you.
Get advice and support from BSAC on organising your Marine Clean.
Proposed changes to Marine Licensing Exemptions: Have your say
You can also get involved in helping our marine environment by having your say in the latest public consultation DEFRA has put out to look at waiving the fees and applying exemptions to volunteers who try to clean up old fishing gear and have to pay for a government license to do so. Find out more and have your say.
Want to support BSAC campaigning? The more members we have, the stronger our voice is.
Send your postcode to hello@bsac.com and we'll help you find the right scuba club for you. Or if you fancy a chat call us 0151 350 6226 (Mon - Fri, 9 - 5:30).
You can also join BSAC online today.