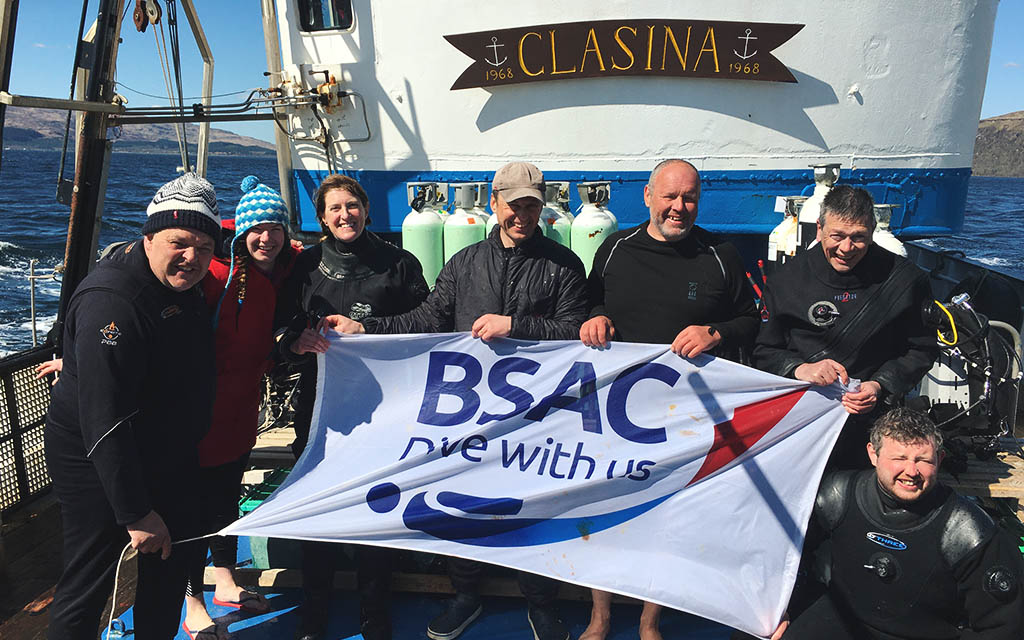 BSAC's flagship marine project Operation Oyster uncovered some significant findings during its recent expeditions to the Sound of Mull.
Over two weeks in July, 12 divers from nine clubs joined the Operation Oyster team to explore key sites around the Mull, searching for evidence of the endangered Ostrea edulis, the UK's native oyster.
The aim of the two expeditions was to look for evidence of historic oyster populations at key sites. And while the team expected to find some signs of ancient oyster beds, the results took everyone by surprise.
Operation Oyster project coordinator Andy Hunt explained.
"We found old oyster shells where we were not expecting to find any. And while we didn't expect to find evidence of native oysters in water below 2m, we discovered shells as deep as 35m.

Left: ancient oyster shells discovered during the expedition; Right: Evidence of how large the native oyster can grow. Image courtesy of Danny Renton from Seawilding.
"On some sites such as the Thesis, it was just a single shell but, on others, there were more substantial hoards – handfuls of very old oyster shells. We also found a jackpot site where live native oysters were found and a substantial cache of very old and large native oyster shells in a secret location."


The UK's native oyster population has experienced a steep decline over the past 200 years due to overfishing, pollution, and habitat loss. Operation Oyster is now working to help secure the species' long-term future by collecting essential data on live and ancient oyster beds around the UK.
The Operation Oyster data obtained during the Sound of Mull expeditions will now feed into national and international scientific databases to help inform decisions about future oyster bed restoration projects.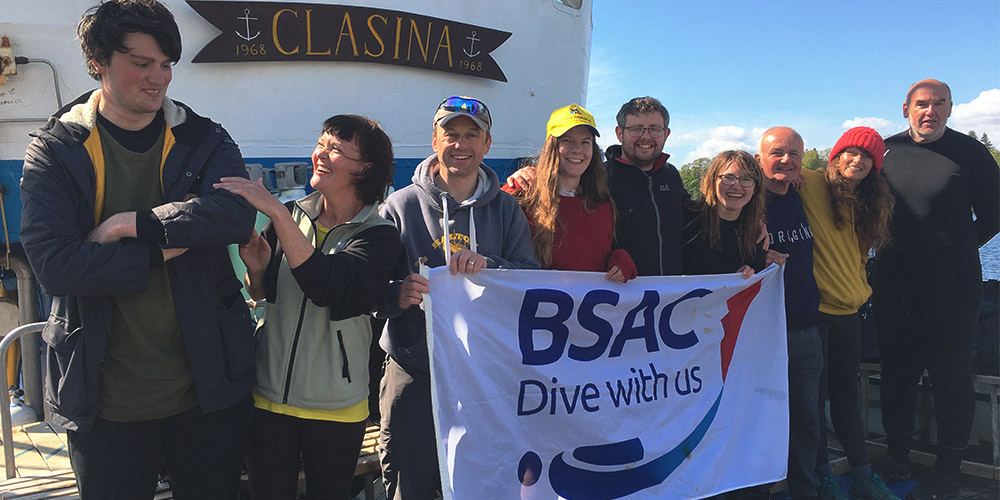 Expedition team from week two
Operation Oyster - get involved
Divers and snorkellers are encouraged to incorporate oyster data gathering into their regular diving and club activities throughout the year. For more information on Operation Oyster, future expeditions, and how you can record your findings, go to: