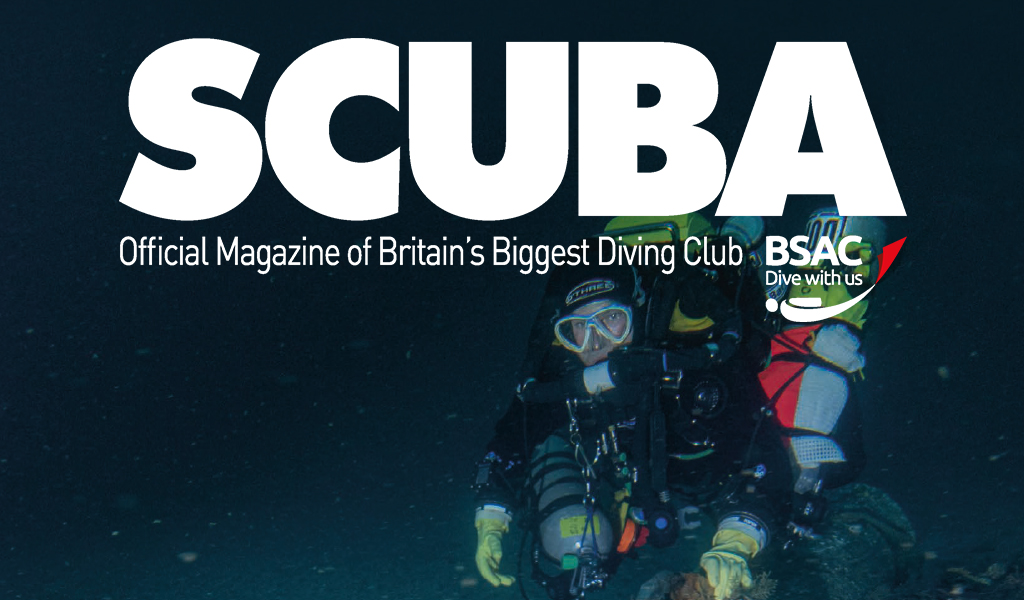 Welcome to this month's iSCUBA issue featuring exciting new features, BSAC news, updates from the diving world and so much more...
At the end of July, BSAC CEO Mary Tetley confirmed that SCUBA would remain in a digital format for the rest of 2020, but that hasn't stopped us from packing it full of news, features, exciting stories and, of course, another crossword from Charles Wheeldon!
Open November 2020 iSCUBARead full iSCUBA update from Mary

November issue highlights
Nick Lyon pens tale, The Whistle, especially for the Halloween issue – pages 44
Deep wreck special visits HMS Victory with Dominic Robinson and Jos Greenhaigh – page 37-41
Anita Sherwood's Know the Shore visits North Wales with Craig-y-Mor and the Menai Straits – pages 42-43
Regular columns from Michelle, Kirsty, and Yo-Han discuss mask defog, jellyfish & 20 years of diving – pages 17-21


How to access iSCUBA
Please check that you are signed up to receive emails from BSAC. Go to your MyBSAC page and click on 'Email preferences' to manage your emails from BSAC. You will be able to view iSCUBA online (by clicking on the main link in the email), or you could download a PDF version (also a link in the email), or, all members can now access all copies of iSCUBA via their MyBSAC page.
If you have any problems accessing iSCUBA, please do let us know at marketing@bsac.com.