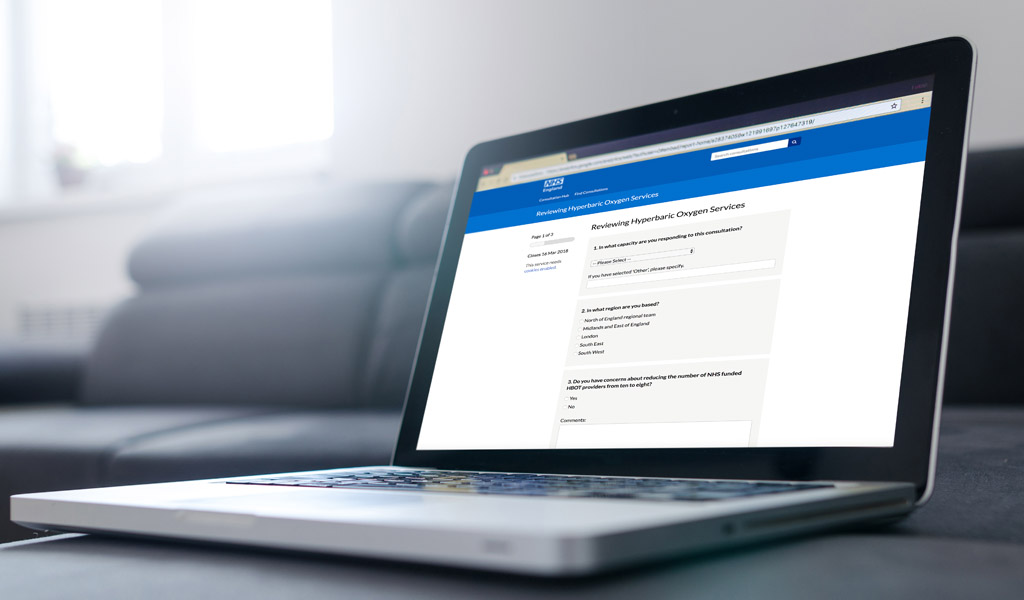 BSAC has formally responded to a proposed shake-up of current hyperbaric oxygen services in the UK, which could see the number of NHS chambers reduced.
NHS England recently launched a month-long public consultation on its proposal to cut the number of its chambers from 10 to eight, driven by a reduction in hyperbaric treatment for non-diving related conditions. The proposed cut could have a significant knock-on effect for rapid and effective Decompression Illness (DCI) treatment for divers and increase crucial travel time to the nearest chamber.
During the consultation, divers can contribute to the review by completing the consultation survey before the 16th March closing date.
Increase not reduce: BSAC responds to NHS consultation on cutting the number of hyperbaric chambers
With the public consultation set to end on 16th March, BSAC is against the reduction and has now outlined its concerns directly to NHS England. Going further, BSAC has called for an increase in the number of chambers to ensure sufficient coverage is obtained.

Working with the British Hyperbaric Association, British Divers Safety Group (BDSG), Diving Diseases Research Centre (DDRC) and the London Chambers (London Hyperbaric and London Diving Chamber), BSAC hopes the detailed response will lead to a re-think.

BSAC's Chief Executive Mary Tetley said that the diving community was deeply concerned about the proposal.
There is already a lack of current nationwide coverage, in particular in the north of England, which highlights an existing issue with capacity. Reducing the number of chambers even further could lead to a delay in essential treatment for a diver with DCI.

Longer travel times before recompression reduce the effectiveness of treatment, increasing the chance of long-term damage to the diver, or in the worst cases, an unnecessary fatality. This is not an acceptable risk and we urge NHS England to reconsider.
BSAC will keep members fully updated on any further developments on the proposal. In the meantime, you can still contribute to the review by completing the consultation survey before the 16th March closing date.

Click to read BSAC's full response to the Hyperbaric Oxygen Services Review.