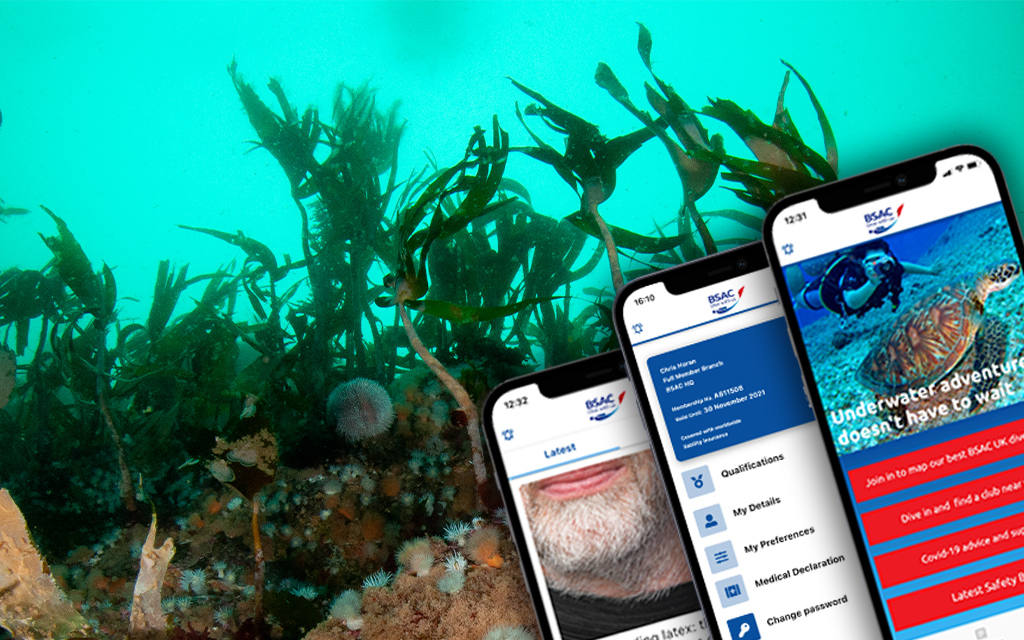 BSAC members can now have all their essential membership details right at their fingertips with the brand new MyBSAC app.
Available for iOS and Android, the free MyBSAC app has been developed to directly support members' diving and training. The app is quick to install as well as being intuitive to use, giving members instant access to their:
Membership/qualification cards and medical form – meaning members can prove their BSAC membership, diving or snorkelling qualification as well as medical status anytime, anywhere.
Membership information – members can check which plan they are on, their membership number, when their membership is due for renewal, and other details linked to membership, such as address and email (which can be edited).
Events – members can also book onto their next training event via the app.


Future releases for the app include features such as membership renewals, training events and eLearning.
There are also plans for the app to become an online Qualification Record Book (QRB), holding digitised versions of a member's training records as well as providing a facility for instructors to record progression and sign off qualifications. Full details on the next phase for the MyBSAC app will be released in due course.
The BSAC network is working together to keep people connected to the sport. With online training, special interest webinars, competitions, support to clubs and the trade, and much more...we'd love you to join us.