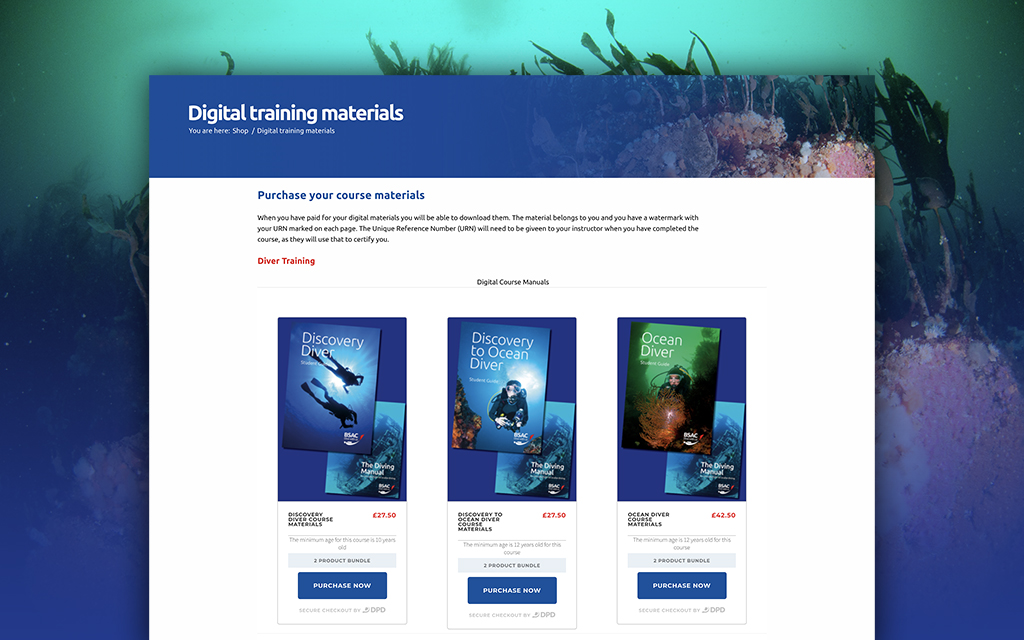 BSAC has launched a new section of the online shop where members can buy and instantly download digital training materials, saving costs on postage.
The launch of the digital training materials online shop follows feedback from clubs and centres, particularly overseas centres.
Covering both BSAC's Diver Training Programme and SDCs, students can now buy the digital training packs themselves, and they can be purchased and downloaded from anywhere in the world.
BSAC's Adrian Collier said the new digital shop option means greater flexibility for members and has been created to complement the existing BSAC Shop online.
By giving members and non-members the choice of buying either a digital or hard copy training pack, they get more flexibility in how and when they access their training materials.

The digital shop will also help BSAC to reduce its overall carbon footprint as well as offering all clubs a quicker and efficient way of obtaining student materials.
Once paid for online, members can instantly download their digital training pack.
"The materials will also have a Unique Reference Number (URN) which links the purchase to the student's records on the BSAC database. Once you complete the course, it is this URN number that you give to your instructor for your final certification," Adrian added.
The digital shop will sit within a new shop landing page which directs members towards hard copy training packs, BSAC branded merchandise and club promotional materials, as well as the digital materials.
Another new addition to the shop is the ability to purchase gift vouchers in various amounts from £10, up to a maximum of £200. These vouchers can then be redeemed on anything for sale through the BSAC shop, BSAC membership and even training events. Released just in time for Christmas, a gift voucher could be the perfect stocking-filler for the diver in your life.
The BSAC network is working together to keep people connected to the sport. With online training, special interest webinars, competitions, support to clubs and the trade, and much more...we'd love you to join us.