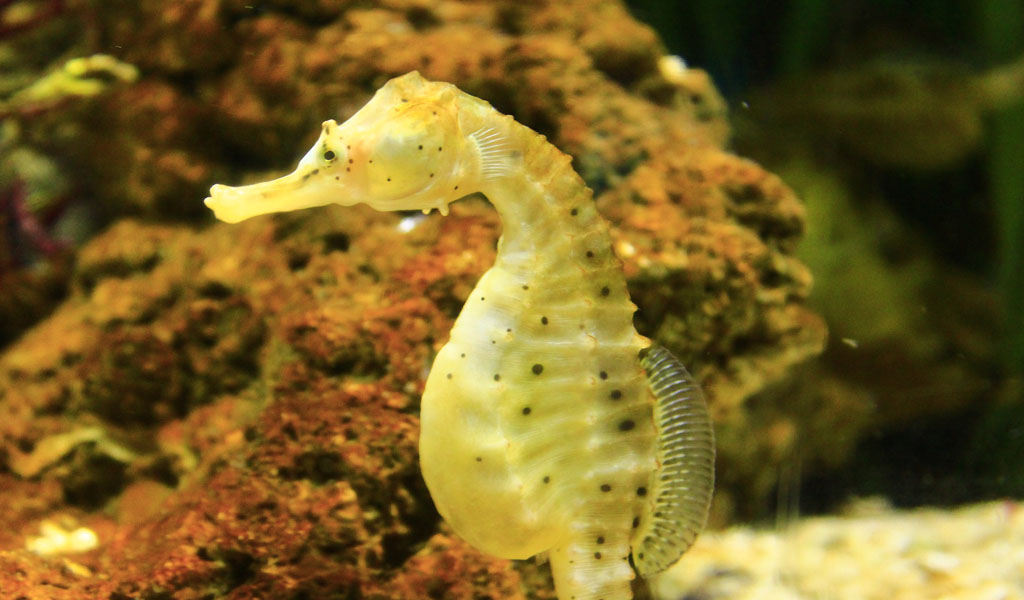 A new course exploring seahorse conservation has been launched to give BSAC members a real insight into the issues faced by the UK's fragile seahorse population today.
Spiny and short-snouted seahorses are found across the UK but there is a general lack of understanding about their vulnerability, especially regarding human impact and the need for protection.

Over two days, participants will learn about seahorse ecology and the threats to their survival, as well as current conservation and survey methods. The Seahorse Trust hopes that attendees will share their knowledge and also participate in licenced seahorse surveys, both in the UK and overseas.
The next courses are scheduled for 29 / 30 September and 24 / 25 November and will be held at the Marine Conservation Society's head office in Ross-on-Wye.
The course costs £125 per person – Email for more information and to book.