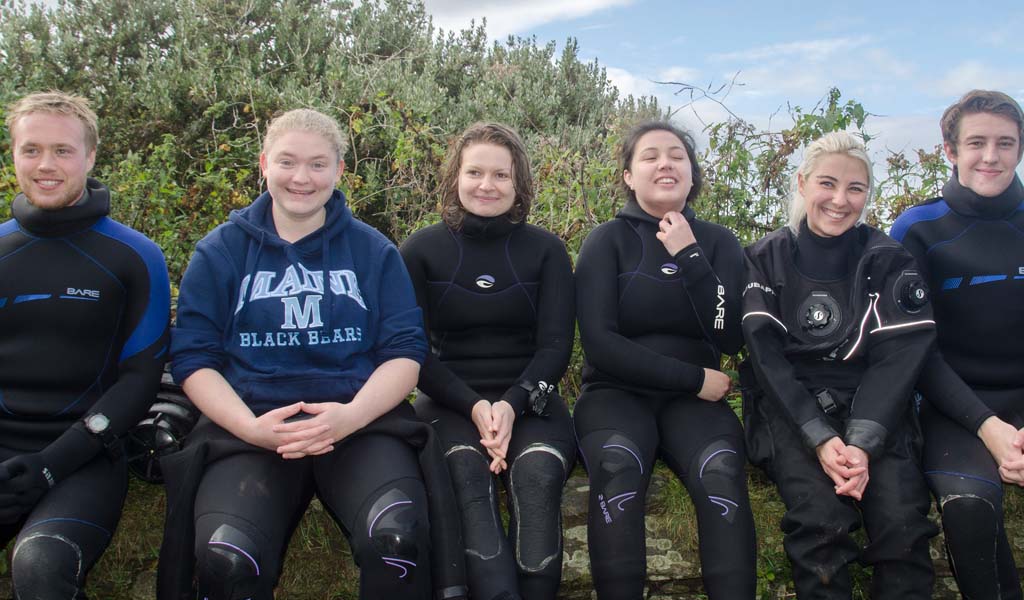 A range of new Covid-19 related support is now available for clubs. We've collated it all in one easy place within the Support for Clubs section for you to find and access it.
BSAC's network of clubs will clearly be experiencing lots of challenges due to the coronavirus pandemic. Thank you to all the club volunteers around the UK and overseas who are working tirelessly to make sure diving, snorkelling and our clubs are in as strong a position as possible when we are able to safely return to the water.
Please do keep us up to date with how coronavirus is affecting your club and any creative solutions you may be employing to keep members engaged. You can email us at marketing@bsac.com. The current situation is certainly bringing out the innovative side in our community and we will continue to publish some of the ideas that our clubs have come up with, on the BSAC blog.
Whilst there isn't any actual diving or snorkelling going on at the moment, there is still a great opportunity to keep in touch with your members and to keep them engaged.
The new web section – Club support during Covid-19 – includes information on:
Communicating and engaging as a virtual club
Making the most of social media channels
Online learning support for clubs
Resources from Sport England including on chairing online meetings and AGMs
Understanding the financial support available

Visit new Club support section


New club support emails
A new regular club support email has also been set up. This will go to Branch Officers, and when appropriate instructors, and will deliver the new advice and support directly to key club representatives' inboxes. Please ensure you're signed up to receive emails from us! (To do this, go to your MyBSAC page and click on 'Email options').