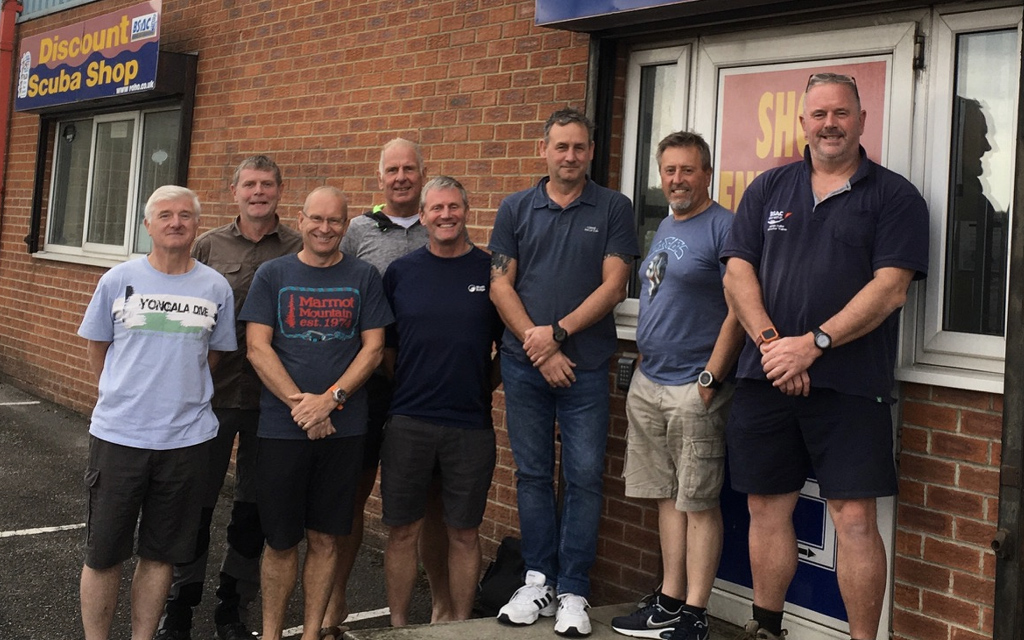 BSAC's centre and branch partnership scheme has recently added six new BSAC instructors to its ranks following an instructor crossover course at Robin Hood Watersports.
Also known as RoHo, the West Yorkshire-based centre is one of the latest to join the scheme, which aims to support resource-stretched clubs to grow their membership while offering trainees a choice in how they learn to dive.
Six of RoHo's current instructors have now become BSAC Open Water Instructors, meaning the centre is ready to support branches from around Yorkshire with their Ocean Diver trainees.
RoHo's Lead Instructor Kieron McClintock said the crossover course was a great success for all involved, echoed by RoHo instructor, Robert Hardy.
The course was very well delivered. I am always keen to learn new and improved ways of teaching and I wasn't disappointed.
As well as RoHo, the partnership scheme now has six other centres onboard – Berkshire-based Divecrew, DM Scuba for the Bristol area, Stoney Cove's The Dive School, Andark in Southampton, Plymouth's Sandford and Down and Scuba Ts in Scotland.
So far, 50 BSAC clubs are being supported by the participating centres, with interest from other clubs growing.
Plans for centre meet and greet sessions for any clubs interested in joining the scheme are now in the pipeline and are due to be rolled out in the Autumn.