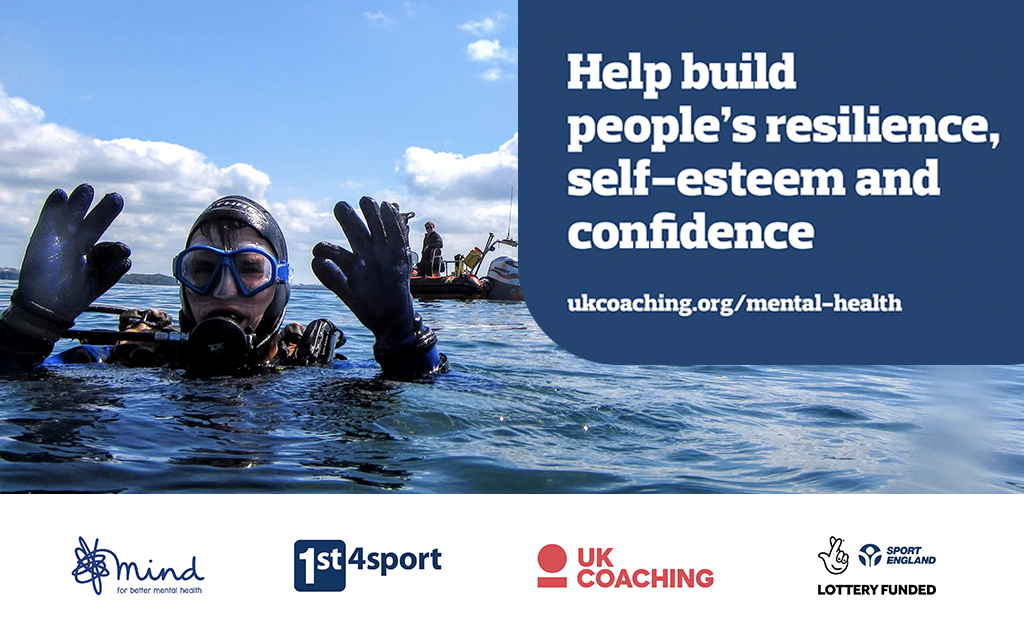 A newly updated course is now online for BSAC volunteers and members to gain the confidence to be able to support people experiencing mental health problems.
Just like physical health, we all have mental health and just as our bodies can become unwell, so can our minds.
UK Coaching – in collaboration with partners Mind and Sport England – are pleased to announce an updated version of the popular eLearning course Mental Health Awareness in Sport and Physical Activity. The course offers four modules that will increase your knowledge and understanding of mental health, providing you with the practical skills and strategies to be able to:
build people's resilience, self-esteem and confidence
adapt your sessions to make them more inclusive
enable and support mental health recovery
tackle stigma and discrimination


Now more than ever, volunteers working in sport need an awareness of mental health problems. This course is available to BSAC members at £12 (instead of the initial RRP of £18).
Even a small conversation about mental health can make a big difference to a person's life. Join others in learning how to spot the signs and start these conversations by enrolling today.
After completing the course you will be able to download a certificate of completion.
Mental health during the pandemic
The coronavirus pandemic has had a huge impact on people's mental health. Now more than ever having an awareness of mental health problems is vital.
In the UK, one in four people are likely to experience mental health issues in any given year, and for an organisation like BSAC with thousands of members, there is the potential for a significant number of our members to experience mental health problems.
It is important that we learn how to recognise, respond to and support people with mental health problems.
Further support:
The BSAC network is working together to keep people connected to the sport. With online training, special interest webinars, competitions, support to clubs and the trade, and much more...we'd love you to join us.