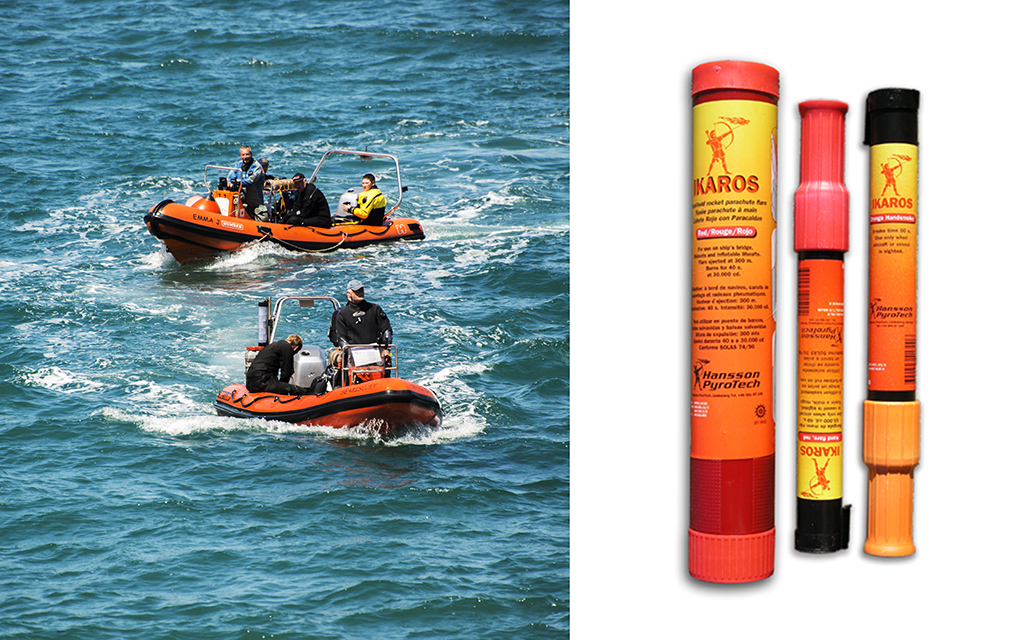 From 31 December 2022 His Majesty's Coastguard will stop disposing of expired or redundant marine pyrotechnics – commonly known as flares – handed in by private individuals.
The Maritime and Coastguard Agency (MCA) has been working with Department for Transport and the sector to find a service of the same standard to replace it.
From 1 January 2023, you will need to use a third-party service to dispose of them safely and legally.
Contact details of businesses offering disposal services are newly available on the Green Blue website, provided by the RYA and British Marine. You will be able to find a provider and contact them directly to discuss your disposal needs.
Chandlers who sell flares may be willing to exchange and dispose of time-expired flares as part of their customer service.
HM Coastguard has been providing a voluntary and temporary scheme since 2010 from 17 of its stations and the RNLI at its headquarters in Poole, Dorset. The new arrangements are already in operation now to provide an overlap and resilience.
Find out more about the planned changes to HM Coastguard's flare disposal service on the GOV.UK website.
Flares and the law
Here's a quick reminder that it is an offence to:
fire flares on land or in a harbour
fire flares at sea for testing, practice or as fireworks
dump pyrotechnics at sea
leave flares to be discovered
Damaged or out-of-date flares should never be used. They should be disposed of safely as soon as possible.