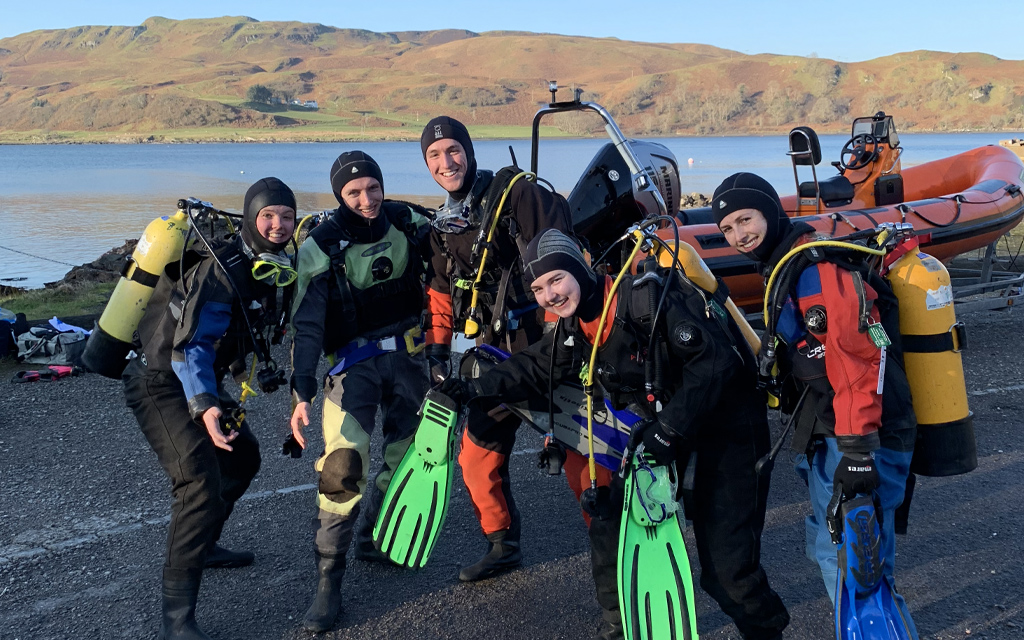 As we start to see the easing of Covid restrictions, the BSAC club community is finally getting back to what it does best. And now more than ever, this extensive network of BSAC clubs is proving to be a key benefit to all its members.
With 2021 billed as the 'year of the staycation', the UK coastline is set to be a major draw as we look to temperate rather than blue water for our summer scuba diving fix. And with clubs all around the UK, there's no shortage of local dive site guidance and advice.
As a member of BSAC, you are part of a UK—and worldwide—community of divers and diving clubs. Here's just a few ways you can tap into this fantastic resource:
Tap into local knowledge when planning a dive trip
Many of our clubs are lucky enough to be based near one of the UK's main diving destinations. So, if you are planning a dive trip this summer, why not drop one of the local BSAC clubs a line or give them a call to get the 'inside knowledge' on the best sites to dive, where to stay, get your fills and even the best places to eat out.
Socialise with other members around the country
If you are planning a dive trip, consider hooking up with a local BSAC club simply to say hello, socialise and get to know them. Some clubs may also offer you access to their club resources, including the use of their compressor and a drink in their club bar!
Did you know as a BSAC member, you can go diving with another BSAC club?
Some clubs will make any spare spaces on their club trips available to other members, or you may be able to join them on day trips to a local dive centre. And joint club trips are a great way to make new friends in the BSAC scuba community.
Find a full list of BSAC clubs around the UK
From insurance, training, kit and holiday discounts to diving guidance and advice, read more about your full BSAC member benefits at bsac.com/benefits.
The BSAC network is working together to keep people connected to the sport. With online training, special interest webinars, competitions, support to clubs and the trade, and much more...we'd love you to join us.