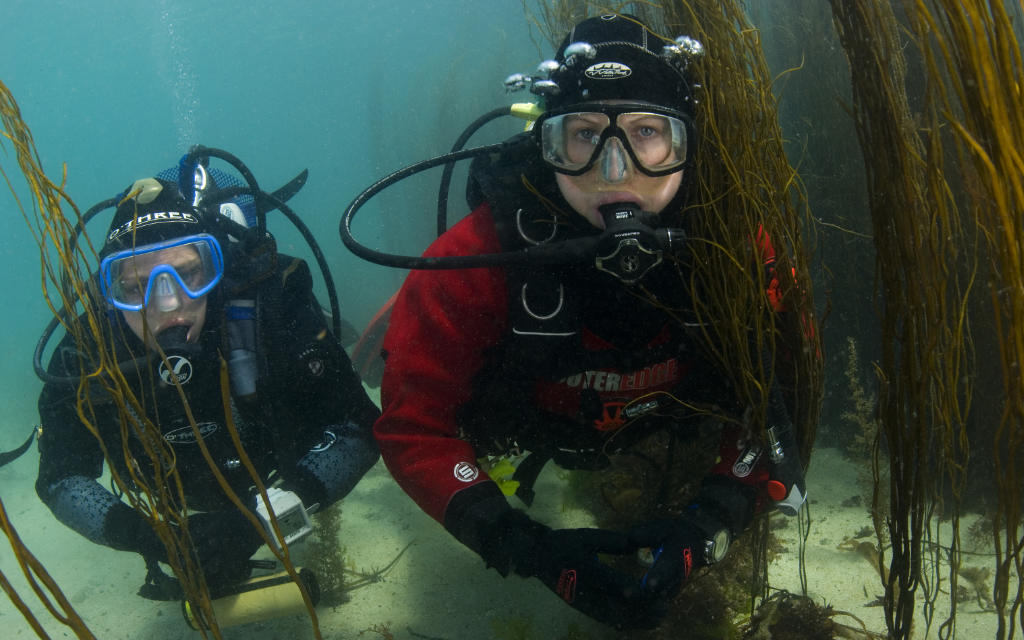 With our thoughts increasingly on what we can do once Covid restrictions are lifted, for many of us, getting back in the water is top of our must-do list. And if you have never given scuba a try, then now could be the time to take the plunge.
With over 11,000 miles of coastline right on our doorstep, we think scuba diving is one of the best things you can do post-lockdown. Here's why:
1. You can learn virtually
Even while the UK is currently under lockdown restrictions, it is still possible to start your scuba training from the comfort of your own home. BSAC's beginner scuba diving course, Ocean Diver, offers its theory sessions online, thanks to BSAC's easy-to-use online learning. And getting all the scuba theory under your (weight) belt is a great way to get started…and ready to progress to your in-water lessons once restrictions allow.
2. Diving boosts your mental health
The past 12 months of lockdown restrictions and the strain of the pandemic has put a focus on the need to take care of our mental health – and getting active and out in nature are proven mood boosters. Add in the benefits of H2O and the chance to submerge under the sea and live 'in the moment', and scuba diving is the ultimate form of water therapy.
That unique sense of flying and floating under the water while you explore all the beauty and fascination that the marine world has to offer can also positively impact your mental health and help you decompress from the stresses of life.
3. You can appreciate nature
The environment has also played a key role in making lockdown more bearable as we exercised locally and appreciated all that nature has to offer. And with scuba, this appreciation of the natural world can be taken one step further as you submerge yourself in a diverse and truly stunning marine landscape. And the more you appreciate the natural marine environment, the more you become a champion for its protection and conservation.
4. Diving locally is incredible
The UK has some of the world's best diving, whether wrecks, underwater heritage or marine life is your thing. And as we have so much to see and explore right on our own doorstep, there's no need to get on a plane and travel to far-flung places to get your scuba fix. Diving UK is not only good for the local economy and the scuba industry, but it works for the environment too as it can help you to limit your carbon footprint when it comes to travel.
5. You can get fit while having fun
As well as focusing on our mental health, keeping fit and active is also being encouraged as part of your post-lockdown self-care. And with scuba taking you out into the marine environment, you can get the best of both worlds. From kitting up and moving dive equipment to finning underwater, building up your dive fitness benefits your whole body, including your muscle strength and core stability as well as cardio and stamina.
And the beauty of scuba is that it's sociable and fun too, which is the best way to get fit in our book!
6. It's the perfect way to reconnect
After months of lockdown isolation, safely reconnecting with others feels long overdue, and with scuba, you can do this in a controlled and socially distanced way. BSAC has hundreds of diving clubs around the UK that offer both high-quality training and world-beating diving as well as the chance to connect with like-minded people.
And once the world allows for us all to meet up again, diving with a BSAC club offers a safe, sociable and fun way to explore our beautiful blue planet.

Ready to take the post-lockdown plunge with BSAC? Go for it!
Check out your options to learn to dive or if you're already a diver, find a club to hook up with so you can join in some top club diving!