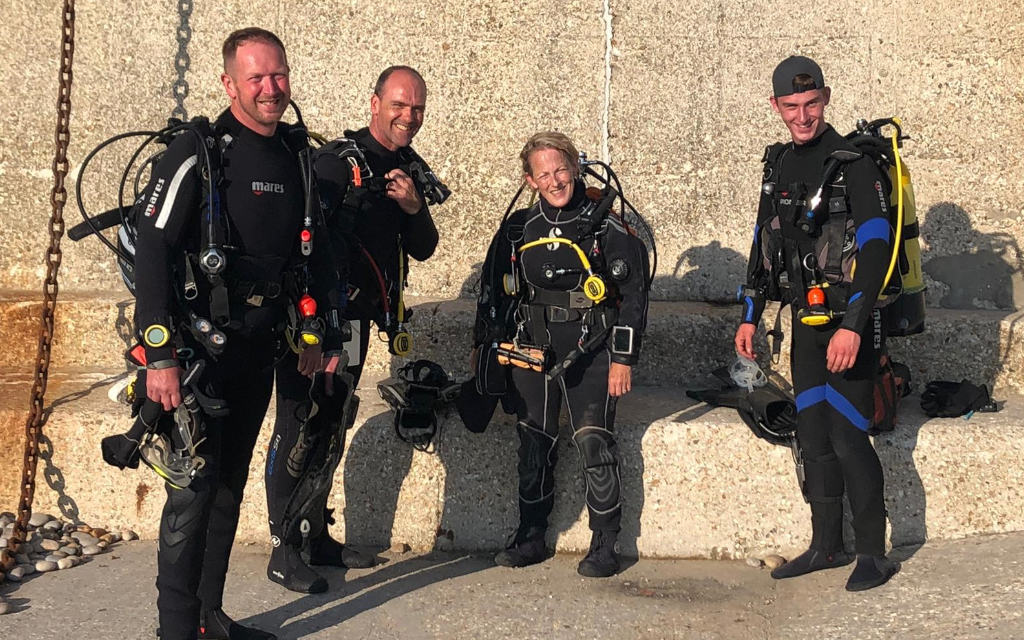 Members of Lowestoft SAC are rising to a new '2022 Challenge' in a bid to get back to their pre-Covid dive fitness levels.
The brainchild of Sports Diver trainee Julie Green, LSAC members are currently working through 22 challenges in 2022, all designed to motivate their fitness goals and engage them in club diving.
Julie, who joined the club in 2019 and is halfway through her Sports Diver training, dreamt up the challenge as she planned her return to dive fitness post-Covid.
We had very little diving since Covid, and that has meant a reduction in both skills and fitness for most of us. I have been trying to get myself dive fit, so I thought it would be nice to extend that to the other club members. And so, Challenge 2022 was born.
Officially launched on 1 January, the challenge aims to increase participation in club activities, support members' fitness to dive and boost their wellbeing. Members need to complete 22 challenges throughout 2022, with prizes and an award ceremony planned for the end of the year.
Challenges include completing 22 dives, diving at least once a month, participating in a diver training course, swimming 22 lengths of the pool, and 'performing a voluntary act for the benefit of LSAC'. There's also a group challenge of 2022 minutes of diving by the end of the year.
Julie said the 27 LSAC members had fully embraced the 2022 Challenge, with many other challenge ideas also being developed.
Members are attending pool sessions for swimming/fitness with more regularity, and all seem positive in their outlook towards getting fit. Members have already started litter picking from UK waters, and open water diving has recommenced. Our training Officer is also busier than ever with members wanting to finish off or refresh training.
Julie now hopes LSAC's 2022 Challenge could inspire other clubs to do something similar.
The challenge is about getting members back to dive fit, getting skills up to date, improving mental health, and increasing engagement. And our club is already reaping the benefits!
The BSAC network is working together to keep people connected to the sport. With online training, special interest webinars, competitions, support to clubs and the trade, and much more...we'd love you to join us.