Southsea Sub-Aqua Club has been awarded the Nautical Archaeology Society's 2019 Adopt a Wreck Award for their work helping to locate a missing landing craft from the D-Day Landings.
The vessel, LCH185, is the subject of a new documentary called 'No Roses on a Sailor's Grave', which follows the search for a lost landing craft sunk during Operation Neptune in Normandy and the story of one of her sailors, Patrick Thomas, who survived the sinking. Thanks to the chance encounter between Mr Thomas and archaeologist, John Phillips, the idea for the documentary to help the sailor locate the wreck and honour those who lost their lives on-board was born.
Divers from Southsea Sub-Aqua Club have been involved in the search for LCH185 since 2017. Southsea's Martin Davies, a member of the project's diving team, said they were asked to undertake a survey of the wreck site to confirm its identity.
When we heard about Patrick's wish to commemorate his lost shipmates, we were very keen to support the endeavour so that he could honour his friends after more than 70 years.
The Southsea Sub-Aqua Club divers have since compiled a report into the wreck site, which has been submitted to the French Maritime Cultural Department (DRASSM) and will form part of the documentation supporting the application for UNESCO World Heritage Site designation.
Photo by Paul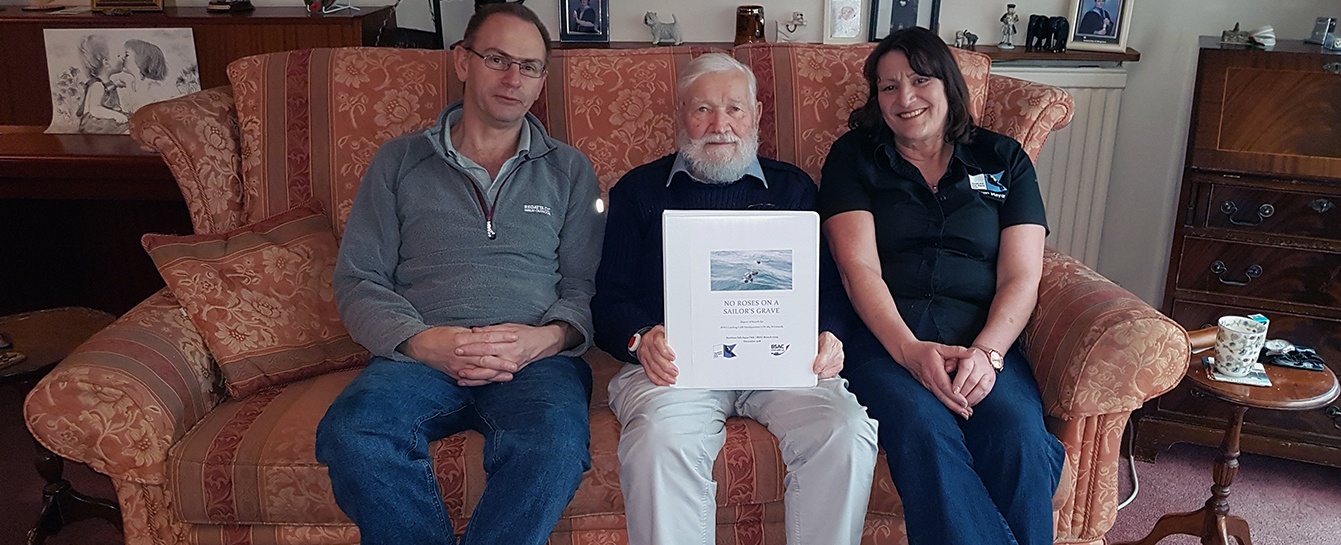 No roses on a sailor's grave
Martin Davies and Alison Mayor visit Patrick Thomas with the project notes.
Southsea Sub-Aqua Club's Alison Mayor added:
The wreck is just one of at least 150 in the Baie de Seine believed to be associated with the Allied forces invasion. We hope that our work will help keep the memory of these events alive and properly recorded within history.
Alison and Martin accepted the Adopt a Wreck Award at the NAS Conference in Portsmouth.
Want to support BSAC's campaigning for snorkellers and divers? The more members we have, the stronger our voice is.