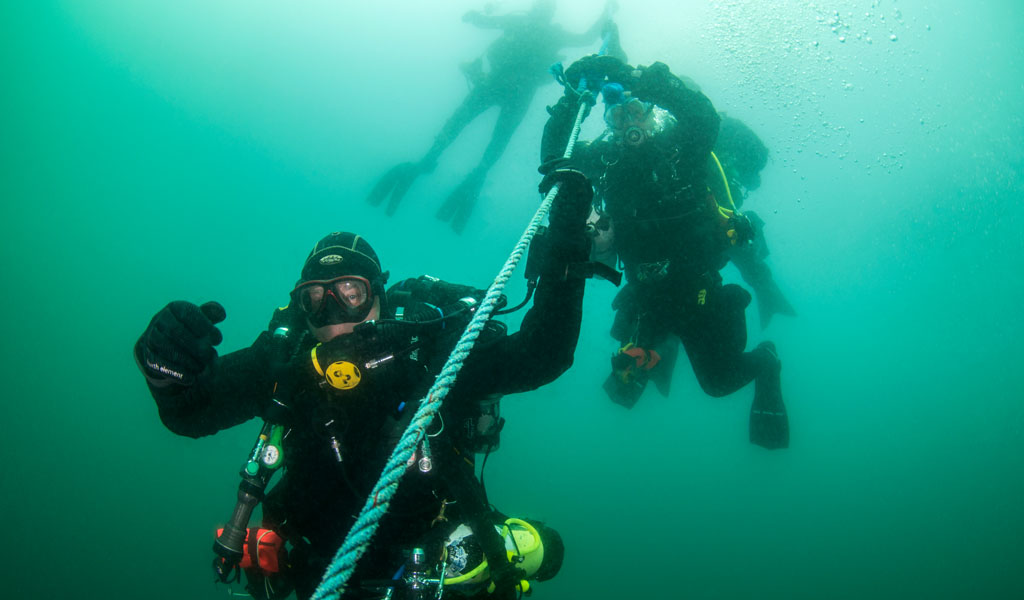 Jane Morgan reports from Penzance, where BSAC clubs came together for a weekend of quality diving in superb conditions.
The Kernow Dive Festival is the best thing to hit Penzance each year. Forget all the street festivals and music, there
is nothing better than wandering down to the harbour to find it pulsating with excited divers running around in their Fourth Element t-shirts and a procession of club RIBs being launched on the slipway. The God's were on our side this year and blessed us with sunshine and crystal clear visibility.

Personally, I struck gold with a dive on the first wave, ropes off at 9am for the Hellopes with John Adams off Duchy Divers RIB. We were diving on a low, but still expecting 36m and for that I was anticipating needing a torch, but we arrived at the bottom of the shot to find that the light penetration and visibility were exceptional.

We were not the only ones to enjoy a cracking dive, as there were approximately 80 divers and almost 100 successful dives throughout the day on Saturday, with a range of depths to suit all levels of diver. In fact, the BBQ kicked off slightly later than usual as people were still in the water!
Photo by Jane Morgan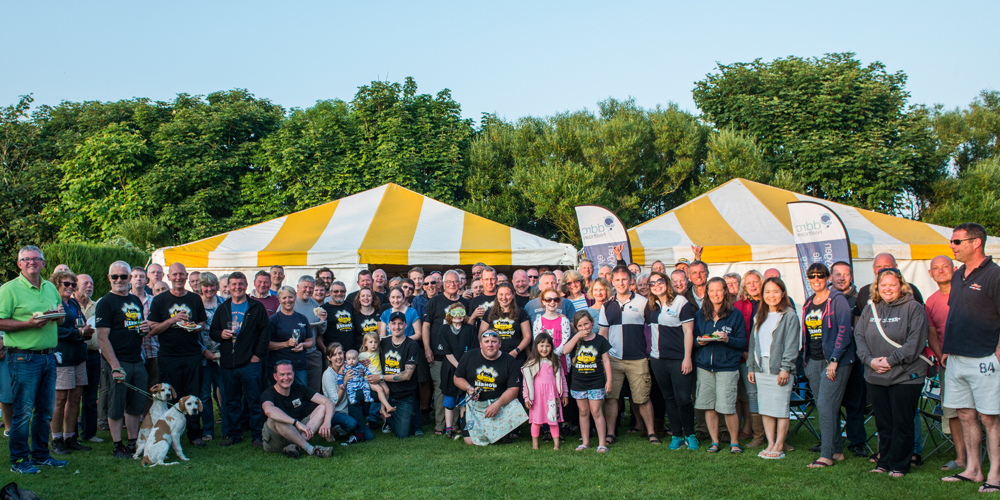 The evening at Cardinney Camp site was great fun with the best barbeque yet, loads of raffle prizes and a successful auction, all washed down with a refreshing pint of Betty Stogs from Skinners. Best of all, during the weekend over £2,500 was raised for DDRC.

There are so many people to thank for bringing the Kernow Dive Festival together, the logistics, organisation, coxes, chefs and auctioneers. It is a brilliant dive weekend and I can't wait for next year.
If you need help finding a club please email membership@bsac.com and we'll send you your three nearest scuba clubs. Or if you fancy a chat call us 0151 350 6226 (Mon - Fri, 9 - 5:30).
Feature image by: Jane Morgan