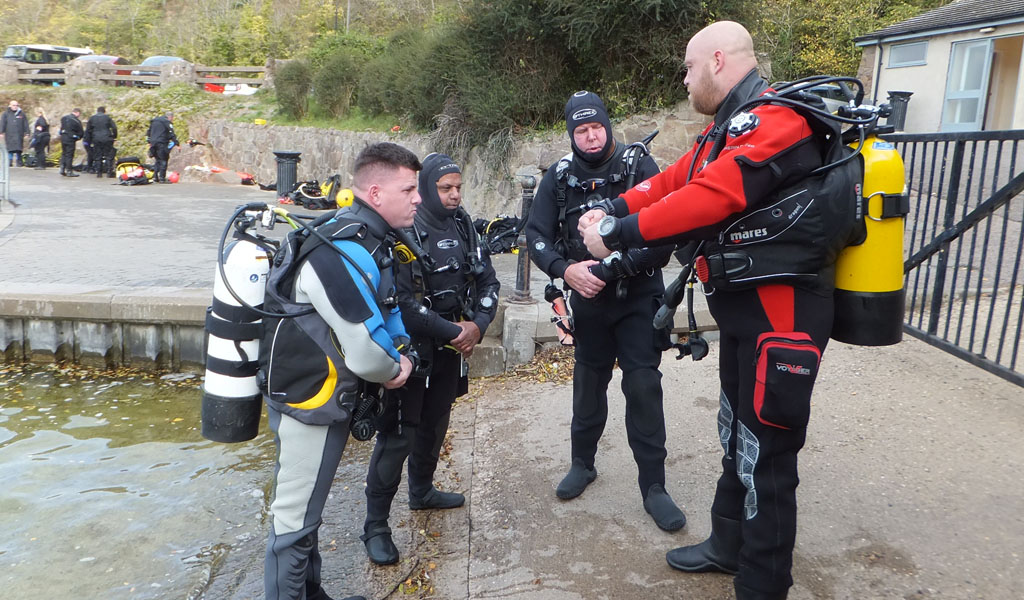 Ipswich-based iDive has become the latest BSAC club to gain the Clubmark accreditation.
Clubmark is Sport England's national accreditation scheme for community sports clubs that recognises higher standards of welfare, equity, coaching and management. Attaining the accreditation helps a club to show that they provide the right environment to ensure the welfare of their members.

Raj Mistry, Chair of iDive, said it took around eight months for the club to gain the Clubmark accreditation, but it was time well spent.
It does take some effort and you will need a dedicated person to drive the accreditation on behalf of the club, but we feel it was worth it.
There are other benefits to attaining Clubmark, such as helping in grant applications and securing stronger relationships with local authorities and leisure centre operators.

To start the Clubmark process, interested BSAC clubs need to register with Sport England and will then be allocated a mentor to support them through the documentation process.


Register your club for Clubmark with Sport England

Raj said that their Clubmark was already benefiting iDive and he would encourage other BSAC clubs to consider
working towards the accreditation.
iDive recognises Clubmark as an important club development tool that provides a solid foundation for any club that wishes to grow and progress. We have a better idea of what we need to have in place, how we need to develop our instructors and what we need to do to recruit.
More information on Clubmark and how to register



Download the NEW Grow your club checklist.
Work through the checklist to help identify what to implement to grow your club. Download the checklist now.

For more support please contact marketing@bsac.com or if you fancy a chat call us 0151 350 6224 (Mon - Fri, 9 - 5:30).