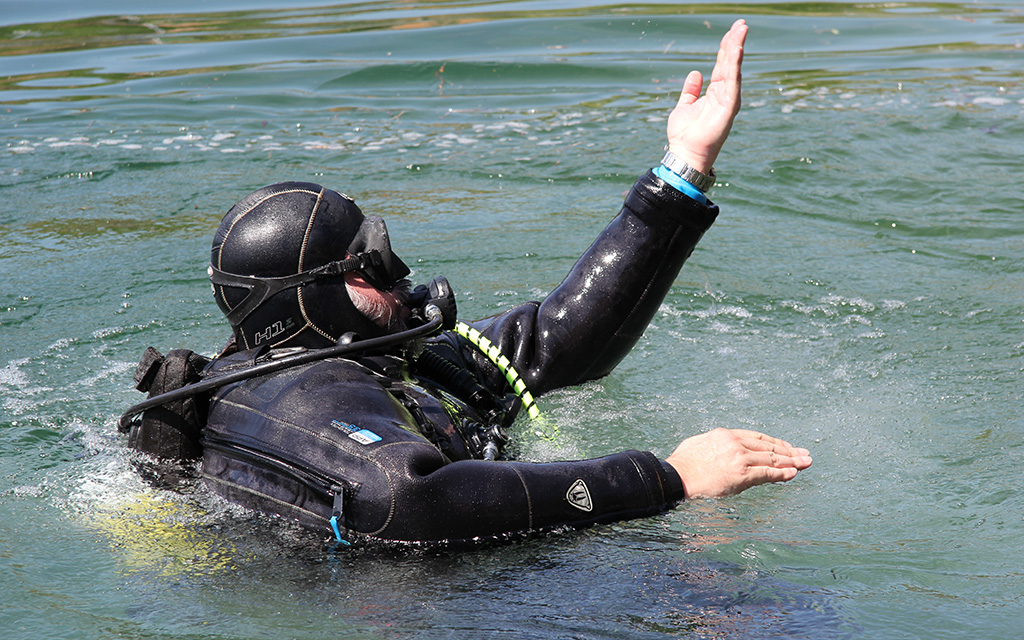 The schedule of Instructor Training Scheme (ITS) events for 2020 is now live online for students to book with new PIE and TIE prep events planned.
The list of courses and exams continues to expand as the wide range of instructor training events is extended beyond those leading to Open Water, Advanced and National Instructor grades to include Preparation events and more specialised training including Diving for All (DfA) and Technical Instructor training.
Of particular note for the 2020 season are:
Open Water Instructor
After piloting formal Practical Instructor Exam (PIE) Prep events in 2019, these are being scheduled in additional regions for 2020.
It is planned to also offer Theory Instructor Exam (TIE) Prep events during 2020 after an initial pilot event and dates for these will be made available as soon as possible.
Advanced Instructor
Greater emphasis and encouragement will be made on the value of the Instructor Development Course (IDC) as both preparation for the Advanced Instructor Course (AIC) and Advanced Instructor Exam (AIE), but also as a foundation for progression to becoming an Instructor Trainer.
Diving for All (DfA)
Following a review of the syllabus during 2019, the requirements for assessment of existing instructors has been amended and so Open Water Instructors (OWIs) who complete the course will then be qualified as DfA Instructors. The separate assessment events have consequently been removed. However, in order to provide additional experience and confidence in working with people with disabilities, combined events (course and workshop) are being offered to build on the foundation of the DfA instructors course.
Snorkelling Instructor Training Scheme
Along with expanding the ITS, dates are included for 2020's Snorkelling Instructor Training Course & Assessments (SITCA). These courses are now available to book throughout the year for all those wishing to broaden their instructing horizons and develop on qualifications already attained. The ASITCA, in particular, was scheduled for 2019 but interested students could not meet the prerequisites. Now is the perfect time to begin work to ensure your ongoing development can meet those requirements.