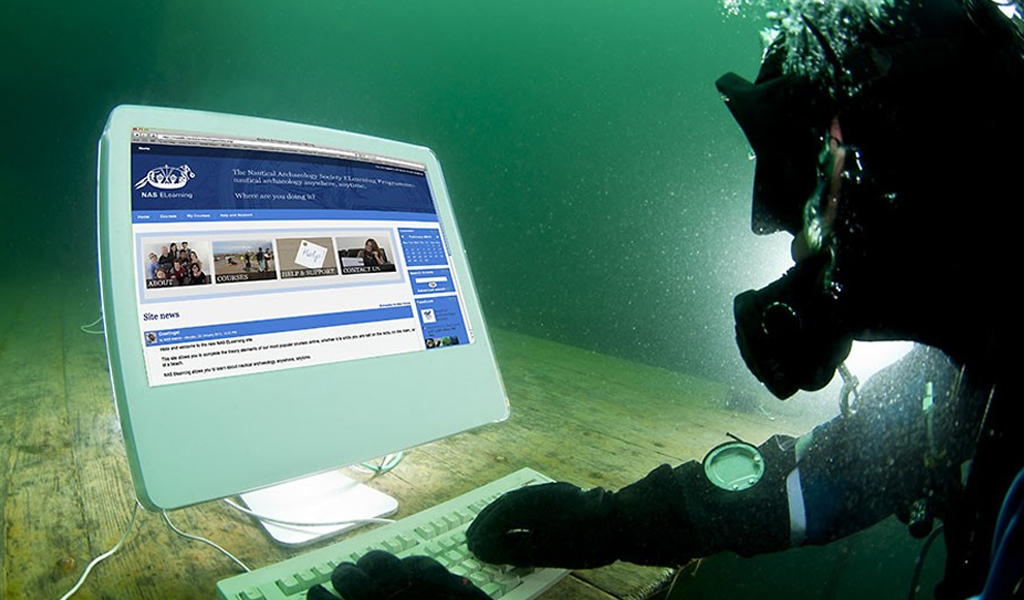 The Nautical Archaeology Society (NAS) went all out through lockdown bringing a host of webinars and eLearning opportunities to divers and others. Lockdown may be relaxing but their focus on online events is still going full throttle and definitely worth checking out.
The Nautical Archaeology Society has been providing training for the last 40 years and, throughout lockdown, continued to do so by delivering online eLearning courses and the well-received weekly lunchtime CovED Talks.
These brilliant opportunities are not to be missed, even as some of us begin returning to work in the coming weeks and months. NAS's long-running entry-level eLearning courses are currently being offered at a discounted rate, saving you up to £15 per course. These can be completed whenever you like and they come with one year's free NAS membership.
We would thoroughly recommend the Underwater Archaeology Combined course, which brings together an introduction to maritime archaeology and knowledge of underwater archaeology – perfect for lovers of wreck diving and expeditions.
That's not all, NAS has also adapted many speciality courses to be delivered at a set time online. These have been selling out, but new courses are constantly being made available for booking. Check out the Events section or social media to stay up to date, or become a member and get advanced notice through weekly members' Discoveries email. NAS members also receive greatly discounted course rates.
It's also worth noting that NAS is planning on offering in-person courses and activities in the next few months too while following social distancing and adhering to up-to-date safety measures.
There's still so much to do, and with online courses already available for booking through until December the opportunities for online training seem to be continuing for the rest of the year and many more planned for 2021.
The BSAC network is working together to keep people connected to the sport. With online training, special interest webinars, competitions, support to clubs and the trade, and much more...we'd love you to join us.