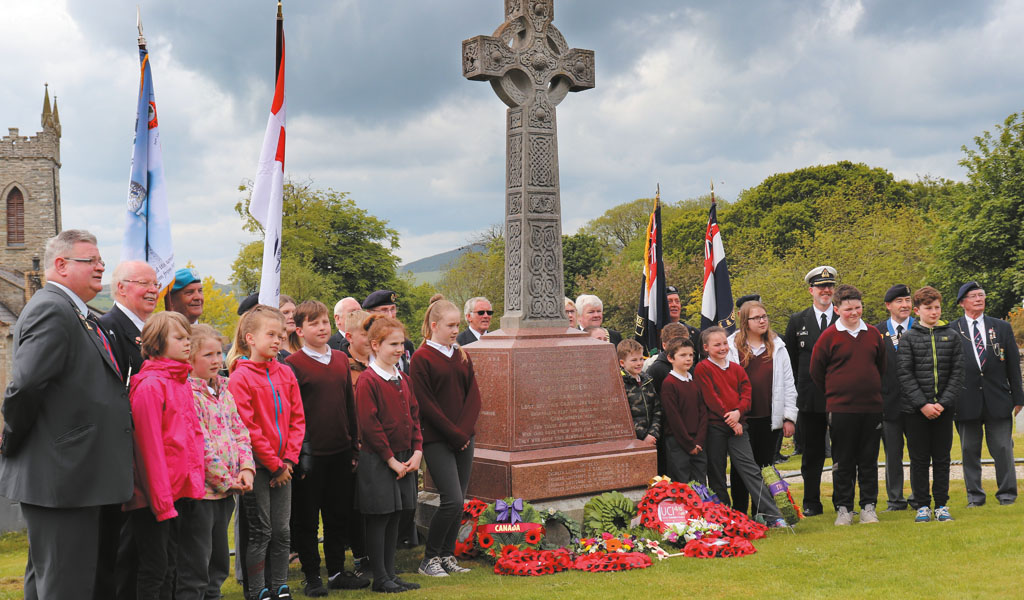 The 101st anniversary of the sinking of HMS Laurentic, a wreck which lies off the coast of Northern Ireland, has been marked in a special commemoration service, attended by representatives from both sides of the Atlantic.
The sinking of Laurentic – a former White Star liner – is well known in diving circles and lying at a maximum depth of 42m it is on the 'to do' list for many divers.

The armed Merchant cruiser was carrying 43 tons of gold to Newfoundland to pay Canada and the US for war munitions, when it struck two mines and sank off the mouth of Lough Swilly, Co Donegal with the loss of 354 of her 475 crew. Many have no known grave.

Members from Castlereagh SAC – who have supported the move to get a permanent memorial for the Laurentic – attended the service and wreath laying ceremony to remember those lost.

There is currently no single Laurentic memorial to all those lost in her sinking and supporters are currently fundraising for a commemorative memorial at Fort Dunree, overlooking the site of the disaster.

Donations to the memorial fund can be made online

Featured image by Dale Aiken



Ready to start your scuba adventure? Join a BSAC club.