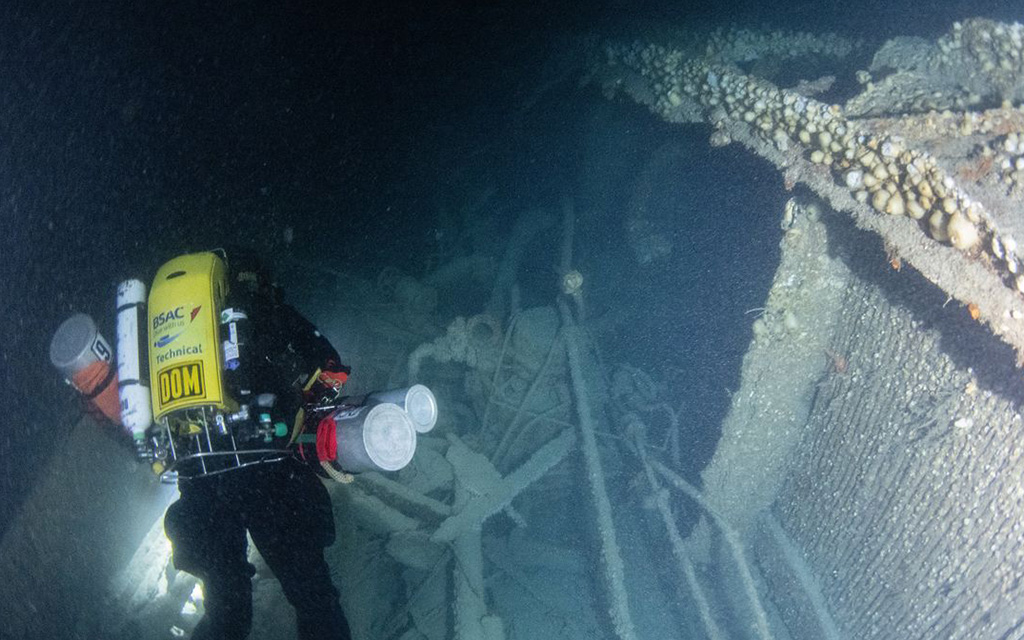 The Darkstar team of technical divers which includes BSAC's Head of Diving and Training, Dom Robinson, have located and dived the first US destroyer to be sunk by enemy fire. Missing for over a century it was found approximately 60 miles South of Penzance in Cornwall lying in 115 metres of water.
The World War I ship, the U.S.S Jacob Jones had been missing for over a century and had long been sought after. The distance offshore and challenging conditions made locating and diving the ship a difficult task. The divers decided to spend a week investigating marks shown on UK Hydrographic Office (UKHO) charts from the vessel Darkstar and identified six possible wrecks. Dom Robinson added;
The first one we dived turned out to be a WW1-era collier, but we then hit the jackpot on the next dive".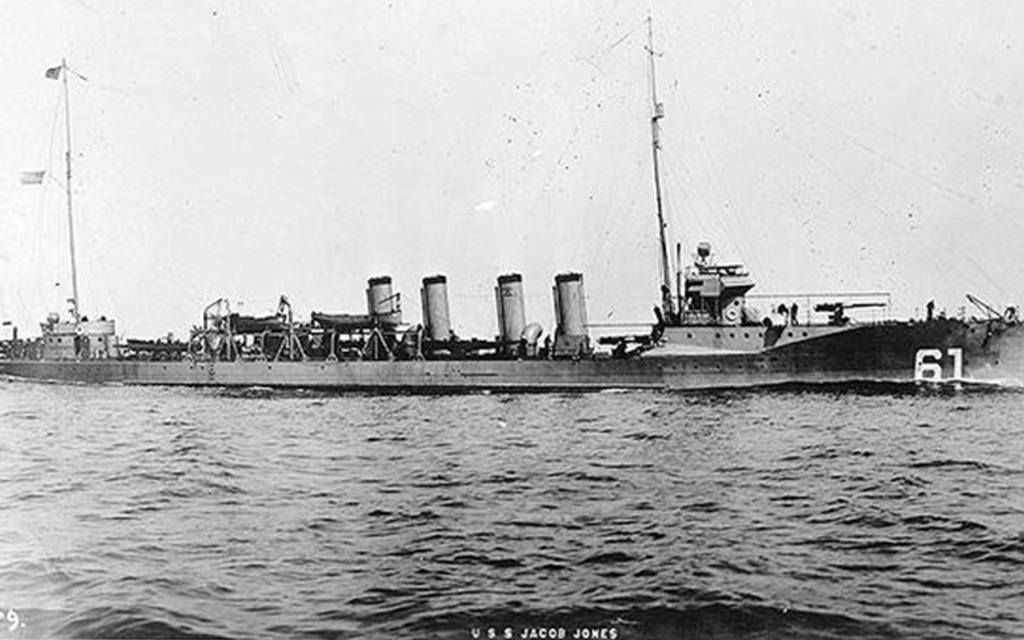 The team found the U.S destroyer on the second day which now lies 120 metres below the Ocean's surface.
The six divers including Dom Robinson, Rick Ayrton, Steve Mortimer, Jeff Cornish, Claire Fitzsimmons and Will Schwarz first spotted the base of a gun mount on the deck of the ship, a sign that this was a warship. Ayrton then made the discovery of the rusty bell and revealed the inscription "Jacob".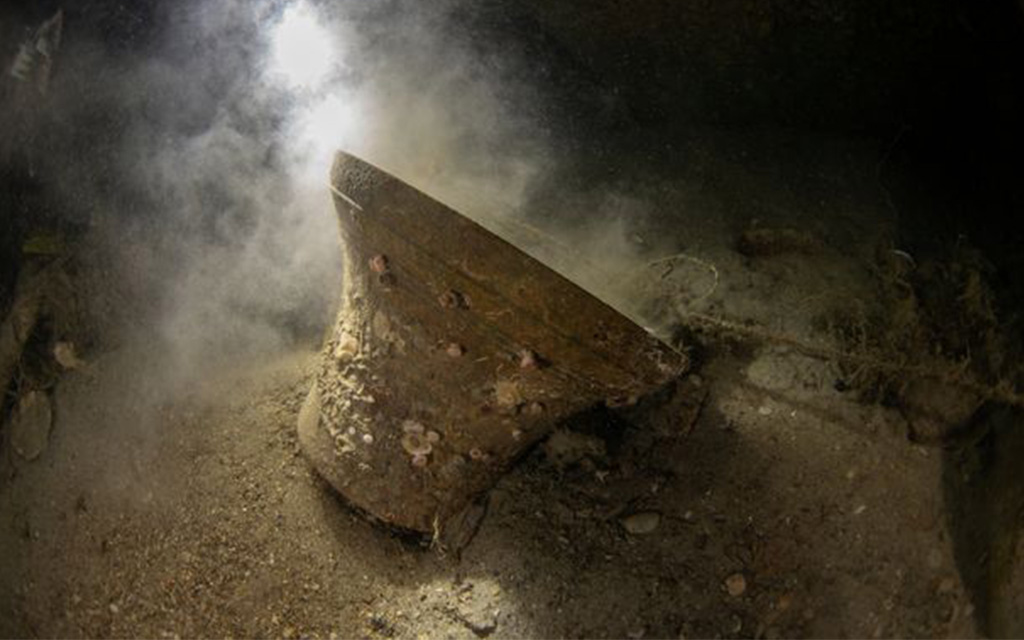 Photo Credit: Rick Ayrton
The U.S Navy Destroyer was torpedoed by an SM U-53 on December 6th 1917, losing 64 crew men. In the teams Facebook announcement diver Steve Mortimer said;
After the sinking, U-boat commander Hans Rose radioed Jacob Jones's base at Queenstown (now Cobh), Ireland to tell them to rescue survivors. Among them was XO Lt Cdr Norman Scott, who went on to become one of only five US Admirals KIA in WW2. He was awarded the Medal of Honour (equivalent to our Victoria Cross).

The team spent twenty minutes exploring the 260-foot shipwreck before the almost three-hour journey back to the surface. On discovery Mr Ayrton said;
We whooped through our breathing apparatuses, and we shook hands.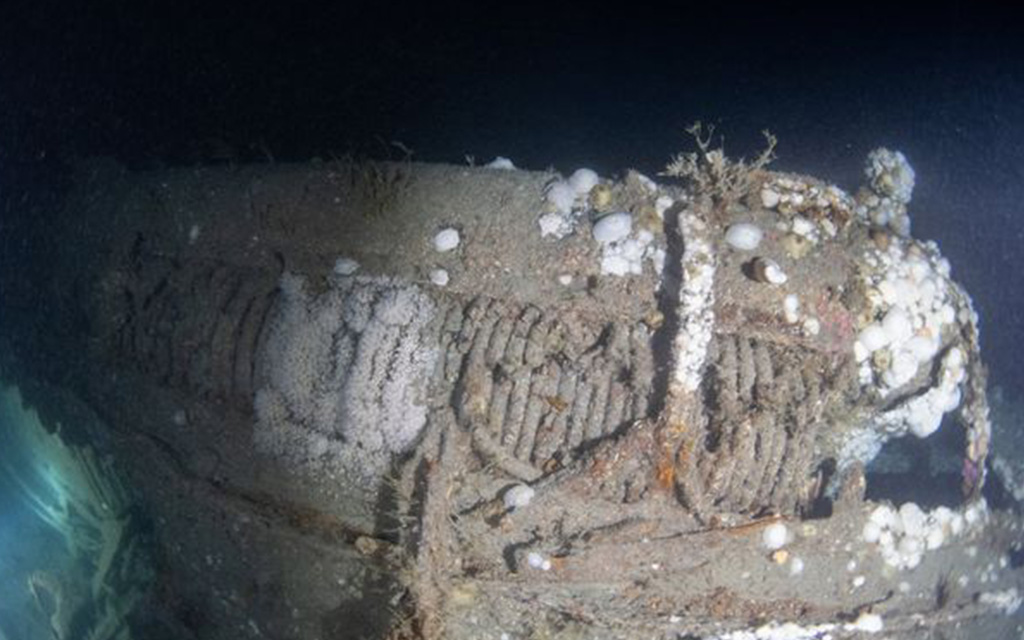 Photo Credit: Rick Ayrton
Dom Robinson, Head of Diving and Training at BSAC was one of the divers that discovered the wreck, 105 years after it was sunk by the German submarine and was able to capture a video of the dive.

Video Credit: Dom Robinson
00:10 Ships bell, 00:50 one of the four yarrow boilers, 02:09 Rick Ayrton with his camera, 03:47 ship's steam turbines which drove the propellor, 04:20 one of four pairs of torpedo tubes that the USS Jacob Jones carried, 05:25 heavily bent propellor shaft that ends up at the propellor (5:45), 06:29 ship's steam turbines, 07:48 we return to the line that will return us to the surface - you'll see underwater strobes to help find it.
This dive was only possible due to the very many BSAC members who have been part of my journey from BSAC Novice to BSAC Advanced Mixed Gas CCR Diver. I can't thank them enough and hope that it will inspire others to travel a similar route.

On the diving team's Facebook announcement Mr Mortimer commented;
Huge thanks to all the dive team and crew for making it happen. In particular, massive thanks to Mark Dixon for getting us there and back safely. This was challenging diving that only succeeded because of his expertise and enthusiasm. We are also grateful to Naval Historian Michael Lowrey for his research advice.
Nothing was removed from the wreck site and we will be liaising with the US Embassy over next steps.

Catch Dom Robinson on BBC news to hear more about the diving team's amazing discovery...
All photos credited: Rick Ayrton