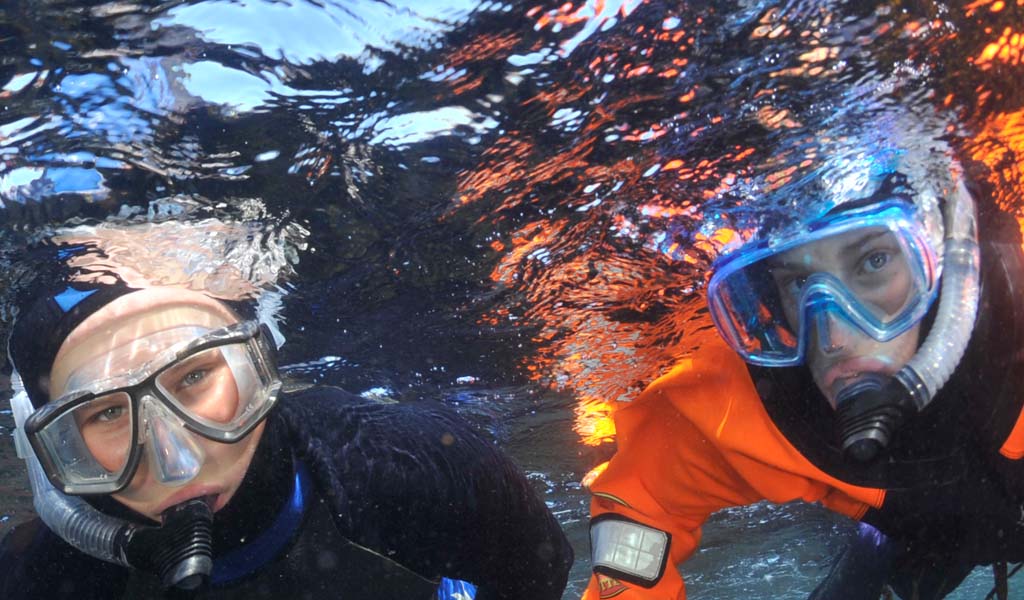 There is a growing concern around the safety of full-face snorkel masks
About a year ago I mentioned the existence of 'easy breath mask and snorkel combos'. These masks are described as making snorkelling feel more natural as they have various features including anti-fogging and the ability to breathe through your nose and mouth rather than just through your mouth as with a traditional snorkel.

These masks are now frequently described as 'Full Face Snorkelling Masks' and are now very readily available on the internet and some Sport equipment shops. There is growing concern about the safety of these masks.

Tragically in recent times there have been snorkelling fatalities in Hawaii some of which involved the use of a Full-Face Mask. One of the manufacturers is now working with the authorities to understand how these deaths have occurred and if there is any relation to the Full-Face Masks.
- Marg Baldwin, Snorkel Instructor Trainer
What to do if someone brings a Full-Face Mask (FFM) to your training session
Current BSAC Snorkel Training Programme (STP) is designed for the use and enjoyment of snorkelling with a separate 'half' mask with a snorkel attached. We know that taking time to find a mask that fits is important and to many, it is also important that the mask 'looks good'. A mask fitted with tempered glass, a skirt which seals to form the airspace, a nose pocket to enable mask and ear equalisation, an adjustable strap are the important features of a snorkelling mask.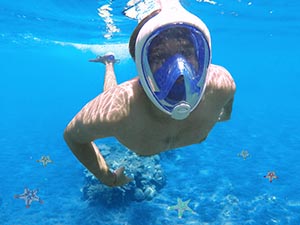 As Instructors, again we know how to teach in a progressive step by step way, so our students can confidently prepare a mask for use, be able to fit it correctly and should there be ingress of water – clear it. With our training, our snorkellers can go underwater and get close up to marine life. The STP does not include the use of a Full-Face Mask with an integral snorkel. As Instructors, we need to keep up to date with equipment changes and it is important that we are aware of the snorkel FFM and the ongoing discussions and potential safety concerns about these masks - information about the discussions can be read here - HEAD/MARES Comment On Recent Snorkeling Deaths In Hawaii (image credit: deeperblue.com)
BSAC will continue to monitor the situation and advise appropriately as the situation clarifies.
No Hyperventilation
The discussion about the use of a snorkel FFM mentions the need for the user to maintain slow and calm breathing. Perhaps now is a good time to remind ourselves that in snorkelling with a normal half mask and a separate snorkel - Hyperventilation is a practice that should be avoided at all costs.
Before a surface dive, the snorkeller should start the dive in a relaxed state and should take no more than two or three medium breaths. It is also worth bearing in mind that with a normal half mask and separate snorkel configuration if you have difficulty breathing at the surface it is only necessary to remove the snorkel and retain the mask in place for safety.
A key message is to simply keep snorkelling safe and fun; then our students will continue to pack two small items - a simple mask and snorkel in their holiday luggage no matter where they go.

Want to support BSAC campaigning for snorkellers and divers? The more members we have, the stronger our voice is.
Find out more about snorkel training.