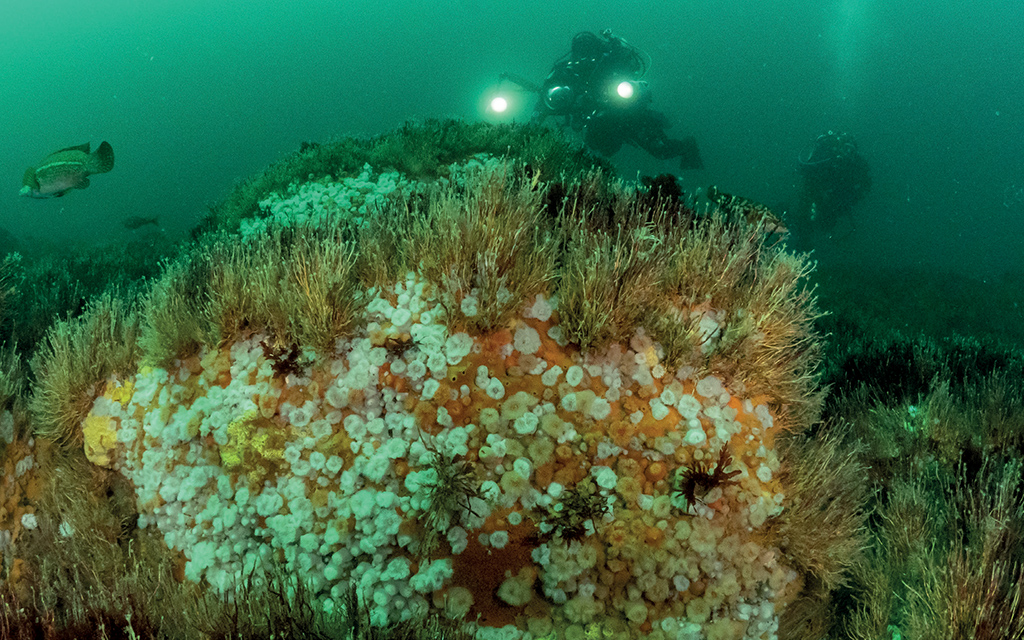 After a year of full-on diving, Yo-Han Cha has exhausted both himself and his bank account. Any regrets?
When the wind starts to bite and nights start drawing in, I realise the jig's up. Diving hasn't come to an end, but I've finally gone on my last dive trip of the year, it'll be just local day trips from now on. I can't really complain though. Possibly fuelled by past lockdowns, I've tried to fill up every available weekend and holiday this year with diving, which has left me broke and exhausted!
What hasn't helped my bank account is that despite moving down south, I seem to have dived more in Scotland than I have ever done previously, and petrol isn't cheap these days. The south coast of England also features extensively in my logbook, and my week in the Isle of Man didn't disappoint. I've loved all of it but diving has never been cheap. I've loved all my staycations this year but the lack of a campervan means that accommodation costs have been significant. And before you ask, I'm not buying a campervan any time soon!
I have no regrets. The diving's been phenomenal.
If you also throw in replacing or repairing broken scuba diving and underwater camera equipment, the costs mount up. Then, to put the cherry on a costly cake, I decided that I had enough of wringing out my socks at the end of a dive and took the plunge and ordered a new drysuit. It's not arrived yet, so I've got a few more damp dives to look forward to this year. So, when my manager asks why I'm doing so much overtime, it's to cover my scuba diving bill!
I'm also exhausted. I'm happy to admit that I find diving tiring. There are some very energetic people out there who seem to think going for a hike after a day's diving is perfectly normal thing to do. Jan Moore, it's not normal! Having a nap after a day's diving is normal. Hillwalking is not! Neither is going for a run. Try taking a nap, Andrew Boulton; a nap, not a 5k run. It seems I go diving with some people who have far too much energy!
So, a day's diving, coupled with the long drives back home, have led to me communicating with my team with grunts and tired mumbles on many a Monday morning. I'm not really a morning person, so I'm not sure if they've noticed the difference, but thank God for coffee and working from home, where I can take naps during the day without anyone noticing.
So, I'm now broke and exhausted. My car's making some funny noises after this year's mileage, which no doubt foretells future financial fun. But I have no regrets. The diving's been phenomenal. When the diving's been blown out, I'm in company of friends; a day chewing the fat in a local café or pub isn't a bad alternative. But on the most part, Mother Nature's been very co-operative and I've had some amazing diving throughout this year.
I've also had fun doing a variety of diving at a variety of sites. Whether it be dive trips where I can focus on underwater photography or a club trip where I'm taking a diver in for his first UK sea dive, it's been great. And just as important as the diving have been the opportunities to meet back up with old friends and make new ones. I've loved spending time with all of you, even when I'm napping.
Article 'Broken man' by Yo-Han Cha first published in SCUBA magazine, Issue 132 Jan/Feb 2023.