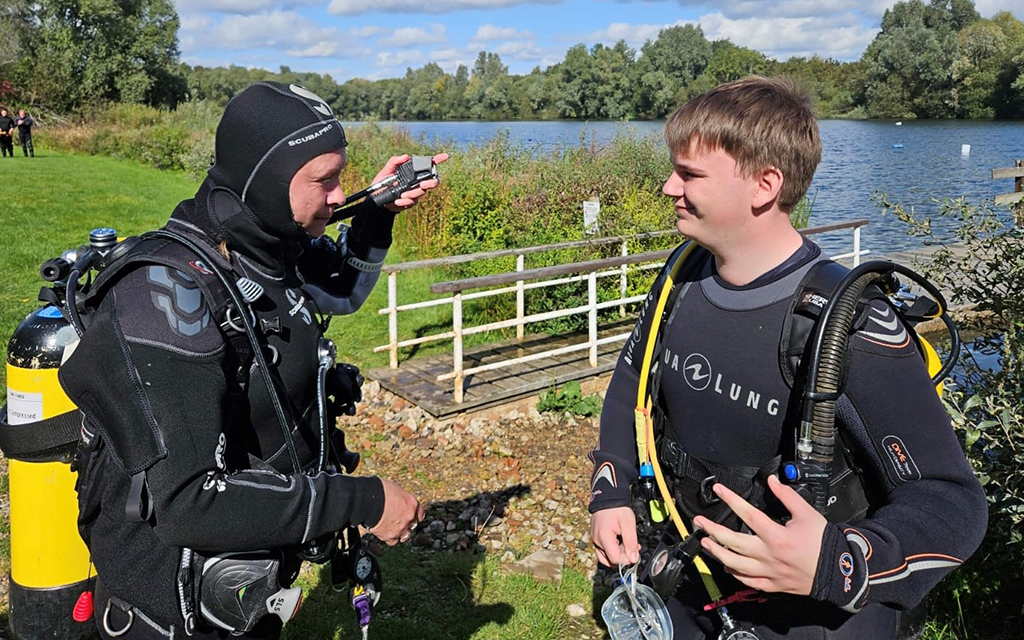 A young BSAC Ocean Diver who had a challenging start in life was inspired to become a qualified scuba diver thanks to his love of the kids TV characters 'Octonauts' and the underwater world.
Tyler Eddie, who is 14 and from Hampshire, was adopted at the age of four. His mother, Fiona explained that since a very young age, water has had a transformative effect:
As with most little people who have experienced trauma we struggled to support Tyler with his emotions, and so we often placed him in the bath when he was distressed, angry or struggling. In water he became calm and began to talk and open up.
Tyler was an inquisitive child and his family tried to find ways to engage with him. The breakthrough was the discovery of the Octonauts (Ed: animated TV characters who have undersea adventures and protect ocean creatures) and he was hooked. For Fiona, as a science teacher, Octonauts' use of real sea creatures in the storylines provided the family with a common language and a way to connect. Fiona said:
We used to spend our time walking to and from nursery going over all the episodes that we watched - he was annoyed that his Year R teacher did not know what a Siphonophore was, and questioned her ability to teach him!
This interest in the sea evolved later into watching nature programmes from Steve Backshall, The Kratt brothers, and almost anything and everything to do with water creatures and the sea.
Making a splash
Around this time Tyler's father began taking him and his brother for swimming lessons and they both found joy in this, quickly progressing through the stages. Fiona added:
When their grandparents moved to Devon and Tyler discovered bodyboarding we had to instil in him that his skin turning blue wasn't the indicator to get out… it was when mum and dad said so!
Throughout his childhood Tyler and his family spent so much time in garden centres looking at the fish and aquariums that the idea of becoming a marine biologist emerged. A visit to an aquarium in Minnesota, USA uncovered that he could study at university abroad as part of a university course. This kick-started a five-year plan to get to university and study marine biology.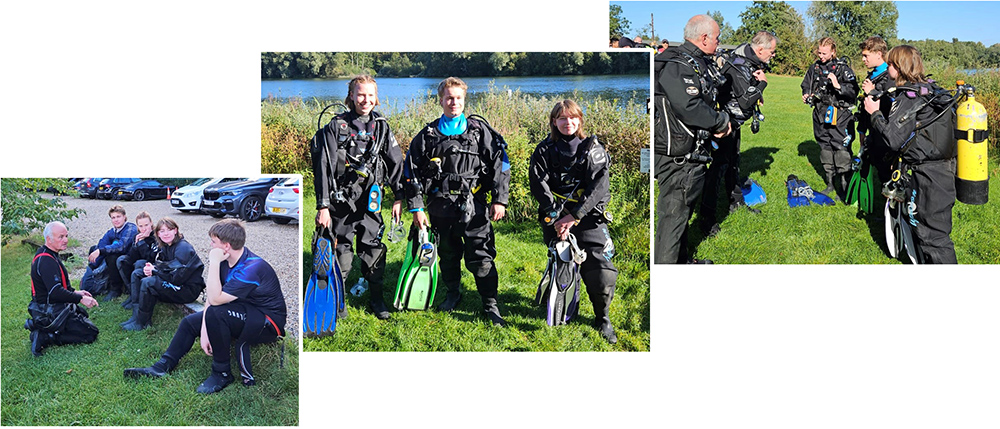 Scuba dive training
Step one for Tyler was to qualify as a scuba diver, and he experienced a Try Dive with Southsea Sub-Aqua Club. The youngster was fascinated by the science involved in scuba diving, as well as the experience of being able to swim under water without needing to surface regularly.
This was a transformative moment. Fiona said:
Both boys rarely ask for things and so when we asked Tyler what he would like for his birthday he simply said 'to learn to dive'.
Tyler started his journey and trained for his Ocean Diver qualification through BSAC Direct.
The family chose BSAC as they knew a little about the programme thanks to an uncle who dived in the armed forces and was a huge advocate of BSAC training. Fiona added:
BSAC seemed the natural place to start asking for advice and guidance. All clubs we reached out to were helpful, open and welcoming, they gave good advice and signposted us to really useful websites.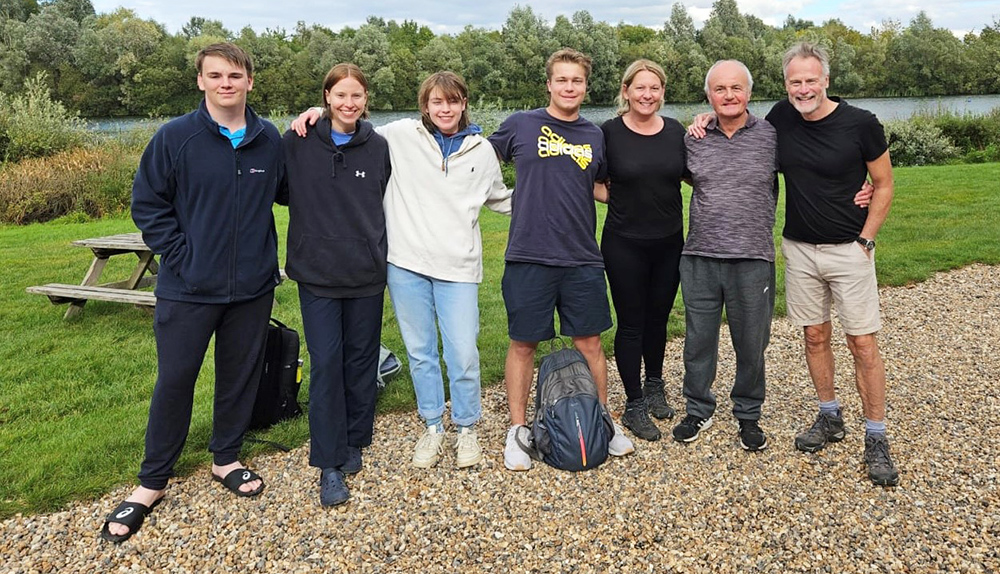 Becoming a BSAC Ocean Diver
Following his course in September 2023, Tyler is now a qualified BSAC Ocean Diver. Fiona concluded:
He is utterly delighted and overwhelmed, I'm not sure you guys are truly aware of what a gift you have given him. Tyler and his brother were adopted as pre-schoolers by my husband and I, and [learning to dive] has been the next level in his healing process. We thank you for the kindness and professionalism you have shown. He has slept and chatted since he got home, which is unheard of. Thank you and the team so very much.
Tyler said:
I really enjoyed myself, and the instructors were kind and patient. I am really looking forward to joining a club and going on more dives.
I want to join the volunteer whale and dolphin rescue charity and I have given mum a list of equipment that will probably take several birthdays and christmases to fulfill!
'Captain Barnacles would be proud'
Vicki Wong and Michael C. Murphy of MEOMI, creators of the Octonauts sent Tyler their congratulations:
We're touched and honoured to hear that a former Octonauts fan has held on to his love for the ocean and decided to pursue marine biology. Captain Barnacles would be proud! We wish Tyler many wonderful underwater adventures of his own!
I'm interested in learning to dive, how do I get started?
You can either do a Try Dive taster session with a local BSAC club or a BSAC Diver Training Centre first or get started straight away from the comfort of your own home with BSAC eLearning! If you'd like to talk through your options, call us on 0151 350 6201 (Mon-Fri, 09:00-17:00) for a chat!