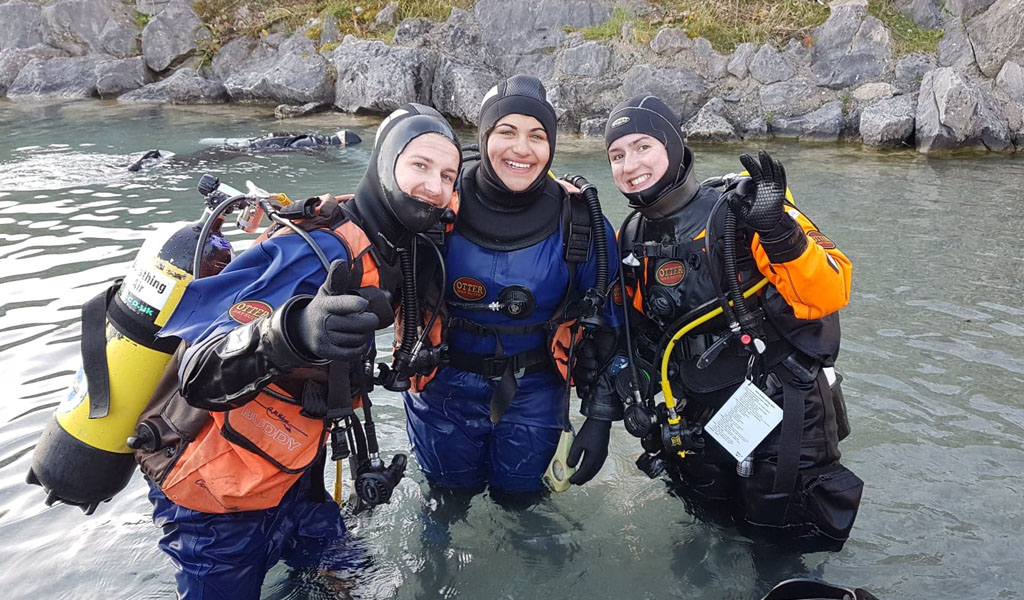 BSAC university clubs have reported a bumper freshers' fair season, with 41 student clubs making the most of support on offer from HQ to boost their new member recruitment.
Manchester, Liverpool and Loughborough Universities are just three of the student clubs who have recruited more new members as a result of the 2018 fresher fair event, compared to the previous year.

BSAC provided a range of support for uni clubs running a freshers' fair event, including promotional material, guidance and support, to help the clubs attract the new students coming onto campus.

One of the student clubs to take advantage of this support was Manchester University SAC, who now have a fully booked Ocean Diver course as a result of their freshers recruitment efforts.

MUSAC's assistant Training Officer Gergo Pinto said the freshers event proved to be a fantastic start to their academic year, which saw 30 try divers take the plunge.
It was a great opportunity and allowed us to speak to hundreds of people and tell them about Manchester University's Sub Aqua Club. It's always important to spread the word about diving opportunities for students!
Loughborough University (LSUSAC) also reported a bumper freshers, with significantly more interest in learning to dive than previous years. Club Chair Jai Mistry said more than 50 students took up a try dive after the event, leading to 35 new members for the club.
The atmosphere at the club at the moment is great, we have a big group of students all wanting to learn and develop their skills. BSAC's support has been unparalleled and they've been supporting us every step of the way.
BSAC marketing manager Debbie Powell said she was delighted by the freshers' fair success so far.
It's great to hear our uni clubs have made the most of their freshers fairs to introduce scuba to so many more people. There are already plans to build on the successes to help more uni clubs achieve their goals come Autumn 2019.

BSAC HQ would like to get feedback on all the Fresher Fair clubs on their recruitment. Please email the team and tell us how it went!

Featured image is of new members of MUSAC taking the plunge.
If you need help finding a club please email hello@bsac.com and we'll send you your three nearest scuba clubs. Or if you fancy a chat call us 0151 350 6224 (Mon - Fri, 9 - 5:30).