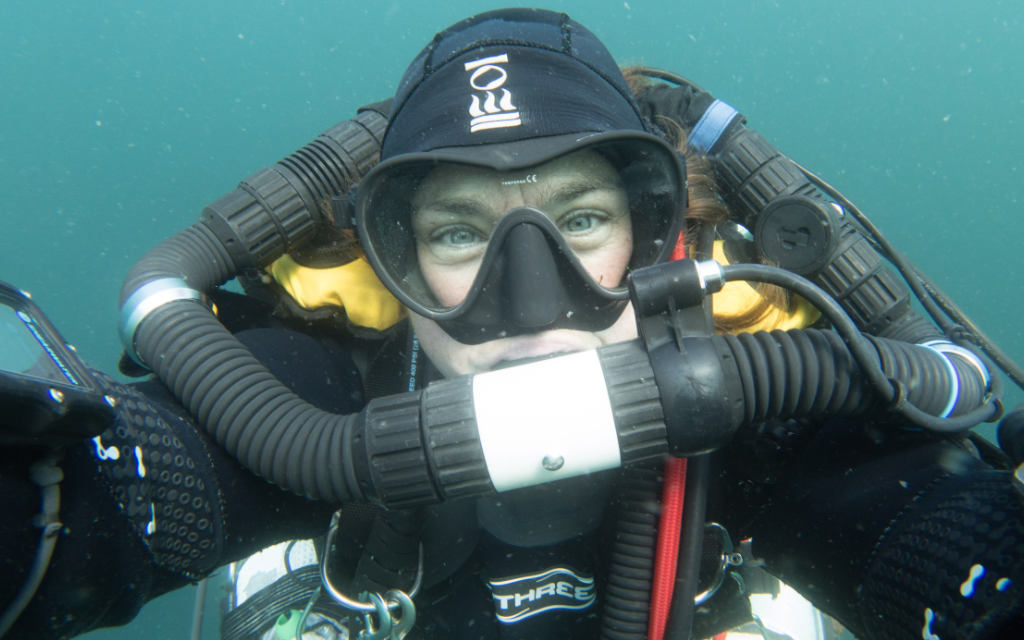 Technical diver Fran Hockley has become only the second woman to qualify as a Closed-Circuit Rebreather (CCR) Instructor Trainer with BSAC.
Thirty-four-year-old Fran, from Plymouth, joined the CCR Instructor Trainer ranks after completing her training at Vobster quarry in November.
Not only is she one of just two women to qualify – the other is former BSAC Chair Clare Peddie – Fran is also currently the youngest member on the CCR Instructor Trainer team.
Fran, a BSAC National Instructor, learned to dive with Cardiff University Sub Aqua Club. She works as a senior instructor with BSAC military centre, the Joint Service Sub Aqua Diving Centre (JSSADC) and as a technical instructor with Sandford and Down Dive Centre.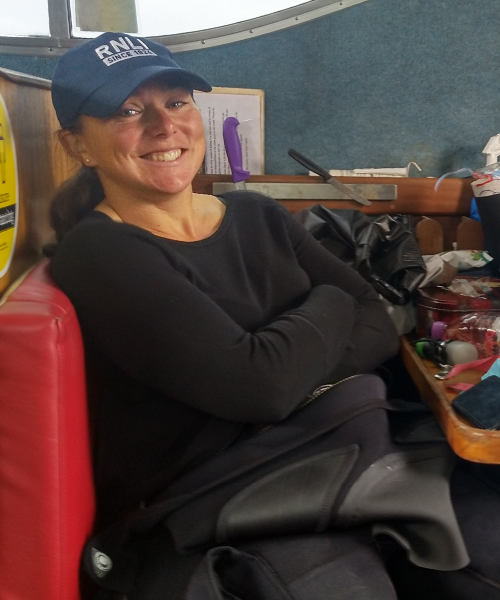 She is also a volunteer instructor for Help for Heroes Dive Club and a member of Plymouth Sound BSAC.
One of just 20 BSAC CCR Instructor Trainers in the UK, Fran - who has been a BSAC member since 2009 – now hopes she can inspire more female technical divers to join the team.
Fran said that becoming a CCR Instructor or Instructor Trainer was an exciting challenge.
"It takes time, commitment, and meticulous planning and preparation. But these are all qualities of a technical diver and instructor, so the foundations are already in place. It also makes you a better CCR diver in general, and you will be well mentored, with support from the Technical Chief Examiner and BSAC HQ. I'd encourage anyone who is thinking of taking the route to CCR Instructor or Instructor Trainer to go for it.
With her new CCR Instructor Trainer status, Fran is now looking forward to putting her qualification into action.
My next goal is to qualify as a MOD2 and MOD3 instructor. I am also looking to teach on future Technical Instructor events in 2022, as well as coach and mentor any new or assistant CCR instructors through their courses.
Fran dived the Cunard-owned British ocean liner Lusitania off the coast of County Cork, this summer. The sinking of which - by a German U-boat on May 7, 1915 - contributed indirectly to the entry of the United States into World War I. Watch a video of the dive below:
BSAC's Head of Diving and Training, Dom Robinson, congratulated Fran on her achievement:
Fran is a highly accomplished technical diver who has also made a major contribution to the new BSAC MOD 1 AP Vision CCR Diver course. It is fantastic news that she will now be passing on her experience and knowledge to the next generation of BSAC CCR instructors.
For more information on becoming a BSAC CCR Instructor or Instructor Trainer, go to bsac.com/technical or contact the Technical Group Lead, Sophie Heptonstall at tech.lead@bsac.com.