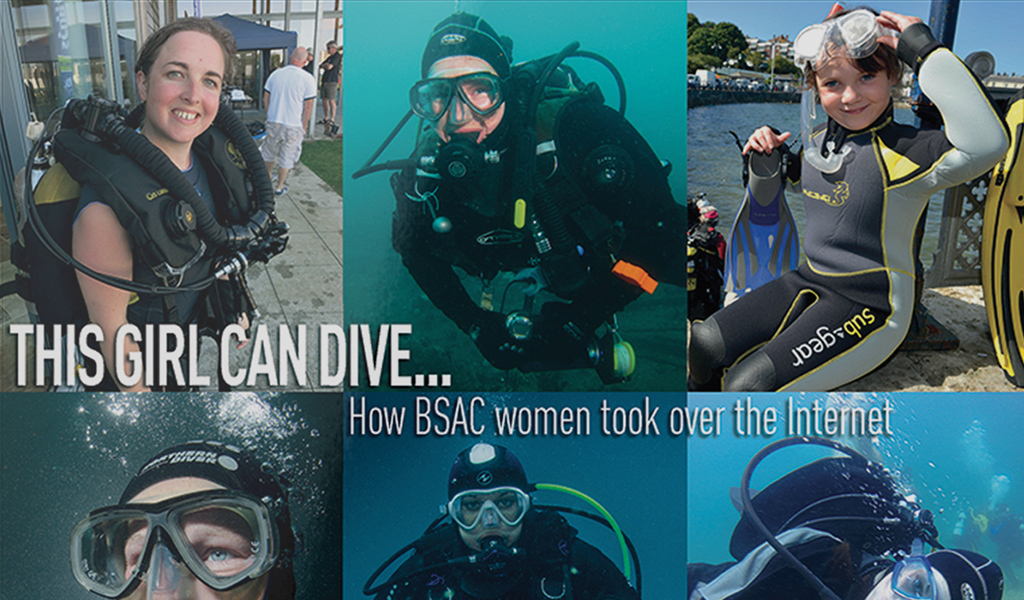 With International Women's Day looming, Kirsty Andrews considers the role of female divers in today's BSAC.
March 8 is International Women's Day. Being a woman, a diver, and a columnist in SCUBA magazine, I thought that I would mark the event in my monthly musings. I gather that the wider aims of this day are to celebrate the achievements of women in various spheres, as well as working towards greater gender parity. I was initially unsure how this would translate to the diving world, but here are my thoughts.
So, first things first, hats off to the many women divers around whose efforts and achievements I've admired over the years. Too many to list and I'm sure you can think of several in your own club. There are certainly Lottie Haas or Sylvia Earle-like trailblazers around and for more examples, I'd encourage you to check out the Women Divers Hall of Fame: what an impressive bunch of diving achievers. Closer to home, the National Diving Committee and BSAC Council, as well as countless local clubs, have felt the impact of many female contributions over the years - you know who you are ladies, and I doff my cap to you.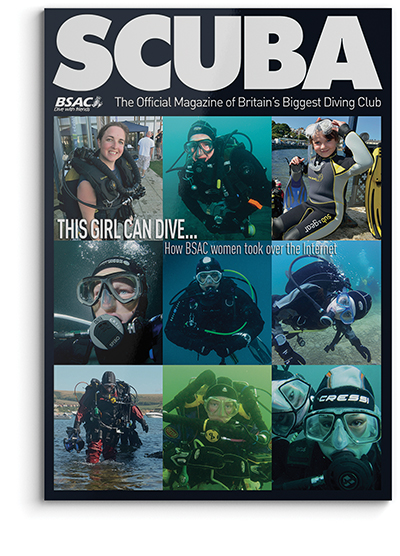 When it comes to the need for gender parity, I tend to think diving is a pretty welcoming sport and by no means the worst offender for inequality. To date, 27% of BSAC member are female; that doesn't, of course, reflect the population, but it's a growing group. I do think we could do better with this, as in my mind, a diverse club is a happy club. BSAC HQ has recognised this and I see there are some tips on our website for how to recruit and retain a healthy membership including women members in particular. When joining a new club or taking up an activity, it's encouraging to see relatable role models around - so get out there and get recruiting, all you female readers!
There are definitely some pros and cons of being a woman in a diver's world. I'd like to keep things factual rather than resort to lazy stereotypes. In the pink corner (as it were), one undoubted natural advantage we women have is our delightfully feminine small lungs, often leading to enviable gas consumption. It's not an advantage in every sport but under the waves, it is. We will regularly return from a dive with considerably more gas than our manly buddies. We don't tend to brag about it, but it's pretty handy.
The most pressing potential negative factor that comes to mind is that our 'plumbing arrangements' are distinctly less convenient than men's for relieving ourselves in a dive boat/drysuit scenario. I am informed that there are options available on the market to address this but as yet I haven't felt the need (or been brave enough maybe) to try them. We still have the option of judicious use of the trusty dive bucket on the boat. I'm minded that in this as well as dealing with a post-dive faceful of snot, for example, a certain element of rufty-tuftiness and matter-of-factness is useful in a diver. Yet these qualities are not the exclusive prevail of the males of our species: it's just human nature that some people are happy to pee in a bucket while five friends turn their backs, and some are not.
Already a diver?
If you are a qualified scuba diver from PADI, SSI, SDI, SAA, or any other scuba diving training agency, you can join BSAC today and make use of a whole host of benefits available to our members. You can join BSAC directly or join your local club.

If you need a hand, send your postcode to hello@bsac.com and we'll help you find the right scuba club for you. Or if you fancy a chat call us 0151 350 6226 (Mon - Fri, 09:00 - 17:30).
This column was originally published in SCUBA magazine, Issue 100 March 2020. For more membership benefits, visit bsac.com/benefits.
Image credit: SCUBA
Images in this online version may have been substituted from the original images in SCUBA magazine due to usage rights.