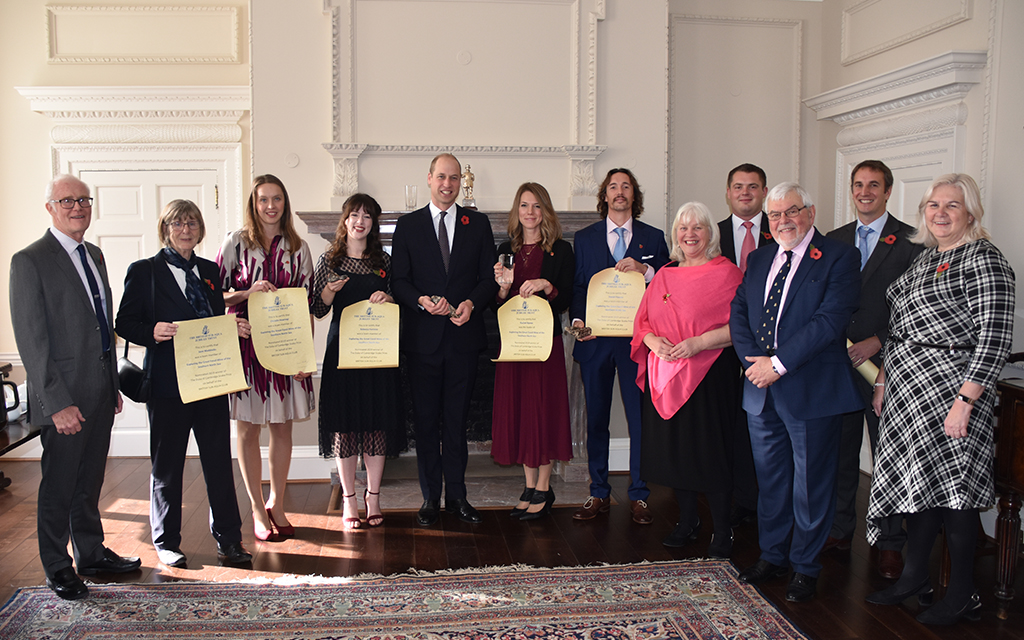 At a presentation at Kensington Palace yesterday, the Duke of Cambridge Scuba Prize 2019 winners were presented with their awards by BSAC President, HRH Duke of Cambridge.
The Duke of Cambridge Scuba Prize is awarded annually to the BSAC member or group of members for outstanding achievements in research in scuba diving.
We are very proud to say that the President of BSAC, HRH Duke of Cambridge, presents the award annually to the winning project team.
2019 Duke of Cambridge Scuba Prize Winners
The winning project of The Duke of Cambridge Scuba Prize 2019 is Exploring the Great Fossil Mine of the southern North Sea.
Congratulations to the project team leader Dr Rachel Bynoe and team members Jane Maddocks, Prof Fraser Sturt, Daniel Pascoe, Guy Trees, Rebecca Ferriera and Christin Mason. Rachel and the team were presented their award by HRH Duke of Cambridge at Kensington Palace yesterday.
The award winners were accompanied by Maria Harwood (BSAC Chair), Mary Tetley (BSAC Chief Executive), Gavin Anthony (Trustee British Sub Aqua Jubilee Trust) and Tony Marshall (BSAC Vice President).
Simon Rogerson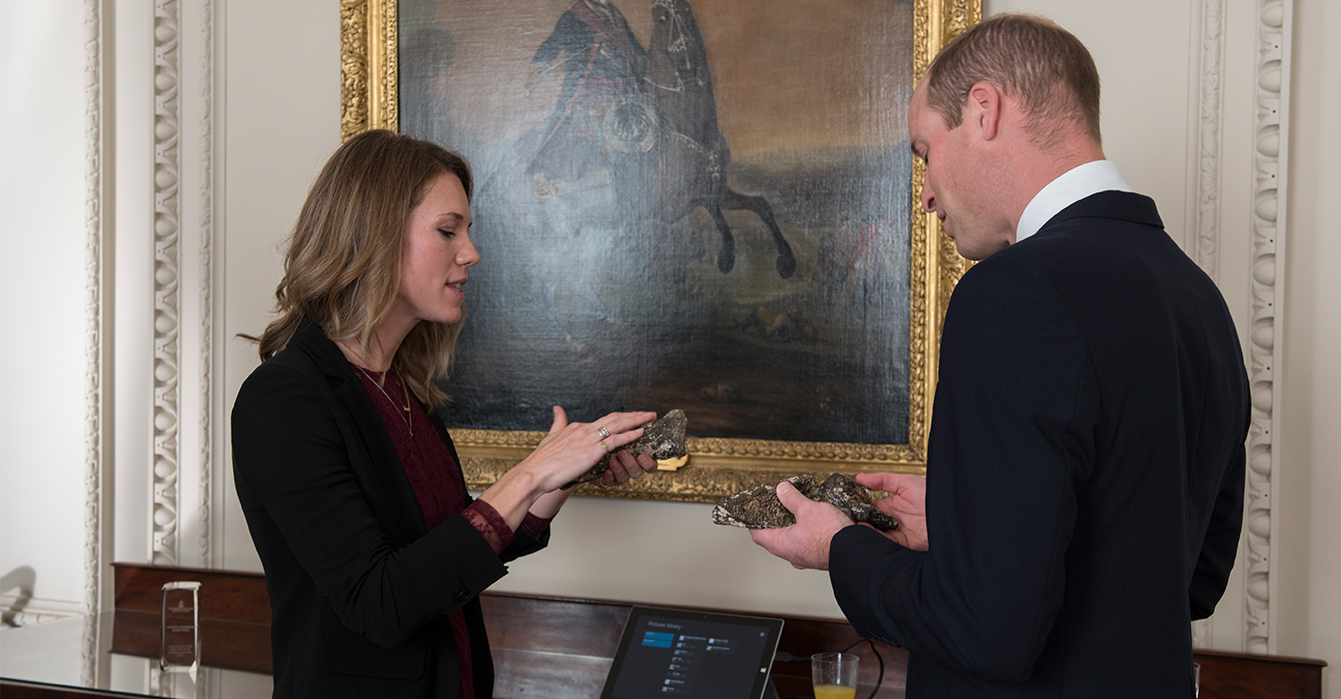 Dr Rachel Bynoe and HRH Duke of Cambridge examining some of the fossils discovered during the project
For over a hundred years the fossilised remains of mammoths, rhinos and other Pleistocene fauna have been found along the coast of Norfolk and dredged from the seabed in the vicinity.
Summary of the winning Great Fossil Mine project
Over the course of two weeks, this project archaeologically explored the key areas of the seabed immediately offshore Happisburgh, Norfolk, to determine the existence of archaeological deposits underwater relating to deposits found onshore along the coast of Norfolk.
These deposits were explored, surveyed and sampled for palaeoenvironmental information, allowing crucial information about these internationally important deposits to be gleaned and developing our methods for working with deposits of such antiquity underwater.
In total, 129 dives were undertaken by 12 divers totalling 4,533 minutes underwater. Divers were from a range of BSAC clubs including Solent Archaeological Divers Sub-Aqua Club (SADSAC), Gosport Sub- Aqua Club and Solent University Sub-Aqua Club (SUCS). These divers combined both professional archaeologists, students of maritime archaeology and keen amateurs.
Not yet a BSAC member? Let us help you find your local BSAC club
Send your postcode to hello@bsac.com and we'll help you find the right scuba club for you. Or if you fancy a chat call us 0151 350 6226 (Mon - Fri, 9 - 5:30).