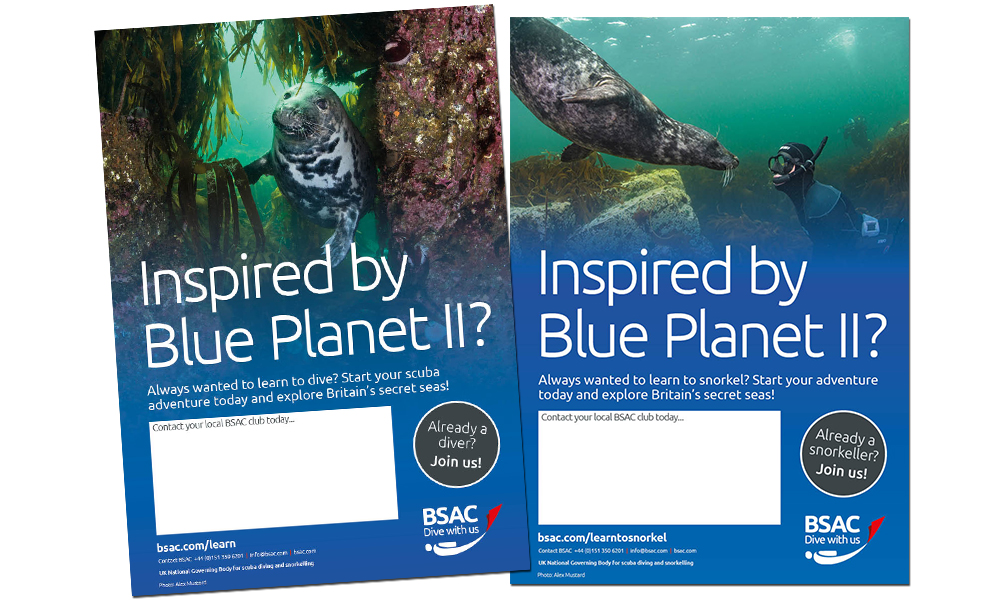 Wow! Blue Planet II is simply amazing and inspiring isn't it.
With this in mind, we thought you might like some Blue Planet posters to help advertise your clubs and inspire new members to join and learn with you.
Download inspired by Blue Planet II 'learn to dive' and 'learn to snorkel' posters
Print them out, pop your clubs contact details on them and put them up in places like your pool, local schools, your workplace, community centres, local youth clubs...
These posters will soon be available to order from the
marketing hub
too.