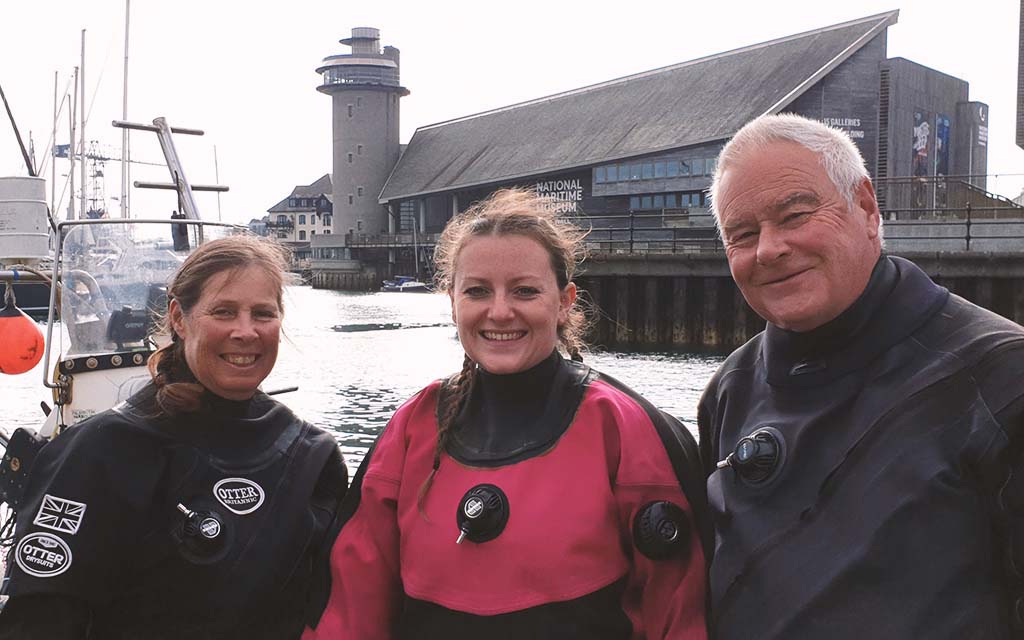 Yo-Han Cha weighs up the rhythms and routines of a typical UK dive trip – does anything here sound familiar?
I do love a dive trip, whether it be a weekend away or longer. It's when I get to spend quality time with my dive club, forging friendships and becoming part of the dive club family. If I'm able to lift-share for the car journey, that's when the trip starts. There's nothing quite like a three-hour drive to get to know each other better; I'll definitely find out how patient my passenger is by how long they're willing to suffer my questionable music tastes.
When we arrive, we'll meet up with everyone else on the trip. There's usually an air of excitement and anticipation for the diving that's to come. There's usually someone who's had a tortuous journey there, especially if the journey involved the M6, but life's troubles ebb away as we get set up for diving.
On the boat itself, there's usually someone with an issue (lately in Eyemouth that was me with a split wrist seal) but there's usually someone at hand to help them (Iain Dixon on hand to loan me his spare drysuit – what a legend). There's usually a bit of banter, like when a certain nefarious Greg Wood re-attached me to the boat (via the cylinder holder) after I finished kitting-up. As I had unattached myself before getting into my BC, it took me a couple of attempts to stand up before I detected the stitch-up! There's nothing quite like going diving to see each other 'warts and all.'
If I'm not still tied onto the boat, my buddy and I will then go for a dive. When I first started diving in the UK, I was buddied with a more experienced diver who tried to make sure I was okay. I was rather excitable when I first started diving and wanted to see everything at once, but they were all very patient with me and taught me, among other things, that the slower you go, the more you see. These days, I usually find myself buddied with a less experienced diver, who normally aren't as taxing as I was!
I find that the diving itself takes up a surprisingly small percentage of the trip. It'll normally be two 45 minute-ish dives per day, after which the dive manager breathes a sigh of relief that the same number of divers that went down have come back up. We'll then usually have dinner together, whether it be in a pub, restaurant or self-catered, further solidifying our friendships built during the day. If I'm sharing a room, I'll usually put that friendship to the test with my alleged snoring. It's been described from anywhere between 'cute' and 'like having a cow in the room.'
And then, normally far too soon for my liking, it's all over and it's time to go back home, where kit has to be washed down, cylinders refilled and, occasionally, wrist seals replaced. Then I'm ready to go again for the next dive trip.
So if you're new to a club, the best way to get to know everyone is to sign up for a dive trip and go diving with them. And if you're sharing a room with me, bring earplugs!
This article was originally published in SCUBA magazine, Issue 119, October 2021. For more membership benefits, visit bsac.com/benefits.
Images in this online version may have been substituted from the original images in SCUBA magazine due to usage rights.