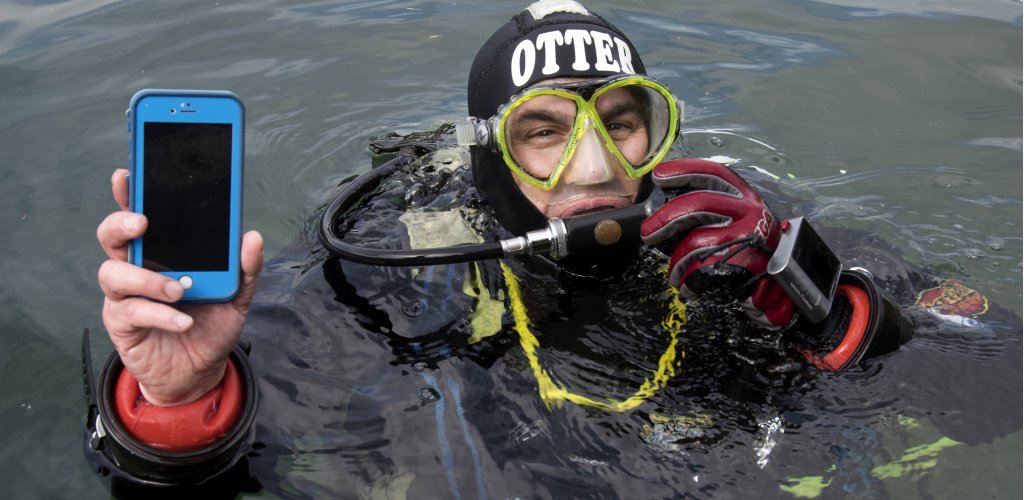 In the event of a diving incident, who do you call?
In the event of a diving incident, you may need to contact someone for advice and/or assistance. However, BSAC's annual Diving Incident Report demonstrates some of the significantly varied range and type of incidents, not all of which would institute the need to an emergency call. As a result, there is not a single point of contact that would be appropriate in every instance of a diving incident nor a single course of action.
What this means is that Dive Managers, boat coxswains or individual divers may need to use a degree of common sense and consider the appropriate point of contact in any given situation. Depending on the seriousness of the incident you might also need a variety of resources. It can be best to contact someone who might manage an appropriate level of coordination.
An increasingly common problem for the emergency services, and one shared by those who need to contact them, is the reliance on mobile phones. Due to the nature of places we choose to dive they are frequently remote and not supported by reliable mobile phone signals.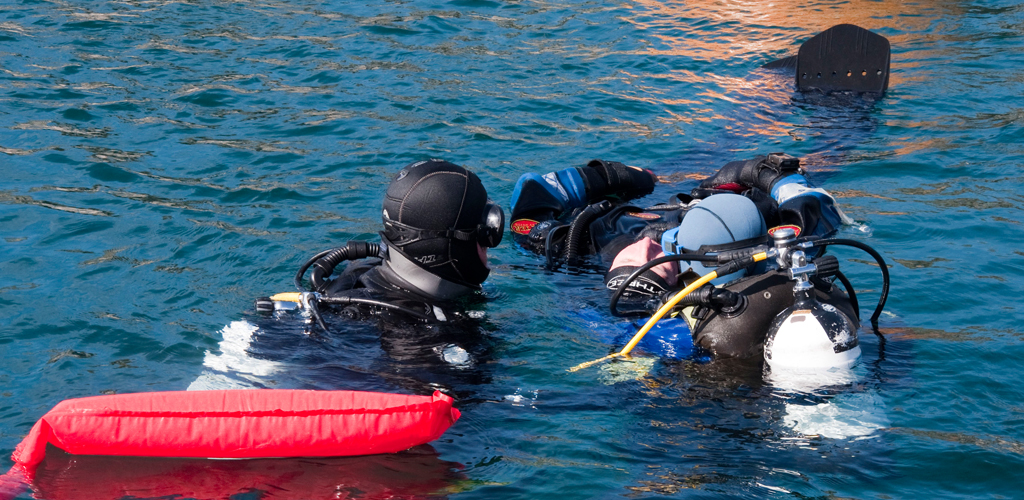 Coastguard
At sea and on the coast, the logical contact point for any emergency is the Coastguard and so an early call should be made using a VHF or DSC radio. The Coastguard can then coordinate any necessary advice and/or response. This can include patching through the call to medical advice.
The Coastguard can task a relevant emergency response to ensure that the best assets are tasked to respond. This could include;
helicopter
lifeboat
arranging an ambulance to meet a vessel at a harbour in the case of DCI
a wider alerting of other traffic to look for missing divers
respond to a disabled boat
Even on shore at the coast, it may be preferable to contact the Coastguard to advise and coordinate rescue assistance.
Diver Helplines
In the case of any suspected DCI incident (any abnormal condition after diving) or the potential for DCI (missed stops, rapid ascent etc.) then advice can be available from the two diver helplines:
BHA Diver Helpline – 07831 151 523 (England, N. Ireland or Wales)
Aberdeen Royal Infirmary – 0345 408 6008 (Scotland)
These numbers provide access to medical staff trained in diving related injuries. They are best placed to advise on first aid treatment and the best means of onwards transport to an available recompression facility, if necessary.
Note: contacting a chamber direct has in the past led to divers driving past an alternative chamber, consequently delaying treatment.
Emergency numbers
For non-diving emergencies on land, it may remain appropriate to use the normal emergency numbers 999 and 112 (or 111 for medical non-emergency) and ask for the relevant service (which includes the Coastguard). However, depending on the location asking for an ambulance may not always be the best option, especially in remote areas.
Not all regions are covered by air ambulance, and areas like the Lake District may still be covered by the Coastguard or mountain rescue.
Considering who to call for your chosen dive should form part of your risk assessment and dive plan.
Think SAFE – Dive SAFE
Jim Watson
BSAC Safety and Development manager