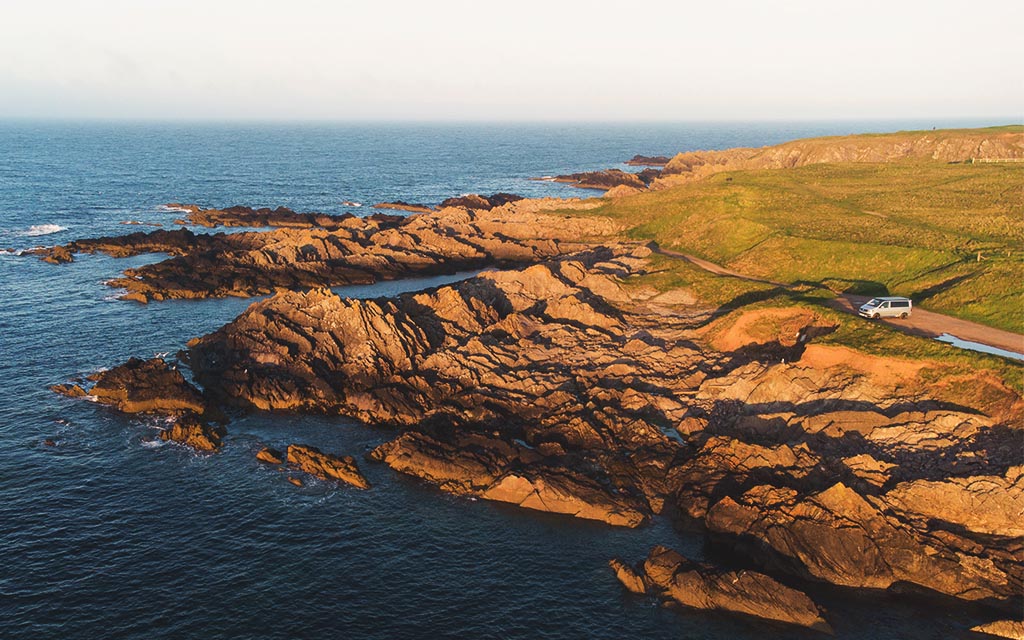 Kirsty Andrews joins the ranks of campervan owners, and embarks on a tour of remote UK dive sites.
In the past year I joined quite a crowd of other people, as it turned out, who'd had the same great idea: to hop on the campervan bandwagon. A bit of a 2021 move, you might say: the year everyone holidayed at home. For me though this was a decision a long time coming; I had long admired the wheels of various dive buddies, from gnarly old rust buckets to lovingly bespoke self-built projects to the latest in off-the-shelf, all mod cons stylish travel. Suffice to say, my own choice lies somewhere in the middle of these. As someone who spends an inordinate amount of time pinging from one bit of UK coastline to another, it seemed to make sense.
What is the perfect diving vehicle? Vans certainly have their loyal supporters, but they're not without drawbacks: previously I'd flung kit in my roomy estate car boot in a carefree manner, but now there's a meticulous jenga-like process to fit everything in, a new-found consideration of weight limits; the constant battle to keep salt water at bay is never more real. The fuel consumption is a little eye-watering, and with that comes a degree of guilt: would that I could find an electric or hybrid vehicle that meets my needs so simply, but for now that is not an option. Another important attribute in a dive vehicle in my view is the ability to kit up from the boot comfortably or at least without causing lower back injury. Offering some form of shelter, should the weather forecast start throwing spanners, is beneficial.
I do think back with fondness at student trips earlier in my diving journey, when we would all pile in the back of impracticably tiny motors, wedged shoulder to shoulder, and someone would draw the short straw in taking charge of the ramshackle kit van. Is this the perfect efficient diving driving solution? Kit lists only seem to expand in my experience, and where once a single-cylinder sufficed, now there are two, and a spare drysuit (just in case), undersuit (ditto), tools and assorted spare hoses (I'm very prepared these days) and, horror of horrors, large amounts of underwater photography equipment. Now it seems I have no problem filling an entire vehicle by myself. Although it's not as fun: I can squeeze in a buddy (just) as long as they don't insist on taking quite as many spares as me.
What my new ride does allow is the absolute dream of parking up by the side of a Loch and waking to gambolling otters and breakfasting seabirds as I make my morning coffee and contemplate strolling into the water below. After the dive I can escape the inevitable deluge and plan the next stop on my tour of UK waters. Several months in, I've already had some fantastic such moments but the opportunities for new adventure keep piling in. Next stop... perhaps a portable compressor, and then there will be no stopping me.
The BSAC network is working together to keep people connected to the sport. With online training, special interest webinars, competitions, support to clubs and the trade, and much more...we'd love you to join us.
This article was originally published in SCUBA magazine, Issue 122, January 2022. For more membership benefits, visit bsac.com/benefits.
Images in this online version may have been substituted from the original images in SCUBA magazine due to usage rights.