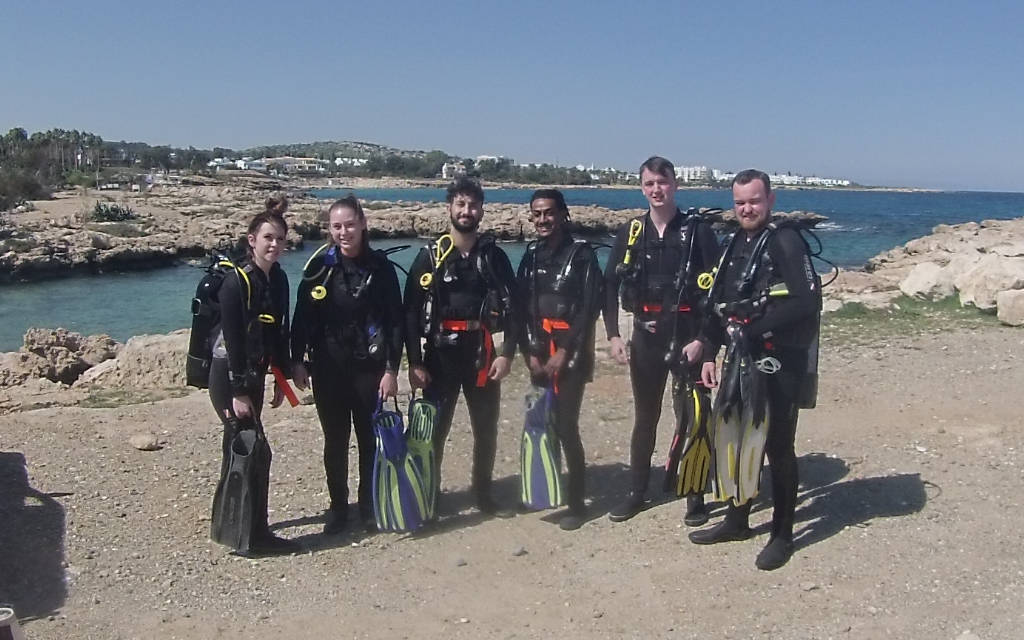 BSAC Centre Dive Stop Cyprus is offering BSAC clubs the chance for their trainees to complete their Ocean Diver qualification overseas with a new Ocean Diver referral package.
Dive Stop Cyprus's Ocean Diver referral package is a flexible and fun way for clubs to qualify their trainees during the cold winter months.
The referral package is billed as 'the perfect way to get ready for the UK dive season - without having to dive in a single quarry!'. BSAC clubs can send their trainees directly to Dive Stop Cyprus to be trained by the centre's instructors, or BSAC club instructors can complete the training using the centre's facilities.
Based in the resort of Pernera on the Southeastern coastline of Cyprus, Dive Stop is owned by BSAC Instructor Will Stratford, who previously ran Vivian Dive Quarry in North Wales. Will opened his new Cyprus dive centre in 2018 and now offers training and diving all year round.
Dive Stop Cyprus's local dive sites include Green Bay, which features an underwater sculpture park, and Cyprus's first artificial reef, the Liberty & Cross wreck. Other training dives are located at various sites offering the trainee divers an excellent opportunity to build their skills throughout the course.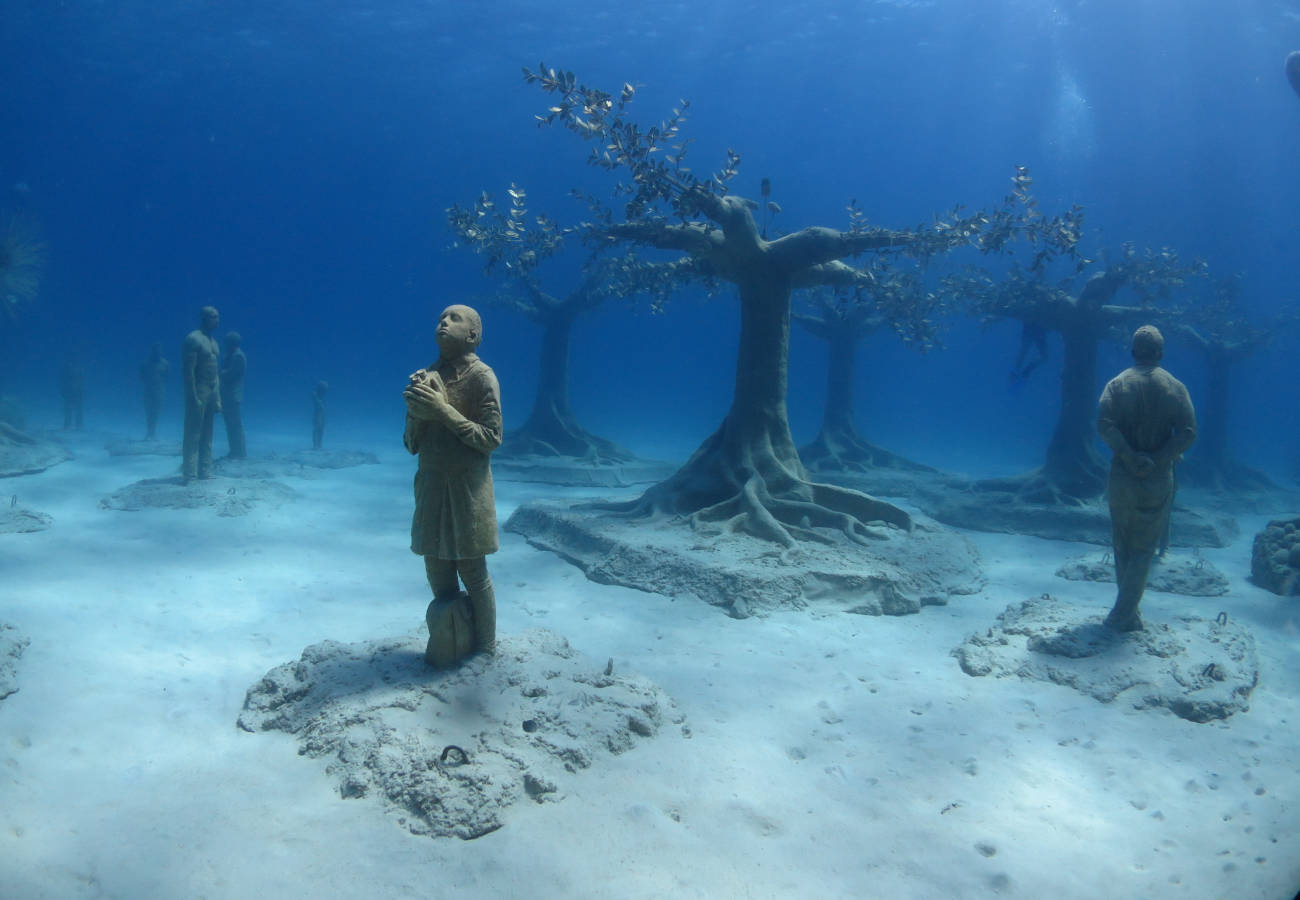 Diving in Cyprus offers spectacular visibility, 330 days of sunshine per year, and fascinating underwater sites to explore.
Upon completion of the mandatory training dives, newly qualified Ocean Divers will have an option to complete four additional fun dives to expand on their new skills by diving in environments such as wreck and boat dives.
Cyprus has on average 330 days of sunshine per year, coupled with ideal water temperatures, exceptional visibility, and direct flights year-round, making it an excellent diving destination for both trainees and qualified divers.
More on the packages for members and clubs
Clubs using Dive Stop Instructors:
€25 per dive, 4-6 students
€20 per dive, 6-10 students
Clubs using club instructors:
€20 per dive, 4-6 students
€15 per dive, 6-10 students
Student equipment hire €15 per a day for certification dives.
Once students have completed their training dives they can then opt for a four-dive post-qualification package where the club instructors can also enjoy some pleasure dives. These dives will allow the students to build experience in a variety of environments, including boat & wreck diving.
The cost of the four-dive package is:
4-6 divers €140 per student
6-10 divers €110 per student
This price includes equipment hire. Boat fees charged at €15 per a dive.
The club instructors will pay just €15 per a dive including tank & weight hire, plus boat fees when applicable. If the club instructors are completing the training dives with the students they will be charged €5 per a dive for tank & weight hire.
Divers can also complete Skill Development Courses abroad
Dive Stop Cyprus is also offering Wreck Appreciation and Wreck Diver Skill Development Course (SDCs) as well. These are a great way to prepare divers and enhance their skills abroad in order to make the most out UK wreck diving. The wreck SDC'S being offered are tailor made to the requirements, capability and qualification level of the divers requiring training.
For more information on Dive Stop Cyprus's Ocean Diver referral package…
Email dive@divestopcyprus.com or go to www.divestopcyprus.com
Looking to complete your training overseas?
BSAC has several overseas centres that can facilitate referral training for BSAC Ocean Diver and other BSAC diving grades.
For more information and to find an overseas BSAC club, click here.