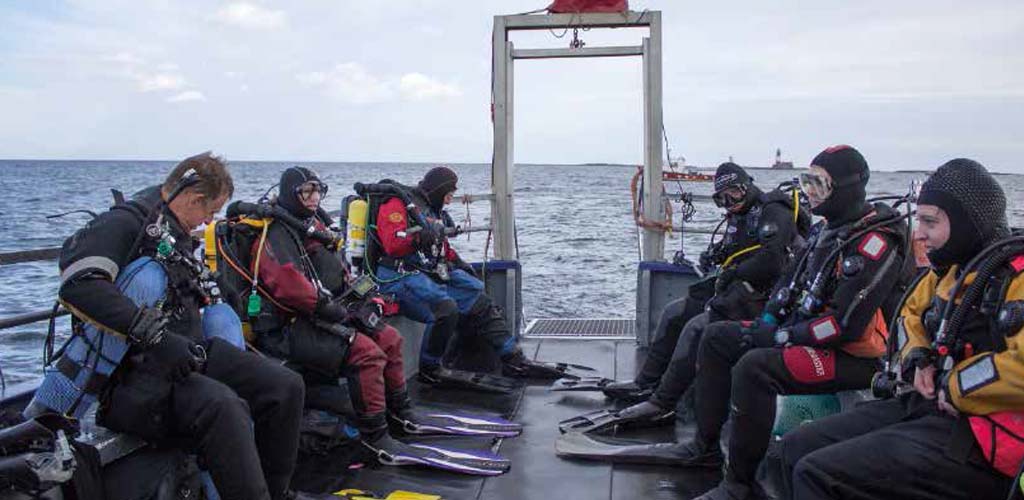 The city of St Albans is renowned for its pubs, but this club offers a unique attraction of bracing fresh water, having renovated its (unheated) outdoor swimming pool. Interview by Kristina Pedder.
The busy city of St Albans, 25 miles north of London, is around 50 miles from the nearest salty water – and that's Southend on the east coast of England – but nevertheless it hosts a longstanding BSAC branch.

St Albans Sub-Aqua Club, which will be 50 years old in 2018, has recently found several new sources of income from its rather grand old premises, all helping to breathe fresh life into the old club.

What is the club's mission?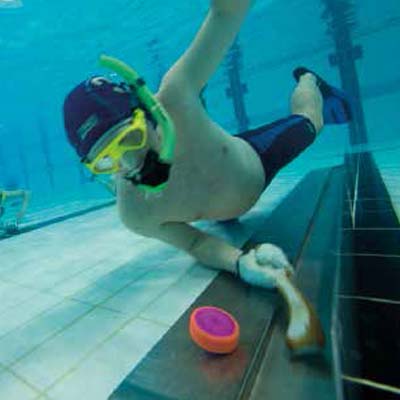 To supply the best dive and snorkel training in the area, to BSAC standards, and to increase the awareness of diving as a hobby. Interest in underwater hockey has increased dramatically in the past few years and we have a very active junior snorkel and underwater hockey section, with two pool sessions a week.

Recently, two of our under-18s just missed being selected for the under-19s GB squad to go to Hobart for the underwater hockey world championships.

When was the club formed?
In 1968, so we will be 50 in 2018. In that time the diving ethos, countrywide, has changed. Our long-standing members remember a past when the club was open three nights a week, and people joined for the long term.

Now we are only open one night a week, people come to learn to dive and often don't stay to dive with the club. We want to change that. So, retention of new members is our focus today. We have adequate finances for our day-to-day costs, thanks to good use of our resources.

What resources does the club have?
We are very fortunate to have our own clubhouse with a well fitted-out lecture room and bar – very useful for the club social events that happen regularly throughout the year. There's a compressor with a nitrox blending facility on site.

Club kit is available for all trainees, giving them time to think about purchasing their own; we have a large selection of cylinders, regulators and BCs for trainingpurposes. We have a 6m RIB, which we keep in Portland – a fantastic area for diving for all levels.

Where do you do your pool training?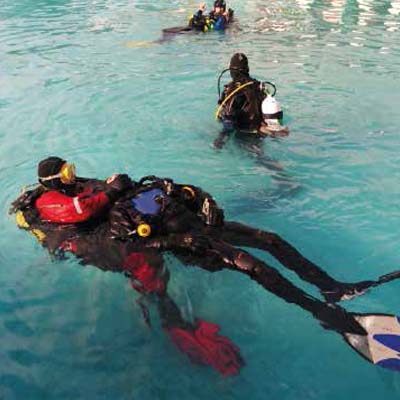 We have a weekly dive training session on Wednesday evenings at the recently refurbished Westminster Lodge indoor swimming pool in St Albans, we have twice weekly snorkelling sessions, and at the clubhouse there is a 31m x 18m outdoor pool.

You have your own swimming pool?
Yes, we are based at Cottonmill swimming pool, an old lido built around 1908. We lease the premises from the local council on a repairing lease, so we are responsible for its maintenance and upkeep.

That must be quite a responsibility for the committee?
It's not easy and takes a lot of both time and money to look after it all. As far as the premises goes, we applied for, and got, a Sport England grant of £50,000 to carry out refurbishment about five years ago, and spent it all.

When the pool was ready to reopen, a member's wife who has a large (10,000) following on social media posted that she was looking forward to the pool reopening and she immediately got 800 inquires asking to swim there. She had the idea of setting up a swimming membership, which we went on to do, and which has helped enormously with the financial burden.

So you have divers, snorkellers and swimmers. How many members do the different sections have?
At present we have around 60 diving members, 60 snorkellers (mostly younger members), 150 swimming memberships, of which some are family memberships so there is a large number of young swimmers, five honorary members and 15 social members.

What are your membership fees?
Divers pay £140 a year (£70 students, juniors); snorkellers £96 (£48 juniors, students); swimmers £60, (£5 children, family £100).

How else do you raise funds?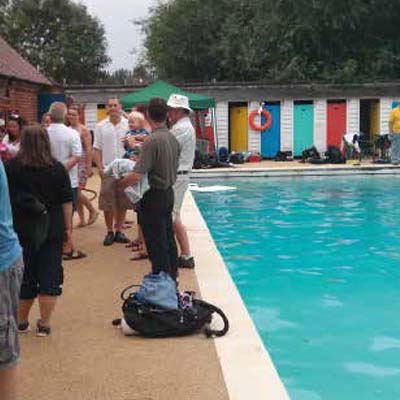 One of our best fundraisers in the past was our annual 'It's a Knockout' competition in the outdoor pool. Now the swimming members bring in useful income and we host events at the clubhouse.

Recently the pool was used as a film location in a Rob Bryden film. It was amusing as they brought in a horse-box-sized trailer containing a pool heater and pump system to heat up all 150,000 gallons of water for the actors. The film revenue will be used to refurbish the outdoor changing cubicles surrounding the poolside, an iconic part of the old lido.

How do you manage with so many swimming members?
It was a big decision to admit swimming members. The committee was well aware of the potential difficulties, and we amended our club constitution accordingly so that the swimmers can never outvote the divers; after all, diving is what we are about. But it all works really well, the swimmers help with the pool chemicals and cleaning.

Since we've had swimming members we've raised enough money to line the pool, which we used to only be able to use in the summer as it drained itself over long periods through various leaks. Now we can use it all year round and we want to encourage triathletes and open-water swimmers to join us. The pool is unheated, you see.

How do you keep in touch with members?
We used to have a paper magazine called Crud. Now we have CyberCrud, an email newsletter that we try to get out around once a week, with all our news. We also use Facebook and Twitter.

OK, so what about the diving… what is the breakdown of your diving members?
At present we have 10 trainees and as for our qualified divers, we have: 10 Ocean Divers, 13 Sports Divers, 12 Dive Leaders, 11 Advanced Divers, and four First Class Divers.

What instructors do you have in the club?
We have a good base of enthusiastic instructors: five Assistant Diving Instructors; six Open Water Instructors; four Advanced Instructors, and three Snorkelling Instructors.

What training do you do?

The snorkelling section trains all newcomers according to the BSAC snorkel training programme, before they can take up underwater hockey. We can have 30-40 people turn up for a snorkelling session. We also provide snorkel training for disadvantaged youngsters and we visit schools to promote underwater hockey. We also take on about two special groups a year for local organisations. At the moment we have a group of hard of hearing children, some with learning difficulties, who are training.

For diving, we try to run two to three Ocean Diver courses a year, which then feed into Sports Diver training. We can provide most of the BSAC Skill Development Courses in the club or we send members out into our region (Eastern region). Boat Handling, Oxygen Administration and First Aid for Divers are popular with members. As the club provides free nitrox to club members, we also run Gas Blending courses so more members can blend their own gas.

What diving do you do?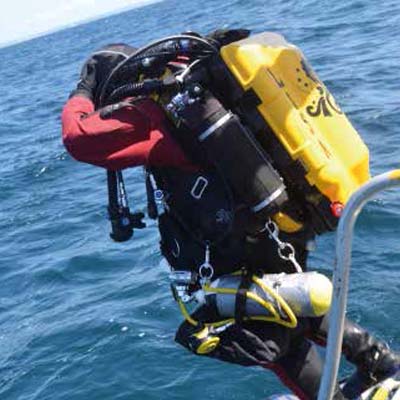 The club does a wide variety of diving according to members' interests. There is a group keen on using the club RIB and go out regularly over the summer. We have another group who prefer to dive on charter boats, mainly the rebreather divers and technical divers: not all the diving is deep but this type of diving is not suited to the club RIB. And we have a group of avid photographers. Members log 750-800 dives a year.

What sort of sites does the club dive?
A whole range of dive sites: inland for open-water training and practising skills as the club is based so far from the sea. Coastal sites, wrecks and reefs for pleasure, and some training is carried out at the nearer shore diving sites. The club RIB is based at Portland; it goes out at least 10 weekends over the summer. We took it to Falmouth for a week in 2017, which proved popular. We also regularly dive in Falmouth, Plymouth, Swanage, Selsey and the Farne Islands. We don't organise a club holiday these days – it's too difficult to fill trips.

When do you dive?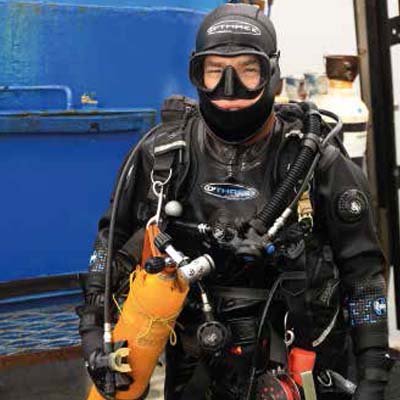 As we are a land-locked club we mainly dive at the weekends throughout the summer and some hard core members – who seem fewer each year – dive through the winter.

So, what is the club planning for the next few years?
It's all about retention. We want to improve the quality of what we offer in order to improve our retention of members and we want to encourage members to become more involved in helping run the club.

Our most exciting project is to replace the RIB. It's 15 years old and is gradually falling apart. We are discussing options; we'd prefer a larger boat, but that will depend on cost. There's plenty to think about, but by 2018 we should have a new boat to dive from.

To find our more about our club contact us now