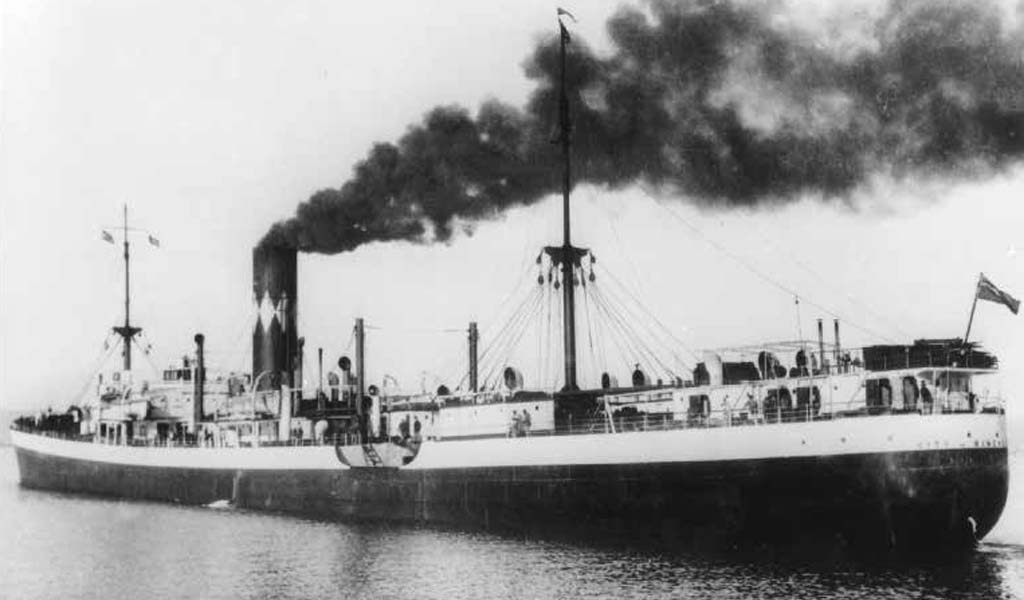 A diver who has spent two decades researching the wreck of the first British merchant ship to be sunk by the German Navy in the First World War has won a top BSAC award for his work.
Steve Dover of Leamington Spa has been presented with BSAC's Wreck Award almost 20 years after he bought the wreck of the City of Winchester for £1, in a bid to preserve its remains.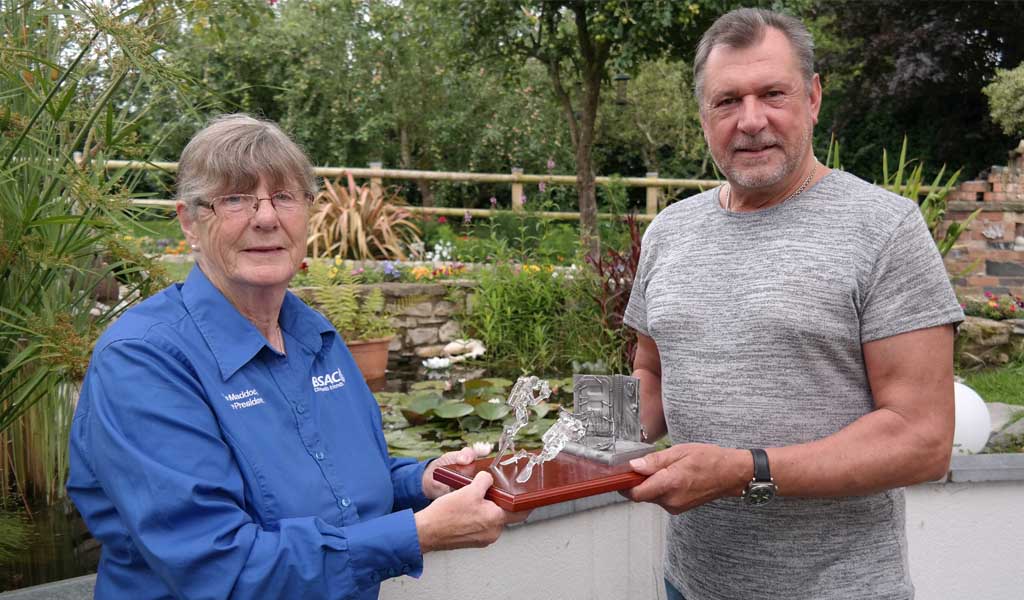 Image above: Wreck Award presented to Steve Dover by Jane Maddocks, BSAC Wrecks and Underwater Cultural Heritage Advisor
The ship has lain in 30m of water, in a bay of one of the remote Halaniyat Islands off the southern coast of Oman, since it was sunk in 1914. Steve, 61, discovered its existence in the late 1990s and bought it from the government of Oman. He then led two Royal Geographical Society expeditions to the islands.
One of the team was another BSAC diver Christopher Lees, from North Wales, whose grandfather, Alan Lees, was the City of Winchester's radio operator.
The cargo steamer, loaded with a cargo of tea and antlers, was captured by SMS Konigsberg in 1914 before being scuttled off Hallanija Island with no loss of life. Advanced Diver Steve returned to the City of Winchester during Easter of this year after first getting permission from the Omani government to dive on the now protected site. He said:
The marine life around the wreck and in fact around all five of the Hallanija Island chain has really depleted. Where once we would see five or six pods of dolphins a day and Arabian humpback whales, (a sub species of humpback that doesn't migrate) there were now very few. While it's encouraging the Omani Ministry of Heritage & Culture and the Ministry of Environment and Climate Affairs have taken my advice and placed the wreck of City of Winchester off limits to tourist divers, the Ministry of Agriculture and Fisheries has granted fishing rights to outside entities. We are now beginning to make the necessary representations to Omani government in an attempt to have the waters around the five Halaniyat islands declared an international No Take Zone.
The BSAC Wreck Award aims to celebrate underwater heritage by using members and clubs' first-hand experiences to bring their favourite wreck sites to life.