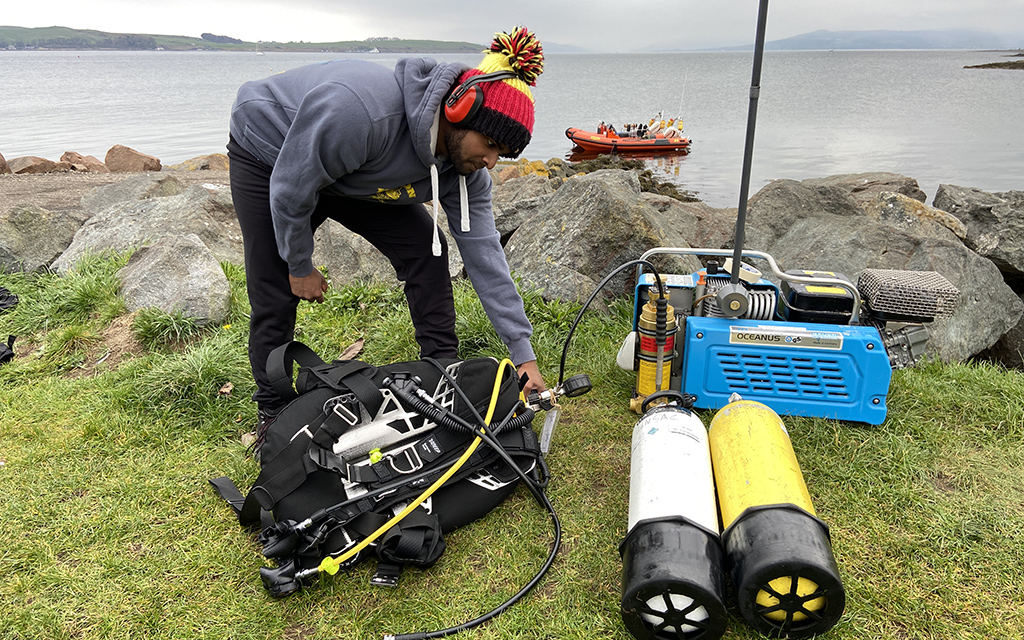 The BSAC Compressor Operation Skill Development Course (SDC) has been updated to reflect the latest legislation and best practice.
One of BSAC's most popular club SDCs, Compressor Operation is open to both divers and non-divers and is the ideal way to learn how to use the club compressor and confidently fill diving cylinders to the required safety standards.
Following a review of the Compressor Operation SDC, key updates have now been made, which include:
The latest compressor technical information

Latest versions of standards and cylinder markings

Air purity testing methods and intervals added

Updated air quality requirements
Both the student materials and the course's Instructor Manual have also been refreshed, with improved graphics and design. All course materials are now available as digital only, providing convenient access as well as ensuring future updates can be easily made.
For more information on the Compressor Operation SDC, click here. Approved instructors can access the new Instructor Manual by clicking here.
Club compressor usage and BSAC insurance
BSAC clubs with their own compressor are covered by the BSAC Third Party Liability Insurance, providing that the compressor is serviced and operated in line with the manufacturer's guidelines and operated by a competent person. The successful completion of the Compressor Operation is evidence of competency.
Compressor Operation can be delivered in-branch or via the regional programme of events. You can find a regional event near you on the BSAC website.