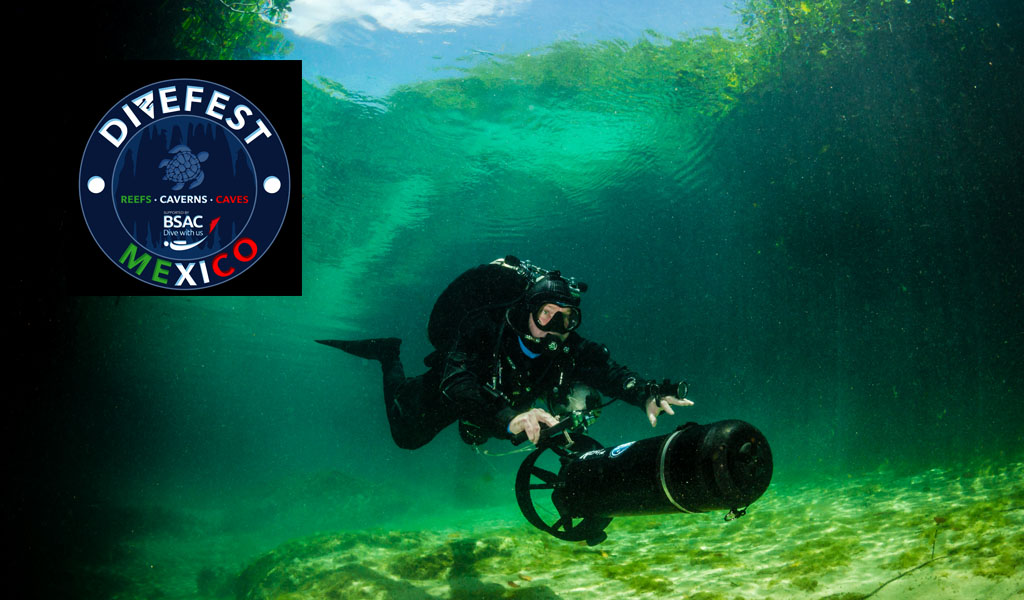 Mexico's only BSAC centre, Underworld Tulum will be hosting DiveFest, a new diving festival to be held over two weeks this May.
DiveFest will take place in the resort of Tulum, on Mexico's Riviera Maya, from 4-18 May 2019, offering BSAC members and clubs two weeks of fantastic diving for a range of levels, including guided cavern dives, technical try dives and a host of talks and social events.

There will also be BSAC recreational and technical courses and for experienced divers wanting to venture a little further into the overhead, cavern and cave training will be available.
Top cave diving in Tulum
Tulum is on top of some of the world's best cavern and cave diving as well as having the Meso-American Reef system (second in size only to the Great Barrier Reef) just off the coast.
Owned and run by Lanny and Claire Vogel, Underworld Tulum is a BSAC Premier and Technical Centre with its own purpose-built facility.
DiveFest Mexico
The two-week DiveFest Mexico experience costs £749 for BSAC members, and includes airport transfers, two weeks self-catering accommodation, all social events, coffee and soft drinks, presentations and most of the workshops.

Lanny said he was looking forward to the very first DiveFest.
Having been fortunate to dive in more than 30 countries, I have not found anywhere as breathtakingly beautiful as the cenotes on our doorstep. We really enjoy introducing BSAC divers to this environment, and the camaraderie and teamwork makes having BSAC clubs staying a real pleasure.
If you need help finding a club please email hello@bsac.com and we'll send you your three nearest scuba clubs. Or if you fancy a chat call us 0151 350 6226 (Mon - Fri, 9 - 5:30).