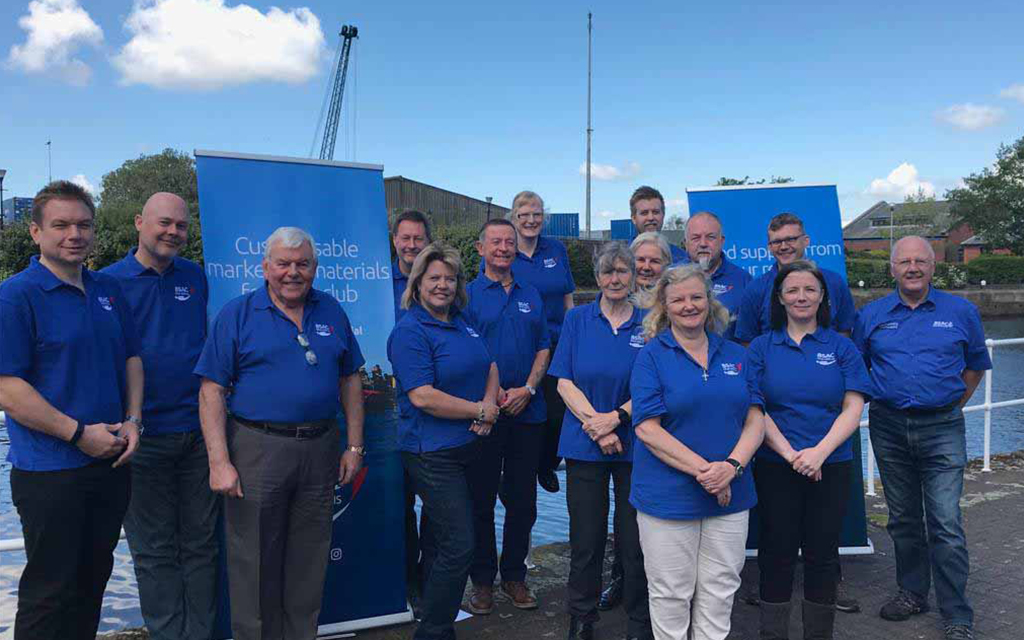 Do you have the time, skills and enthusiasm to help drive BSAC into the next phase of its development? Then BSAC would like to hear from you!
Candidate applications are now being accepted for the BSAC Election 2020, which will see some new faces joining the Council team. There are three positions becoming available, giving BSAC members interested in joining BSAC Council an opportunity to help make a real difference in the future growth of the Club.
BSAC is now looking for top calibre candidates for several key BSAC Council positions: Vice-Chair and two ordinary Council members.
All applications must be received by midnight, 31 January 2020.
BSAC is looking for volunteers with expertise in business leadership, entrepreneurial skills, marketing, communications, business change, human resources or financial management.
BSAC Chair Maria Harwood said:
The Club has some real opportunities as well as challenges ahead and we need people with the right mix of experience and skills to join the BSAC Council team. This is an exciting time to join Council and really help to shape the future of BSAC.
BSAC Council – what you need to know
If you are interested in becoming a Council member (also referred to as a director) to help drive BSAC forward, then here's the lowdown on what being on BSAC Council entails:
A member-elected volunteer Board, BSAC Council is responsible for the overall leadership, strategic direction and governance of the organisation. The role of the Board is to supervise the management of BSAC business and to discharge the responsibilities of the directors under the Companies Act.
To apply for one of the 2020 Council vacancies, you must be a full BSAC member. Successful candidates will come into the post at the next BSAC AGM in May 2020.
You don't have to be a 'super-qualified' diver or snorkeller in order to apply. More important for Council is your professional, strategic and business skills that can help to steer BSAC's future.
Members are elected for a term of up to three years and are eligible for re-election or re-appointment for a maximum of nine years (ordinary Council member) or six years (Officer).
As a Council member, you are legally a director, registered at Companies House, with director responsibilities and liabilities.
The focus for BSAC Council is policy, governance and strategy – you will not get involved in the day-to-day operational management of the organisation.
Council members are expected to attend six scheduled meetings per year. You will also be able to work on projects or provide advice in your specialist area as appropriate.
Interested in applying for one of these positions available but still have questions? Please contact BSAC Chief Executive Mary Tetley at maryt@bsac.com.
Furthermore, for more information on the Vice-Chair position and to speak to the current Vice-Chair, Geoff Hide, please get in touch with Mary.
How to put your name forward
Candidate applications are now being accepted for the following Council positions that will become vacant at the next AGM in May 2020:
BSAC Vice-Chair
Ordinary Council member – two positions available
Alternatively, you can find an offline application form here to download and print.
All applications must be received by midnight, 31 January 2020.
Special resolutions and motions
Any special resolutions/motions to be raised at BSAC's AGM 2020 should also be submitted by midnight, 31 January 2020.
Special resolutions/motions to be raised at the AGM submitted by a branch committee must be accompanied by the relevant extract from the minutes of the branch meeting. Special resolutions/motions submitted by a voting member must be seconded by at least four other voting members.
All special resolutions/motions should be sent to:
BSAC's Honorary Secretary c/o Mary Tetley
British Sub-Aqua Club
Telford's Quay
South Pier Road
Ellesmere Port
Cheshire
CH65 4FL