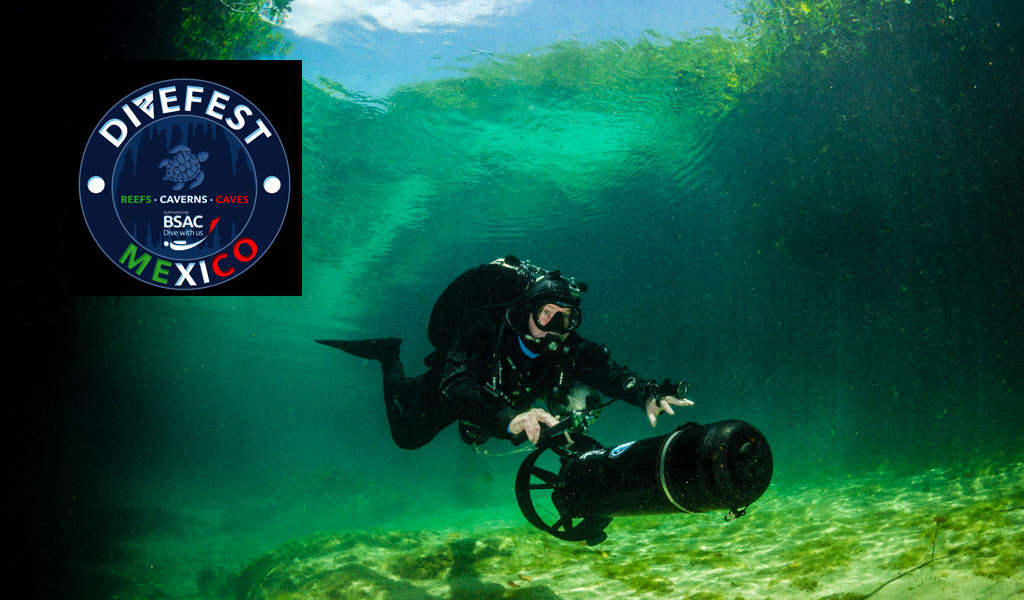 Mexico's only BSAC centre, Underworld Tulum will be hosting DiveFest, a new diving festival to be held over two weeks next May.
DiveFest will take place in the coastal resort of Tulum, on Mexico's Riviera Maya, from 4-18 May 2019, and will offer BSAC members and clubs two weeks of fantastic diving for a range of levels, guided cavern dives, courses, technical try dives and a host of talks and social events. There will also be BSAC recreational and technical courses on offer.
Tulum is on top of some of the world's best cavern and cave diving and also boasts a vast reef system just off its coastline.

The two-week DiveFest Mexico experience costs £749 for BSAC members and includes airport transfers, two weeks self-catering accommodation, all social events, coffee and soft drinks, presentations and most workshops, plus a goody bag and Divefest t-shirt.

Click here for more information on the DiveFest


If you need help finding a club please email membership@bsac.com and we'll send you your three nearest scuba clubs. Or if you fancy a chat call us 0151 350 6226 (Mon - Fri, 9 - 5:30).