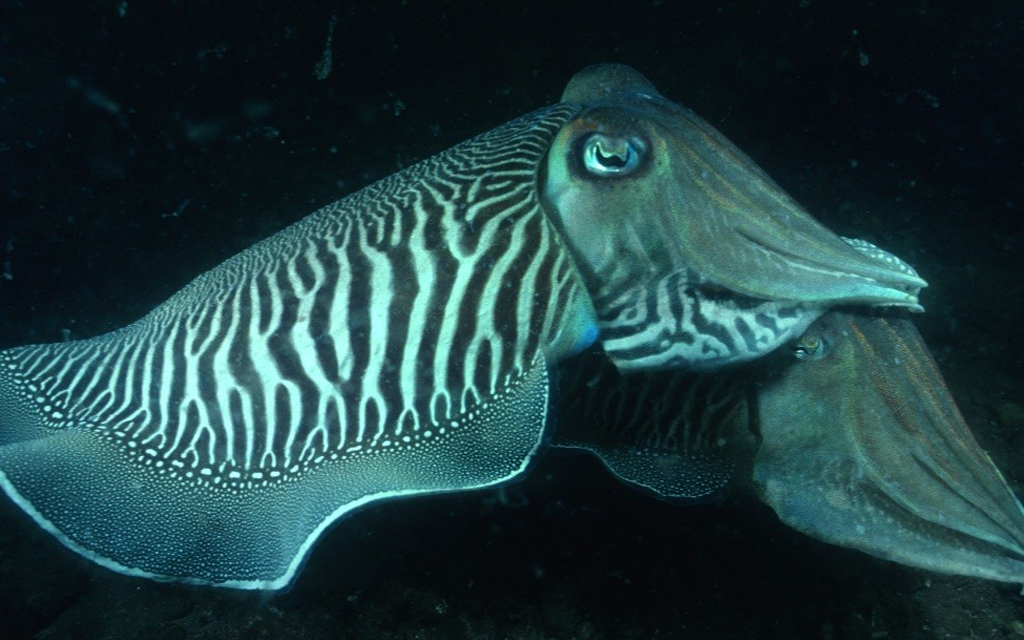 After 15 months of regular webinars, we're resting the programme from early July before launching an exciting new season for all members in the Autumn.
The programme—spearheaded by Coaching Coordinator, Mark Paisey—launched in April 2020 during the first UK lockdown and has covered a wide variety of topics including wreck diving expeditions, marine life, mental health and history.
Since its conception, the programme has run more than 250 webinars with those hosted in 2021 averaging an impressive 75 attendees.
As well as running webinars hosted by an array of BSAC's own instructors and experts on many topics, BSAC also collaborated with external charities and organisations such as the Historical Diving Society, DDRC Healthcare and Shark Guardian.
The programme did also include delivering theory training on multiple courses from BSAC's own diver training programme, to help students keep some momentum with their diver progression through lockdown.
In addition to thousands of BSAC members engaging with the webinars, the programme's events on social media reached more than 600,000 people, with 25% of them coming in the last three months alone.
Mark Paisey who runs the programme said:
I'm thrilled how many members got involved with the programme. I must thank the many members and volunteers that ran webinars. We really do have extraordinary knowledge and expertise within our own community. Huge thanks also to the hosting team—Steven Winstanley, Dave Woodward and Michael Figge. We look forward to building on what we have learnt for the next season.
Have an idea or suggestion for a webinar? Please contact Mark at coach.leader@bsac.com.
Top attended webinars of 2021
Members can watch all recorded webinars on the catch-up page.
Before we take a break, we have a few more fantastic webinars to come. Check them out and book yourself a place below.
Upcoming webinars

Mon 21 June
19:30

Shark Guardian

Meet the Director of Shark Guardian, Brendon Sing. Shark Guardian is a UK Charity leading a campaign called Finspire Change UK. The campaign successfully achieved over 115,000 signatures on a UK government petition to ban shark fin imports into the UK. This issue will now move to Parliament for debate. During this webinar, we find out why this campaign is so important. It exposes loopholes in the UK system that gives trade access to the shark fin industry that kills over 100 million sharks a year.

Booking now closed

Mon 28 June
19:30

Photogrammetry of SS Thistlegorm

This webinar will focus on photogrammetry and its use on the SS Thistlegorm which led to the Science Photographer of the Year award 2020. This will cover the method and application of photogrammetry in some depth. All of the wreck site is covered at 2mm per pixel. With this level of resolution, you can zoom in and measure things, often which have been hiding in plain sight for years, like the port side Stanier 8F locomotive. Simon will also talk about Metashape software and his training courses through AccuPixel.

Non-BSAC members should email drt@bsac.com to gain access to this webinar.

Mon 5 July
19:30

Top 5 dive sites from Blue Planet

Documentary filmmaker, John Ruthven, runs through his top dive sites from his work filming for Blue Planet and beyond. These sites, both those with unusual GPS coordinates and those closer to home in the UK, led him to understand the benchmark for which we should be aiming in trying to give people a great vision of what the sea can be at its best.

Non-BSAC members should email drt@bsac.com to gain access to this webinar.
Thank you to all our members and volunteers who have attended or hosted a webinar in the last year. We couldn't have done it without you.
Stay tuned for more information on the new programme schedule which will be announced in the coming months.
Are you a member and like what you're reading?
Go to your MyBSAC page and click 'Email options' to check you're signed up to receive emails.