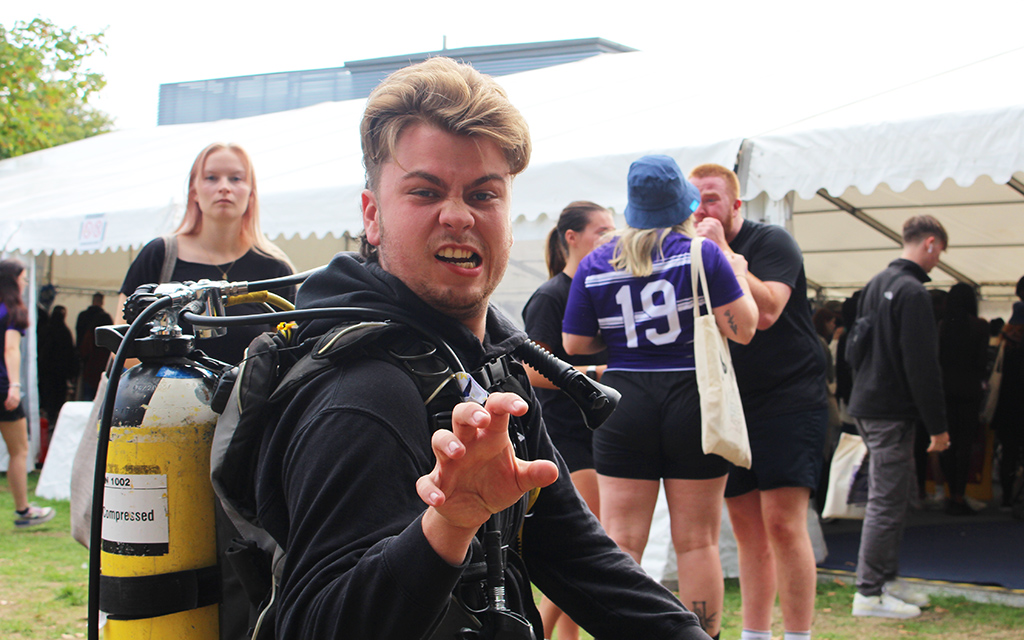 New university students have been given a warm welcome by BSAC university clubs at freshers' fairs all across the UK.
The freshers' fair season for BSAC's university clubs is well underway. With 37 student clubs making the most of support on offer from HQ to boost their new member recruitment, everyone involved is hoping for a healthy new intake of new trainees, as well as divers that have already trained with other agencies.
Many of the freshers' events that have already taken place have shared positive results. Ryan Crawford, Treasurer and Branch contact at Portsmouth University Sub-Aqua Club said:
"We had 90 students sign up for Try Dives so we are going to be super busy for the next month running those!"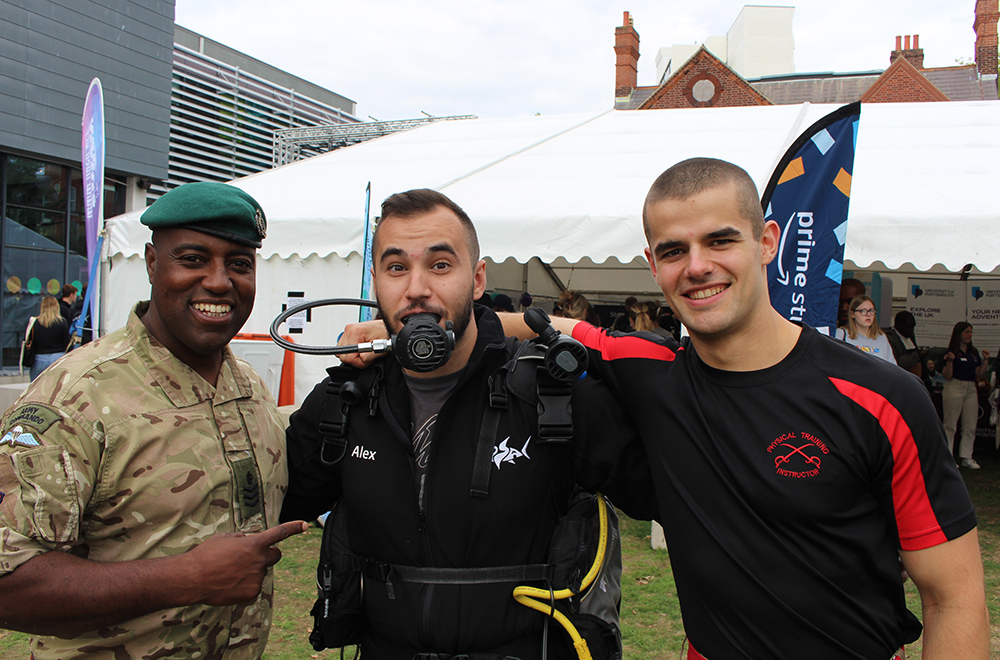 It was a similar story with Dublin University Sub-Aqua Club, as Chair and Branch contact Eoin Dowling explained:
"We had a huge success this year. We reached record numbers of interest, and the stand was crowded at all times."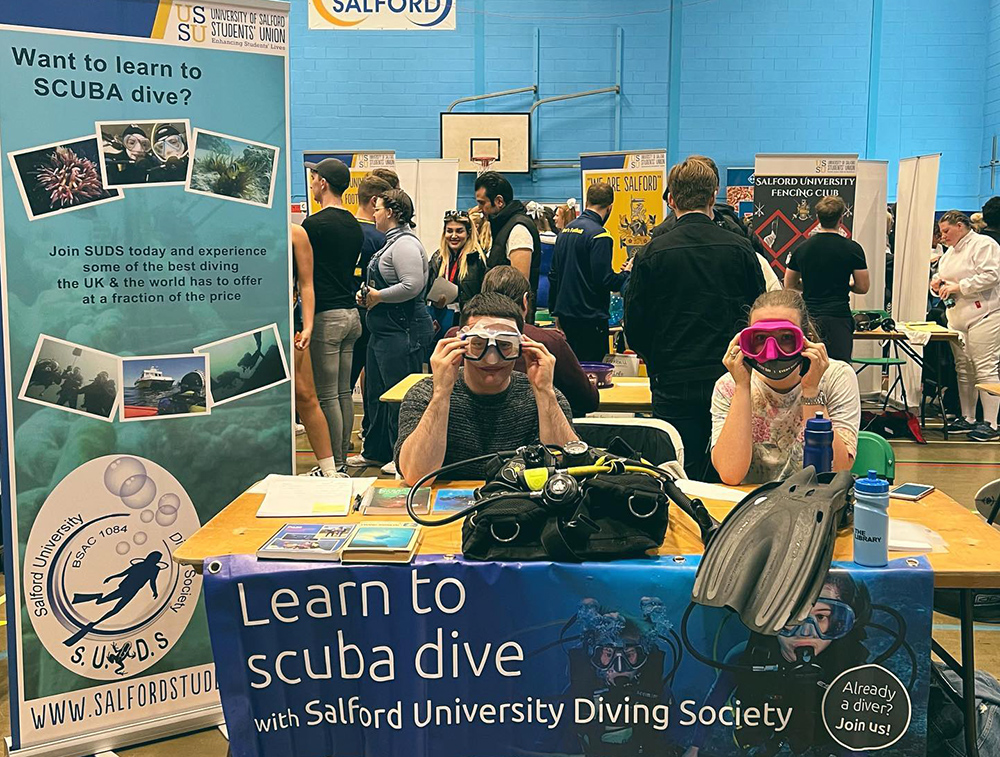 BSAC provided a range of support for university clubs running a freshers' fair event this year, including promotional material to help clubs attract new students coming onto campus. BSAC's university clubs have also grasped the opportunity of additional instructor training events and other practical assistance to prepare for the training season ahead.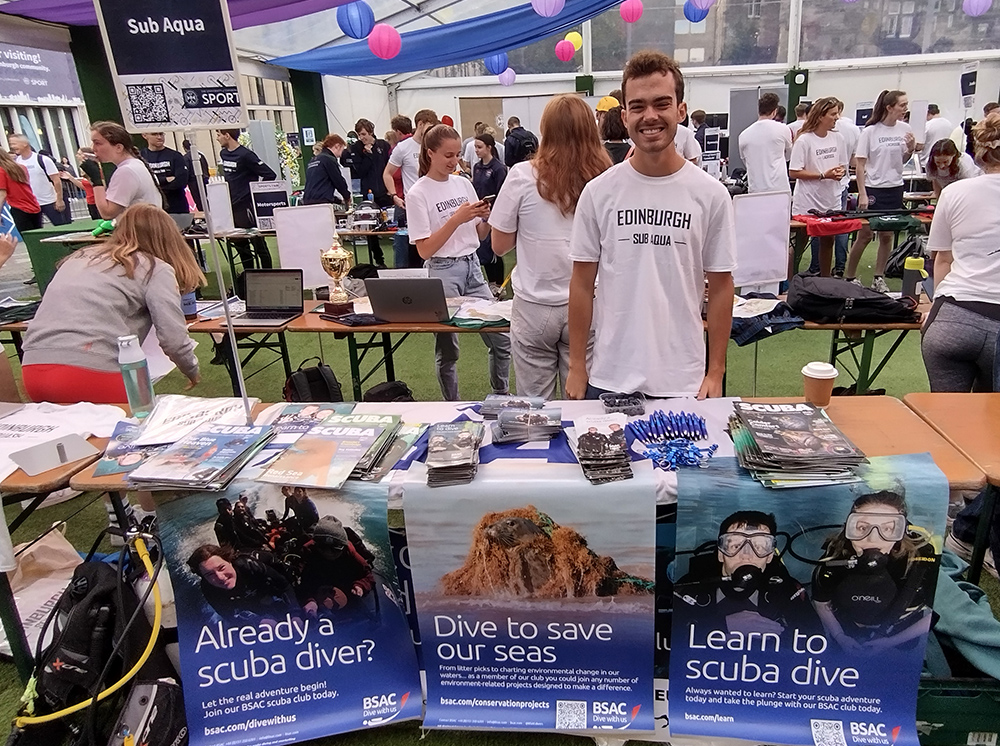 Mandy Ryder, BSAC Membership administrator and university club co-ordinator said:
"It's been great interacting with all of our uni clubs in the run up to freshers. They have really grasped all of the support on offer and it's fantastic to start seeing the positive results coming in for them."