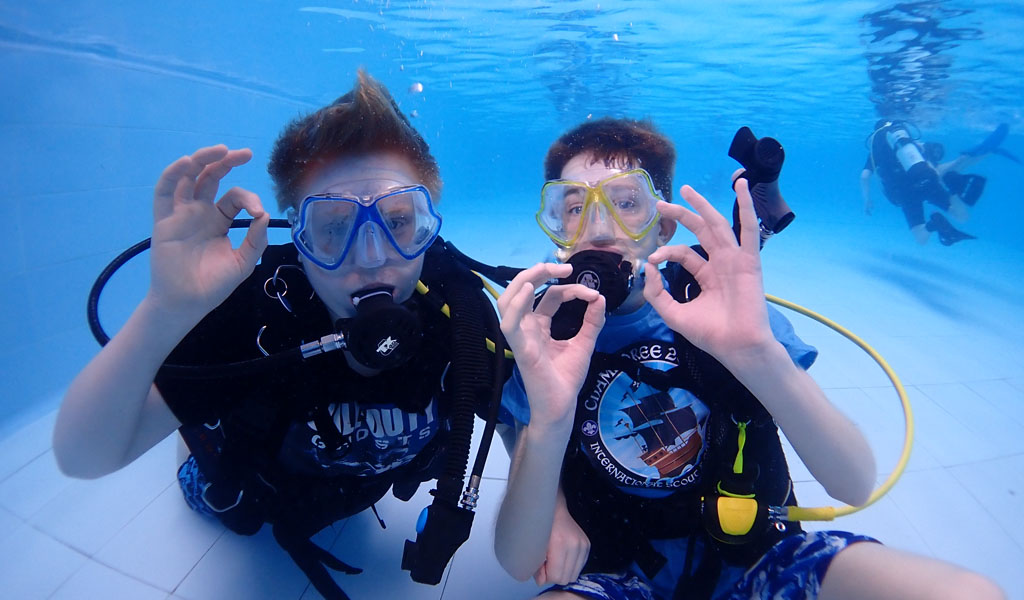 New minimum age for Discovery Diver aims to get even more youngsters and their families into the wonderful world of scuba.
BSAC has lowered the minimum age for its entry-level diver training from 12 to 10 years to encourage more children to develop a lifetime passion for the underwater world.

The reduction in training age only applies to BSAC's Discovery Diver course, a sub-section of the popular Ocean Diver course and designed to be the first stepping stone into the world of scuba.

The aim of the new minimum age, says BSAC's National Diving Officer, Dai Atkins, is to meet the needs of BSAC's clubs and family members, as well as give more opportunities to young people.
Snorkelling is still a staple favourite for our younger members and can be started from as young as age six. With the reduction in age for Discovery Diver, we can now expand our core activities and hopefully encourage more young members and families with younger children to participate in diving.
Discovery Diver is depth-limited to 12 metres, making it the ideal course to introduce 10 to 12-year-olds to the basics of scuba within a pool or shallow environment, while ensuring BSAC's high safety standards. Discovery Diver is also the natural next step for existing junior snorkel members or younger children within an existing diving family.

BSAC's new minimum age for diver training is not compulsory and it will be at the discretion of the individual BSAC club to set their own minimum age for training within their branch, from the age of 10 upwards.
We recognise that there is a significant responsibility associated with training and looking after younger children, so BSAC clubs have no obligation to open their training programme to this new minimum age.
Dai explained.

The updated Discovery Diver student materials for 10-year-olds will be available on BSAC eLearning only (due to launch mid August). Clubs or members can also buy the existing Ocean Diver pack and just complete the Discovery Diver elements if aged under 12.