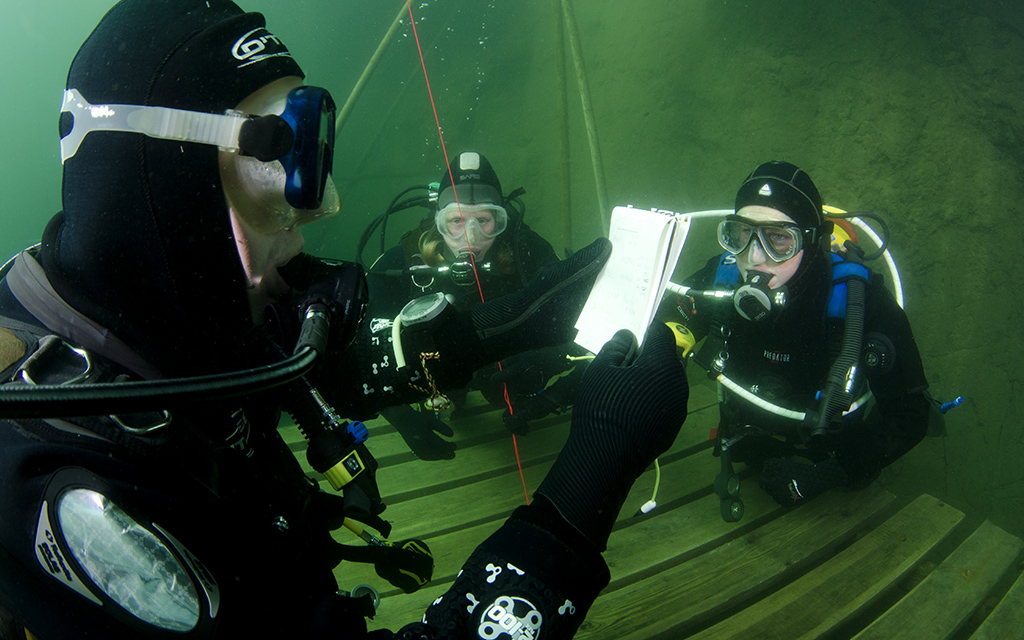 BSAC is set to create an extra 196 Open Water Instructors for its club network, thanks to its Sport England-funded instructor training and mentoring scheme.
Launched back in December and backed by a £10,000 Sport England grant, the scheme has created an opportunity for existing Assistant Diving Instructors to be financially supported to obtain their Open Water Instructor (OWI) qualification.
The training places on offer have all been significantly subsidised by Sport England (30%) and BSAC (20%), saving participants 50% on course fees.
The initiative was initially designed to encourage and support more women and younger members into club instructing, although the scheme was open to all. A total of 49 women and 52 members under the age of 30 are on the final participant list.
With applications now closed, all 196 successful candidates will be shortly starting on the scheme, with those still needing to achieve their Dive Leader grade to commence a mentoring programme – to be coordinated by project volunteer David Ashmore – first before moving on to their OWI training. Meanwhile, existing Dive Leaders will start the Open Water Instructor Course as soon as the Covid lockdown allows.
BSAC Coaching Co-ordinator and project leader, Mark Paisey - who is also working with BSAC Diving Support Advisor Geoff Bacon to manage the scheme - said the intention was for all candidates to complete their OWI training by the end of the year, subject to the lifting of restrictions.
The scheme will help members achieve their personal development aims and become an OWI. The intent originally was to train 60 OWIs but BSAC has decided to extend the scheme so everyone who applied and was eligible for the scheme is supported and no one is left behind.
Thanks to the Sport England and BSAC funding, Mark said he welcomed the opportunity to help increase diversity in BSAC's instructor network and support clubs in their training and development.
"BSAC recognises the importance of diversity, equality and inclusivity," he explained. "It's important that our instructor base, therefore, reflects the wider community. Slewing the scheme to prioritise female and younger persons will help rebalance our instructor profile.
"Providing 196 new OWIs to the clubs will also provide a welcome boost to training capacity at a time when branches are resource-challenged."
BSAC received a total of 311 applications for the scheme, but not all met the specific criteria. Mark said BSAC was now working to offer an alternative scheme to those who didn't qualify as they were not Assistant Diving Instructors, once they have completed their IFC.
"With the scheme extension and plans to offer an alternative scheme, BSAC has underwritten a major membership benefit," Mark added.