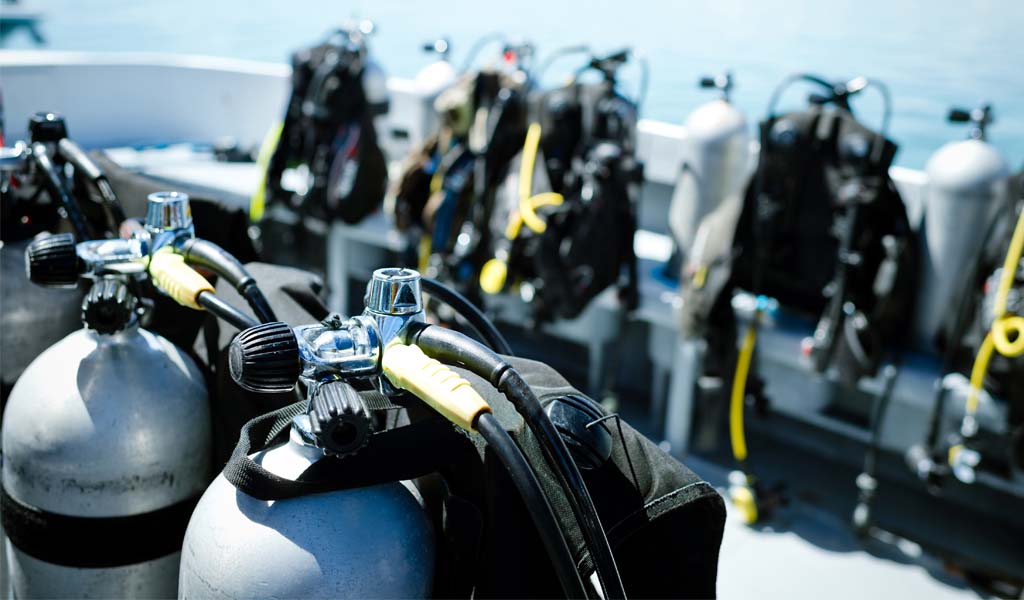 BSAC helps change the international standard for annual cylinder testing.
The new UK standard for the periodic inspection of recreational diving cylinders has been formally published, ending any uncertainty over the potential of annual testing.
The new published standard - BS EN ISO 18119:2018 – was adopted at the end of October 2018 and now means that the 2.5-year interval between internal (visual) inspections and five years between full inspection and test remain unchanged in the UK.
The last 18 months saw the potential of an annual cylinder inspection being introduced for recreational divers in line with the international ISO standard. However, the introduction of annual testing was widely rejected by divers, concerned about the rising cost without any evidence of improved safety.
Campaigning on behalf of divers
As the NGB for scuba diving, BSAC was influential in the development of the alternative new standard and managed to include a risk-based approach to ensure there was no change to the timing of the required intervals. BSAC also worked with many other recreational agencies, the UK commercial diving industry, the MOD, IDEST and the HSE to identify the way forward.
As a result, on behalf of the whole UK diving industry BSAC has now developed a universal risk assessment for cylinder testing. The assessment confirms that for recreational diving cylinders, providing the required mitigations are applied, the 2.5-year interval between internal (visual) inspections and 5 years between full inspection and test remain unchanged.
The risk assessment will be made available in the near future via the International Marine Contractors Association (IMCA) website and identifies appropriate procedures for the use and recharging of diving cylinders.
Note: clarification on the term 'recreational'

The recreational sector of the diving industry is where diving is undertaken as a pastime, for example, BSAC clubs, or teaching recreational diving for reward, for example, dive shops, schools and independent paid instructors, who operate under the Diving at Work regulations (DWR) Recreational Approved Code Of Practice (ACOP). Diving at work conducted under any other DWR ACOP is not recreational.
Help us protect what you love. The more members we have, the stronger we are working to protect the interests of divers.