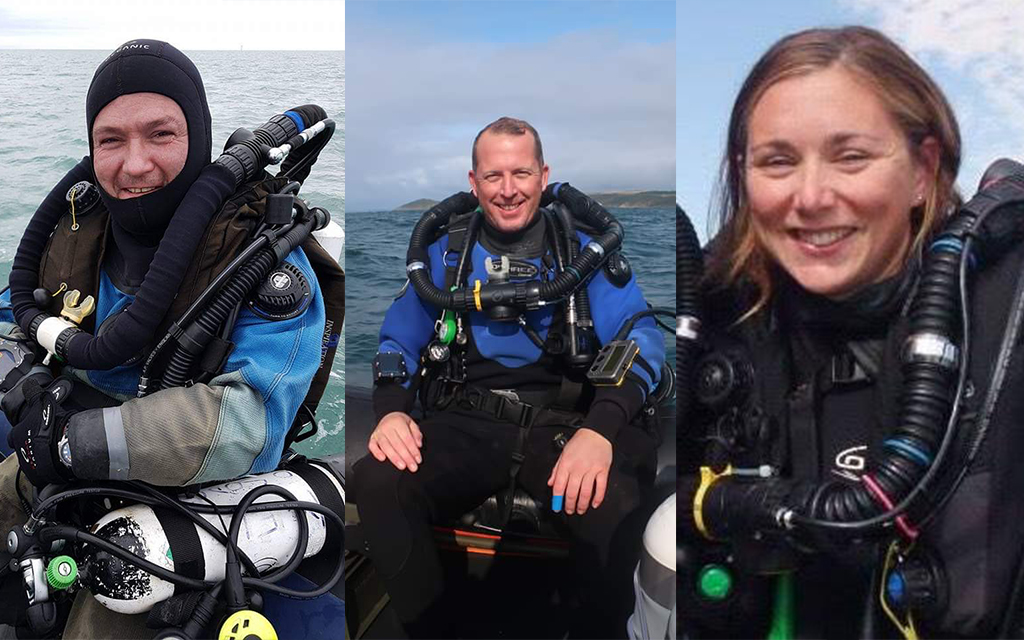 Three more BSAC members have successfully attained their National Instructor status following this summer's final exam.
Hywel Dyer, Kevin Ford and Fran Hockley were all put through their National Instructor paces during the four-day final assessment in Portland and have now been awarded BSAC's highest instructor qualification.
Each year, BSAC offers suitably qualified members the opportunity to undertake the National Instructor course and join the ranks of NIs who lead and develop BSAC training and delivery around the country and overseas. The prestigious qualification is BSAC's highest instructor grade and is currently held by 271 BSAC instructors.
Launched back in 1966, the annual exam assesses candidates' instructional and leadership skills across 23 separate areas, including evaluating an individual's determination and agility when faced with a host of challenges. This year's assessment took place in August where Hywel, from Pembrokeshire, Kevin, from Liverpool, and Fran, from Somerset, successfully made the grade.
BSAC's National Diving Officer, Dai Atkins congratulated the three new National Instructors and welcomed them into the 'NI fold'.
The commitment required of individuals to prepare for and meet the entry requirements for NI examination should not be underestimated. Credit is due to all participating candidates on this year's exam, who undertook it with resolve despite boating difficulties and some challenging weather.

I offer my congratulations to the successful candidates on their well-deserved achievement and look forward to working with them in their post-exam development. Well done on a terrific job!
Are you interested in becoming a National Instructor?
If you are passionate about the future of BSAC training and want to make a contribution to our worldwide diving organisation at the highest level you may want to take your instructing skills further by becoming a BSAC National Instructor, the fourth – and highest - of BSAC's instructor levels.
To enrol for 2020, you must be an Advanced Instructor, a BSAC First Class Diver, be an Instructor Trainer and have a Pass or Merit grade in the First Class Diver theory exam, gained within the past three years.