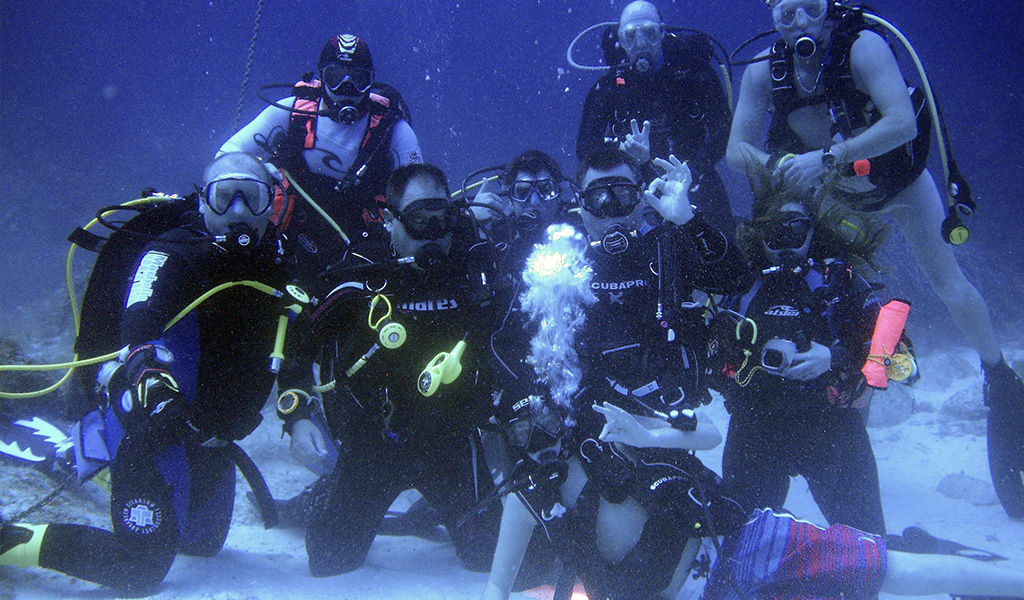 Sport England is encouraging BSAC dive clubs to register for its Active Together scheme, which match-funds money raised by local crowdfunding initiatives to sustain sporting clubs during the Coronavirus lockdown.
Launched back in May as part of Sport England's Covid response, Active Together has around £250,000 still available from its original £1m funding pot. Working in partnership with online fundraising platform Crowdfunder, Active Together will match funds raised by participating clubs up to a maximum of £10,000.
As Sport England is running the scheme, sadly only clubs that are 'for the benefit of people residing in England' are eligible to apply.
Programme Manager, Neil Smith said the scheme aims to support clubs to remain ready for their members, and the local community, once lockdown restrictions are finally lifted.
Our main objective, and why Active Together was launched in the first place, is to help local sports clubs and community groups through the crisis.

A lot of clubs have also suffered a lost season of activity and fundraising which ordinarily would help them to refurbish and maintain their facilities. When this crisis is hopefully over, we want to ensure that the nation still has access to vital sports and physical activity places and spaces.
So far, the Active Together scheme has just one scuba diving club come on board – BSAC's Budehaven SAC – and Neil said he would love to see more BSAC clubs make the most of the fundraising opportunity it offers.
Budehaven SAC has already raised over 90% of its £4,000 Crowdfunder target, with Active Together set to fund-match once the final total has been reached. Andy Squirrell, who has organised Bude's Active Together application as well as their Crowdfunder page, said the effort has been worth it. He now recommends other clubs 'give it a go'.
Both Sport England and Crowdfunding have some great guides to help us through the initial build of our page. Sport England assign a case officer too – these guys really are a font of knowledge and directed us as to what was needed to improve our page and what sort of rewards help bring non-members to the page too.

With match funding as well as additional funding options running alongside it, Active Together can really open up some great fundraising opportunities.
You can check out Budehaven SAC's Crowdfunder page for inspiration.
To take part in the Active Together scheme, clubs need to register and then create their own Crowdfunding platform. As well as the potential to double the money raised via Crowdfunder, participating clubs also get access to coaching and support to get them up and running.
Find out more information on the Active Together Scheme
Active Together is also running a free 30-minute webinar on the scheme and how to get involved on 13th October (15:00-15:30). Register for a place online today. If you cannot attend live, you will be sent a link of the recording after the webinar.
We're here to help your club
This is a challenging time for clubs, but please remember that we are here to help you in any way we can.

Please visit Club support during Covid-19 web section to access online support. Alternatively, you can contact us at marketing@bsac.com or if you fancy a chat call us on 0151 350 6224 (Mon - Fri, 09:00 - 17:30).