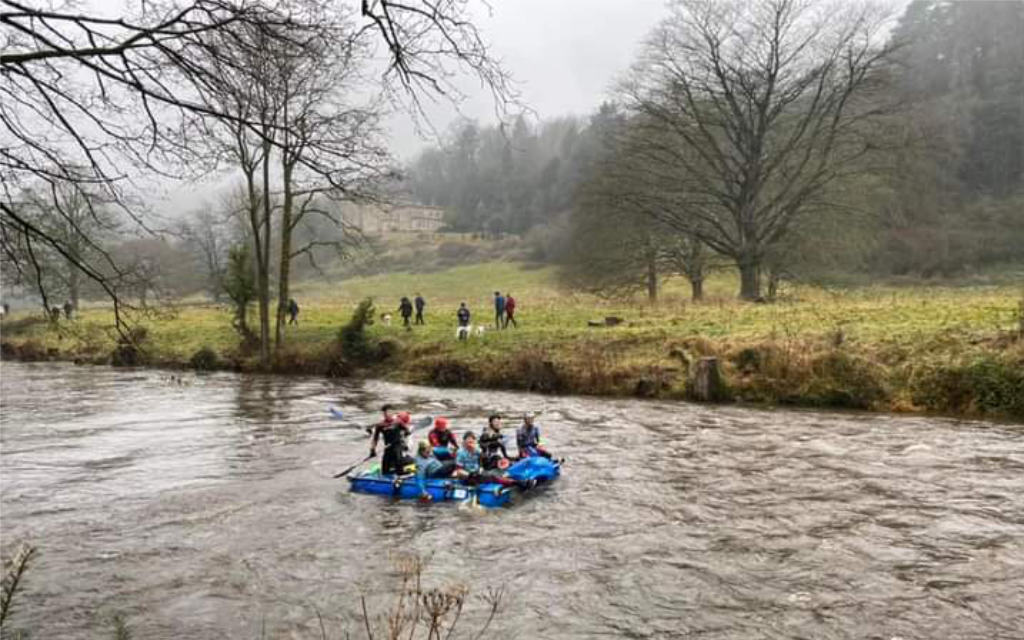 The Derbyshire Association of Sub Aqua Clubs – DASAC – has revealed their final fundraising tally after organising the annual Boxing Day Event on the River Derwent.
The annual event, which sees homemade rafts navigate the three-mile river course from Matlock Bath's Cawdor Quarry to Cromford Meadow, is now in its 60th year. With a total of 17 rafts and 90 intrepid rafters taking part, the event has now raised £1,700 for the RNLI.
With the sun shining and the River Derwent running fast, all the participants completed the course in around one and a half hours, creating an entertaining sight for spectators along the way. The raft race also had a warm welcome return, after being cancelled in 2019 due to flooding and then postponed by the pandemic in 2020.
Chapeltown SAC's Stephen Eyre, one of the Matlock Bath Raft Event organisers and treasurer, said DASAC has been organising the event for the past 40 years after looking for something to do during the cold winter months. He was delighted to see its return after a three-year break and thanked BSAC and all the spectators for their support.
Amongst the 17 homemade rafts to take on the Derwent were a Titanic replica, Barbie's Land Rover, and a great white shark.
More information on the Matlock Bath Raft Event - www.matlockraftevent.co.uk.


The BSAC network is working together to keep people connected to the sport. With online training, special interest webinars, competitions, support to clubs and the trade, and much more...we'd love you to join us.