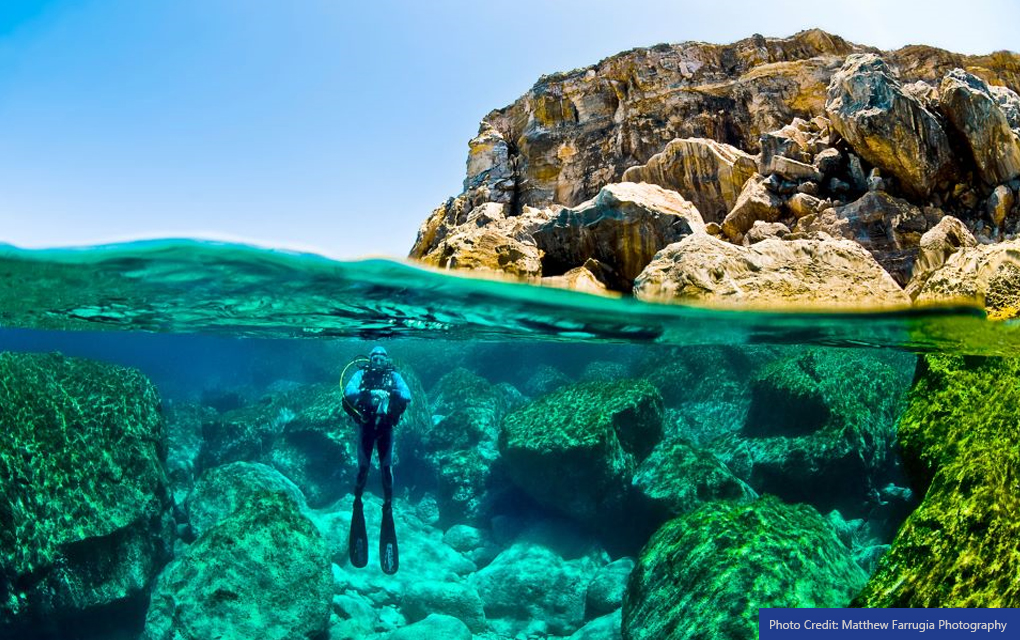 BSAC has launched a new partnership with MTA, the tourist authority for the Maltese islands, to support new members learning to dive with BSAC.
Over the next 12 months, Malta Tourism Authority (MTA) will be sponsoring a range of new member recruitment and training activities including Ocean Diver, Try Dive and a Fresher Student / University campaign. The aim of the partnership is to encourage new members coming into BSAC to learn to dive both in the UK and overseas, as well as highlighting the club-friendly diving on offer in the Maltese archipelago.
A regular diving destination for British divers thanks to its clear blue seas, diverse diving and a short three-hour flight from the UK, Malta is now looking to welcome even more new divers to its training centres, dive sites and BSAC.
Peter Vella, Director of Malta Tourism Authority (UK & Ireland) said:
Malta and Gozo are extremely popular destinations for divers living in the UK as well as great places to visit.

We are really delighted to be working with BSAC to welcome both new and experienced divers to our beautiful Mediterranean islands."
With their choice of sites at all depths, Malta, Gozo and Comino are a good overseas option when it comes to getting trainees and newly qualified divers into the water, or to supplement their training and diver progression.
BSAC Chief Executive Mary Tetley said she welcomed the chance to work with MTA to promote BSAC diving and to support members in their training and diver development, both in the UK and in the Maltese islands. "Easily accessible, Malta offers exciting and diverse diving year-round and has a strong network of BSAC Centres ready to offer training or diving to all our members," she added. More information on the various partnership campaigns will be reported on in future issues of SCUBA.
Need help finding your local BSAC club?
Send your postcode to hello@bsac.com and we'll help you find the right scuba club for you. Or if you fancy a chat call us 0151 350 6226 (Mon - Fri, 9 - 5:30).