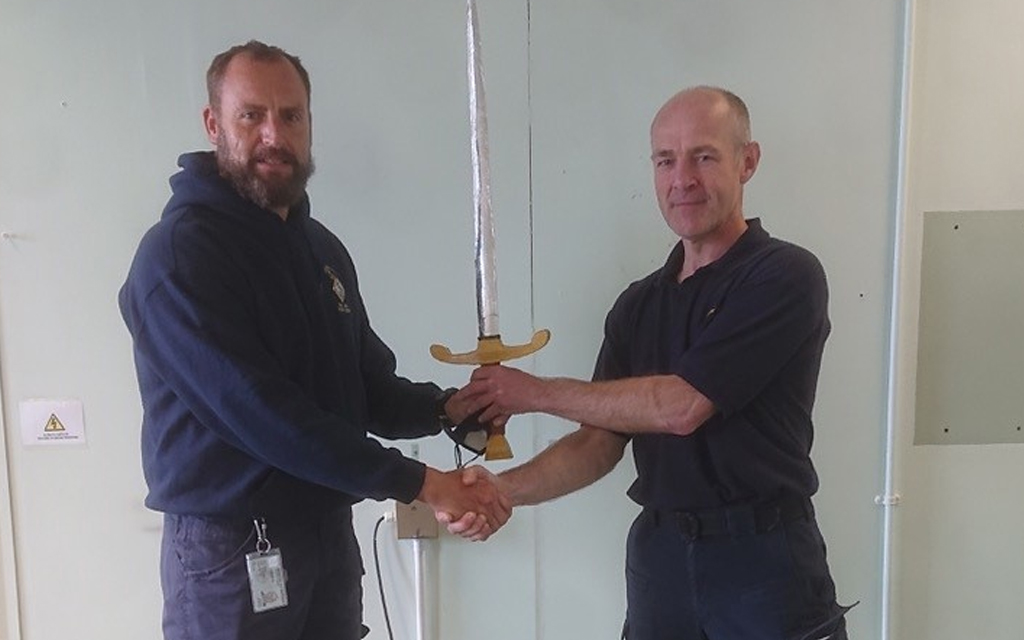 Every year, BSAC aims to recognise the invaluable contribution our members make to the organisation. And following the past 12 months, this recognition is more important than ever.
The impact of the Covid pandemic has seen BSAC members go above and beyond in their support for the club, and each other. And for this, BSAC would like to say thank you.
With diving and training significantly curtailed as a result of lockdown restrictions, several of the annual BSAC awards have had to be put on hold until next year. But in the meantime, we are delighted to announce the following BSAC award winners for 2020.
Award

Awarded to

Heinke Trophy

Awarded to the branch furthering the interests of all branch members and of BSAC.

Clidive

First Class Diver Award

Awarded to successful candidates of the FCD.

Lindsey Fell, Scott Morgan and John Potten

Wilkinson Sword

Awarded annually to the candidate who has the most admirable performance in a BSAC nationally assessed examination.

John Potten (East Cornwall Divers & JSSADC)

Safety Awards

Alan Broadhurst Award

Awarded for the use of good diving lifesaving techniques. Presented to the rescuer, acknowledging and recognising their extreme bravery and use of good diving techniques.

Nick Nutt, James Thompson and Mark Witham

Letters of commendation

Jason Kevern and Dom Robinson

Expedition Trophy

Awarded to the organiser of the most significant British exploratory diving expedition of the year.

Steve Mortimer, Plymouth Sound Divers, for HMS Formidable

Aqualung Award

Sport England

Usually awarded to the BSAC member who goes the extra mile, this year it is given in recognition of their financial support for the organisation during Covid, including the Sport England Instructor training grant
Congratulations to all our 2020 BSAC award winners.
Postponed awards
Due to Covid restrictions significantly impacting BSAC's training and diving programme, it has not been possible to award the following for 2020.
Colin McLeod Award

- presented to person(s) who, in the opinion of the Trustees of the BSA Jubilee Trust, have contributed to international cooperation and harmony in diving and associated activities.

Peter Small Award - for 'the most worthwhile and ambitious BSAC project, conducted in British waters.'
Instructor Awards – due to a significantly reduced Instructor Training Scheme during 2020, all instructor awards will be presented as part of the 2021 BSAC awards
For more information on the annual BSAC awards, go to bsac.com/awards.
Are you a member and like what you're reading?
Go to your MyBSAC page and click 'Email options' to check you're signed up to receive emails.
Feature image: Wilkinson Sword 2020 winner, John Potten is presented with his award by BSAC's Technical Chief Examiner, Dom Robinson